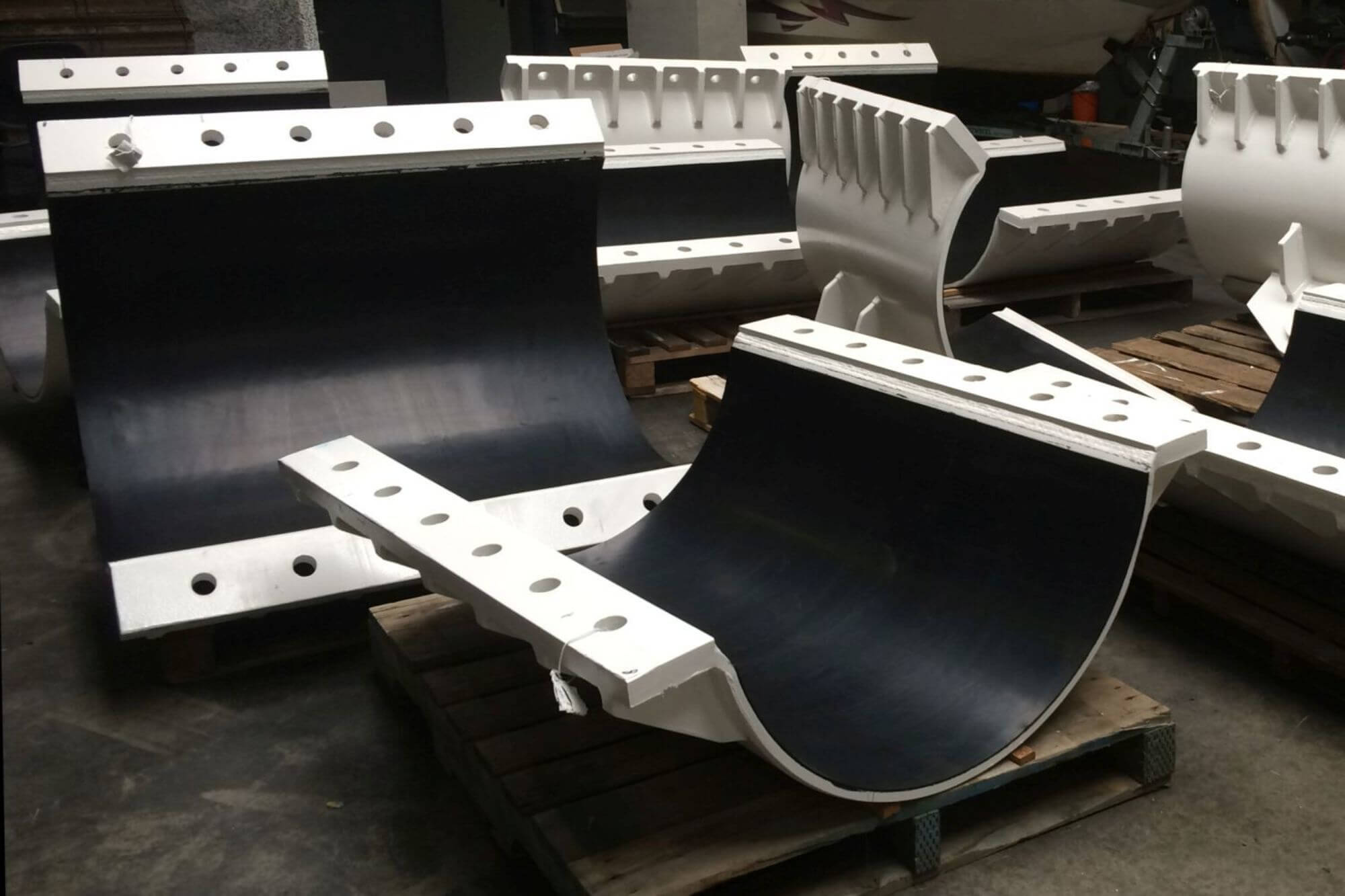 Rubber lining
Ridderflex's rubber lining is perfectly suitable for construction parts, steel plates and pipe sections. We cover and re-cover parts such as plates, clamps and pipes in any desired rubber grade.
Ridderflex rubber lining protects
Ridderflex covers and re-covers your product or steel part with rubber or polyurethane. A Ridderflex rubber lining can offer several advantages, such as:
Protection (a protective layer) of the steel part, for example for protection against: mechanical impact and/or sanding and planing (wear limitation, with a wear-resistant rubber grade) and/or sea water (with a seawater-resistant rubber grade).
Simplifying manageability of steel parts (for example under water) or
Reduction of friction
Vulcanisation of rubber (bonding)
Ridderflex has the knowledge and equipment to vulcanise rubber. Under the right temperature and pressure the molecules of the material are connected to each other. This creates a strong bond between rubber and steel. In other words: a strong rubber lining.
Our rubber lining in practice
Ridderflex regularly covers large parts of steel constructions for its customers with rubber. Some examples are:
Buoyancy and riser clamps: these steel clamps are part of a construction that eases the handling of pipes under water during work and repairs. Our lining reduces friction and protects the pipe when the clamps are being attached.
Riser pipes: Ridderflex's lining ensures that riser pipes of a.o offshore platforms are more wear-resistant.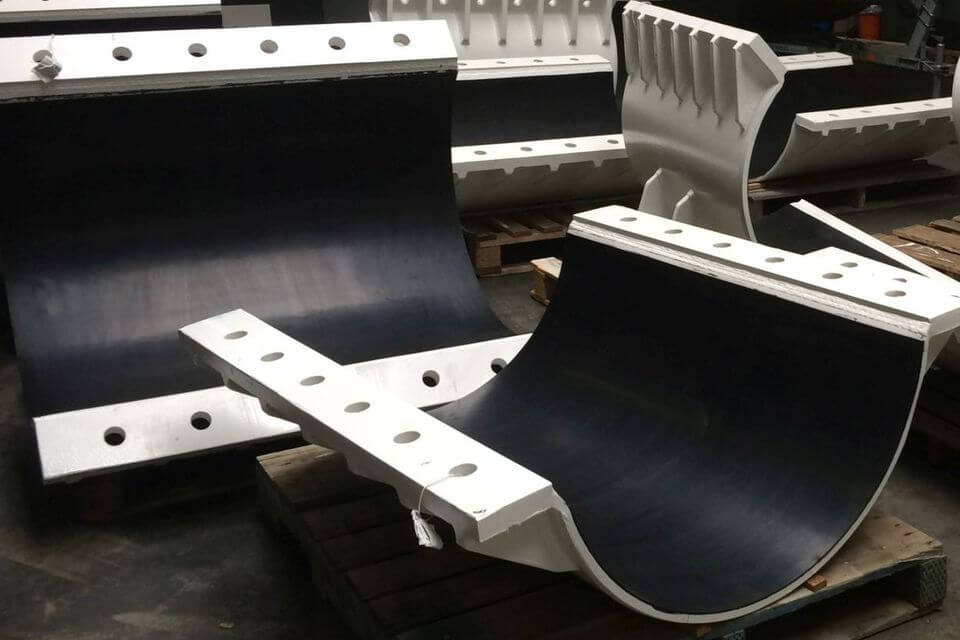 Advice on choice of material
We can cover steel parts in almost any desired rubber grade. However, the choice of the right lining material depends on the application. And also on the resistance to oils, chemicals and high or low temperatures. Ridderflex is happy to advise you on the right material. We virtually have all rubber grades, such as EPDM, NBR and Neoprene, in stock.
Question? Enquiry?
We excel in the production of custom-made plastic, rubber and polyurethane products.