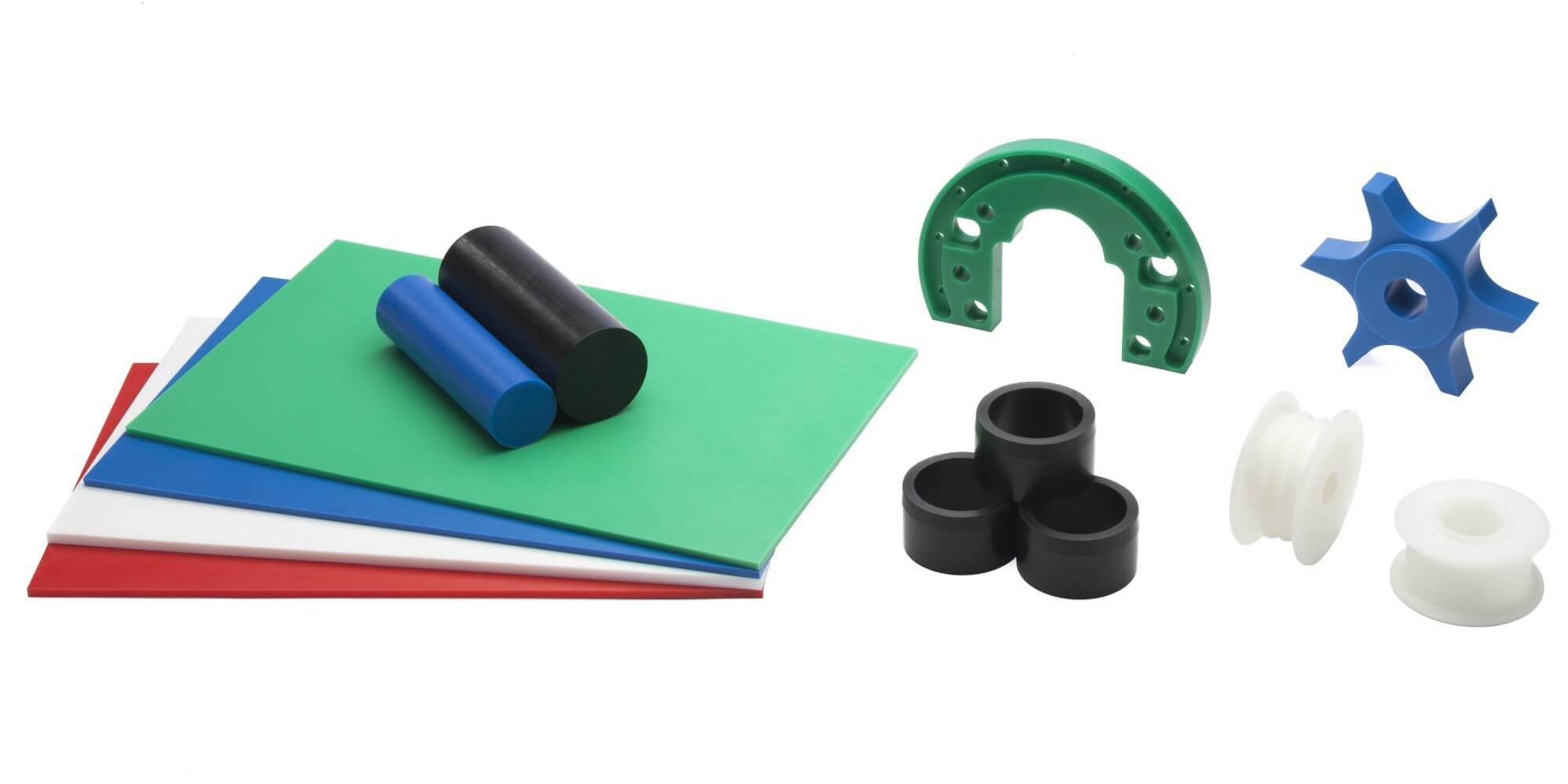 UHMWPE products
UHMWPE products are excellent for high quality technical applications. Also for very abrasive applications, such as the lining of silos, funnels and transport gutters. Ridderflex offers you an extensive range of products.
We have a large stock of rod and sheeting material. Ridderflex supplies UHMWPE mainly in the colours white, black and green. Other colours such as blue, red and yellow are also available. For outdoor applications we usually apply a UV-resistant black grade.
Customised products
At Ridderflex, we can customise UHMWPE parts or products according to your own specifications.
We would be happy to advise you on this.
Product range
We supply the following Ultra High Molecular Polyethylene products:
UHMWPE properties
The material is food grade, does not absorb moisture and has a good machinability. Ultra High Molecular Polyethylene has a molecular weight of more than 1000,000 g per mol. This polyethylene type is more wear resistant and impact resistant than HMPE and is used for heavy loads. The material has a good wear resistance against abrasive, cutting and rolling loads. It is therefore often used as a wearing part for supply and drain lines in production systems. Ridderflex has also a more wear-resistant alternative, a 'super lining' product called Polargard®.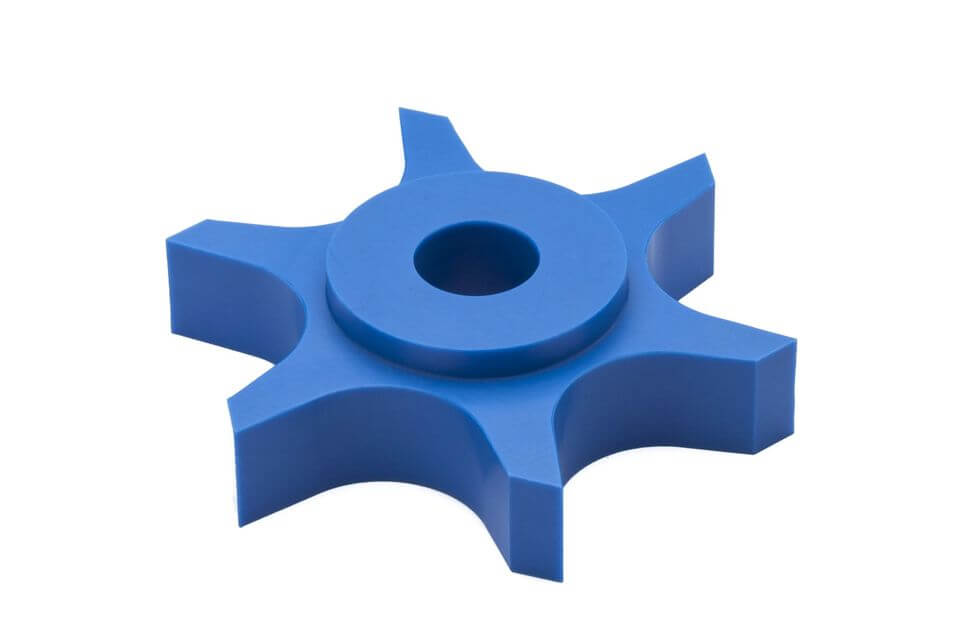 Question? Enquiry?
We excel in the production of custom-made plastic, rubber and polyurethane products.