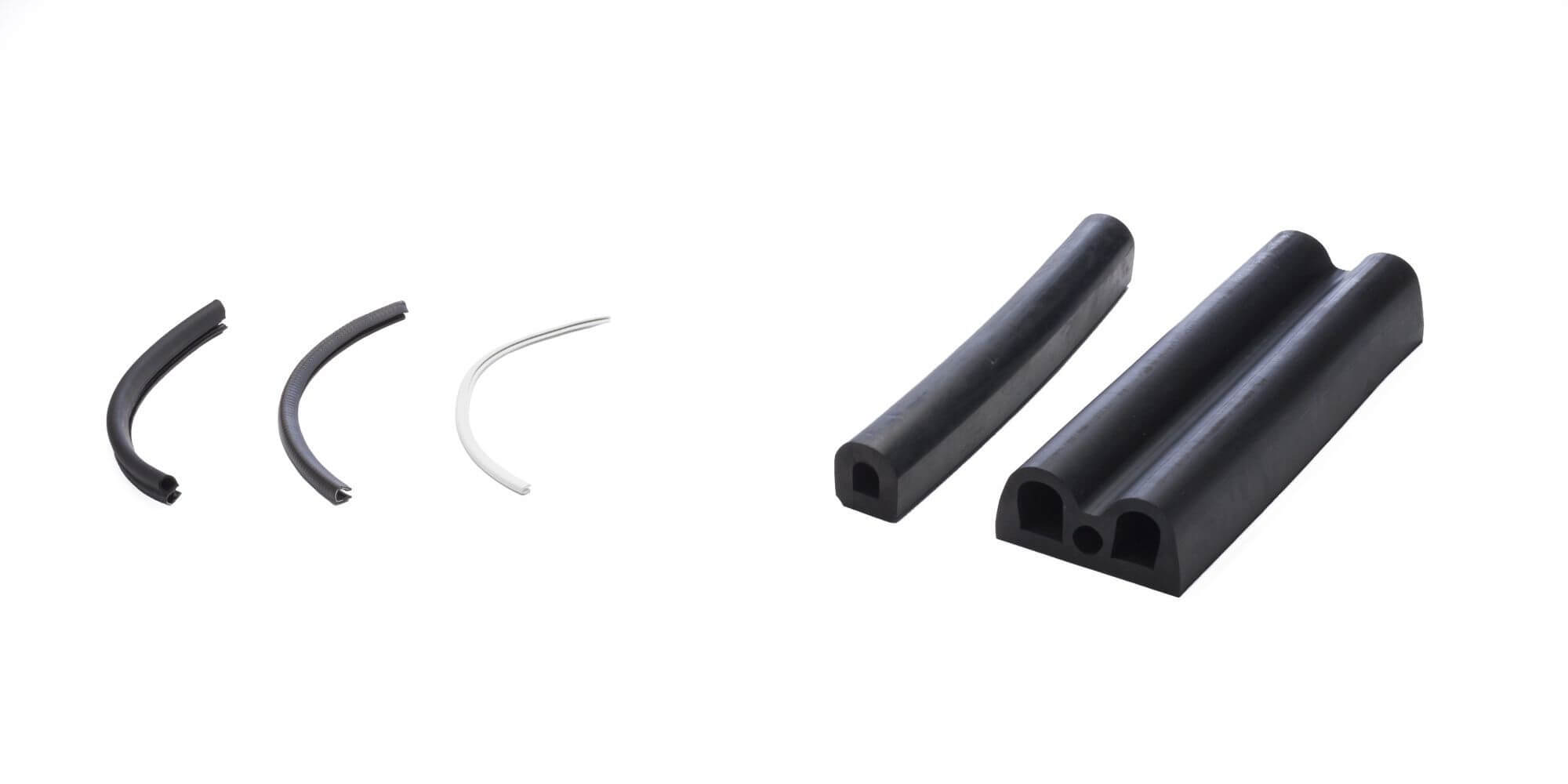 Profiles for the wind industry
Are you looking for high-quality profiles for the wind industry? Ridderflex supplies an extensive range of profiles and fenders in different materials, types, hardnesses and dimensions. In standard sizes or custom-made.
Especially for the wind industry
Ridderflex supplies different types of profiles and fenders for use in the wind industry. These products are applied in and around wind turbines. These include, amongst others:
Edge and clamp profiles to finish sharp edges in windmills. This will prevent damage to pipes and cables and provides a safer working environment for service engineers.
Door and hatch profiles to seal exit doors and hatches.
Fenders to protect ships and turbines during installation, maintenance and repair.
Customised profile and fender
We can produce any type of rubber profile and fender in several materials. This can be based on a drawing or model.
Extrusion profiles
Extrusion of fenders and profiles is possible with unvulcanized rubber or the thermoplastic rubber TPE. Ridderflex can extrude solid and hollow profiles in different hardnesses for you. With TPE (thermoplastic rubber such as SEBS) we can extrude smaller quantities of products. As well as our extruded products of unvulcanized rubber, we can do this in many different types, hardnesses and dimensions.
Question? Enquiry?
We excel in the production of custom-made plastic, rubber and polyurethane products.
Please note! Only Business-to-Business. For new customers we set a minimum order amount of € 2.000,00 ex. VAT and shipping.