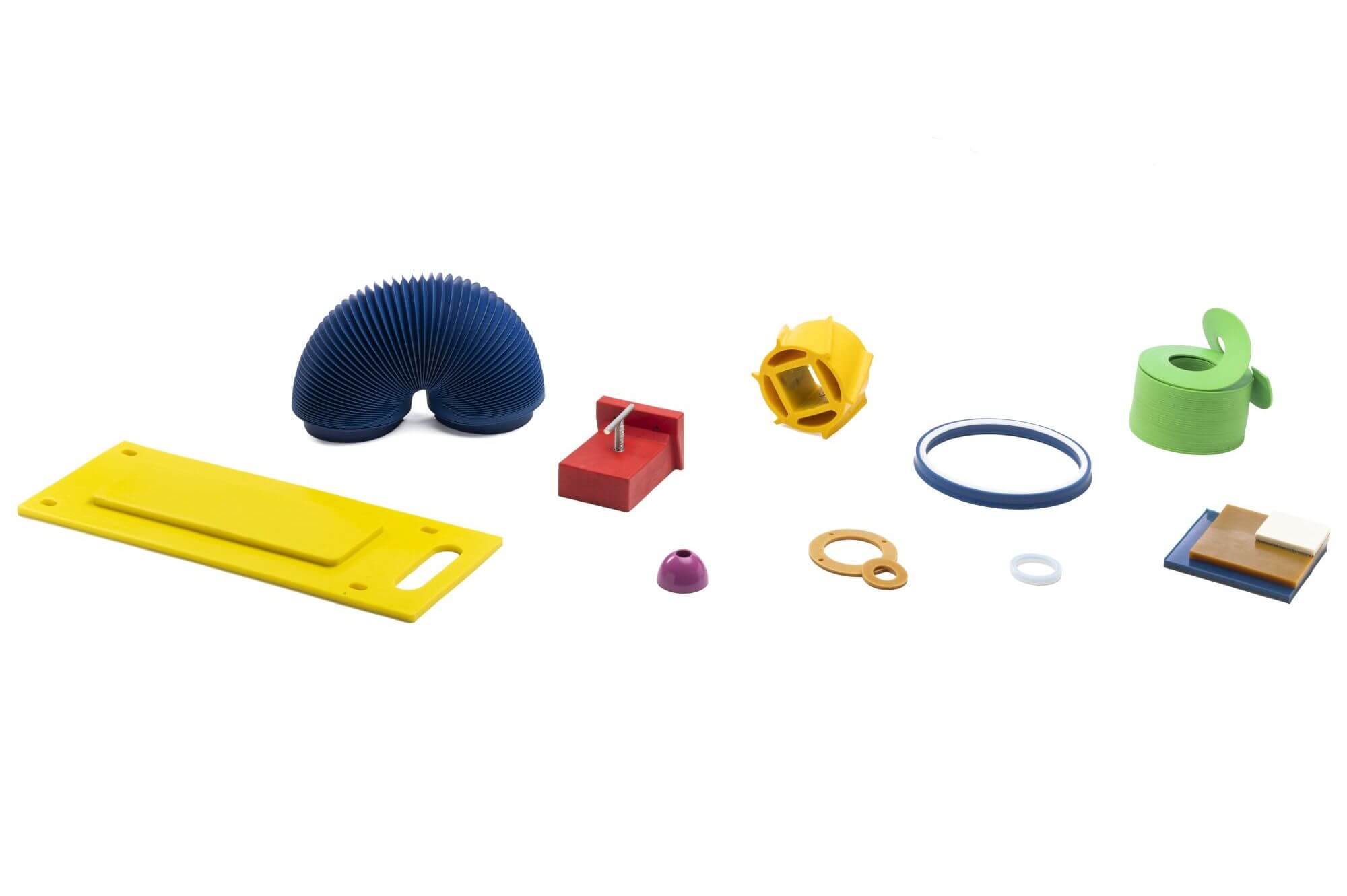 Polyurethane
Ridderflex offers you a world of possibilities in polyurethane (also known as PU). This exceptional material combines the mechanical properties of plastic with the elasticity of rubber. This makes it very wide applicable.
It is a very versatile material that, from a technical point of view, offers more possibilities than rubber or other plastics. Ridderflex supplies semi-finished products, products of sheeting material and hollow or solid products in all possible shapes.
Polyurethane properties
Polyurethane has a number of special properties:
Excellent wear resistant
Pressure resistant ( only the harder grades)
Highly resilient (even the hard grades)
Resistant against mineral oils, fuel, greases and various solvents.
Ridderflex offers a great variety in the material. The material can be hard, soft, flexible, tough, light and in different colours. We can influence the polyurethane properties by adding various additives, such as: flame retardants, Mos2 and steel and aluminum powders.
Customised polyurethane products
Ridderflex supplies wear sheets and seals in the standard PU qualities 65 and 90 Shore A. We also cast polyurethane products in various hardnesses and in all possible shapes. Ranging from simple to very complex products, from solid to hollow shapes. It is also possible to cover rollers, wheels and construction parts.
Are you curious about the possibilities? Please view our polyurethane assortment below. We are happy to advise you.
Question? Enquiry?
We excel in the production of custom-made plastic, rubber and polyurethane products.
Please note! Only Business-to-Business. For new customers we set a minimum order amount of € 2.000,00 ex. VAT and shipping.