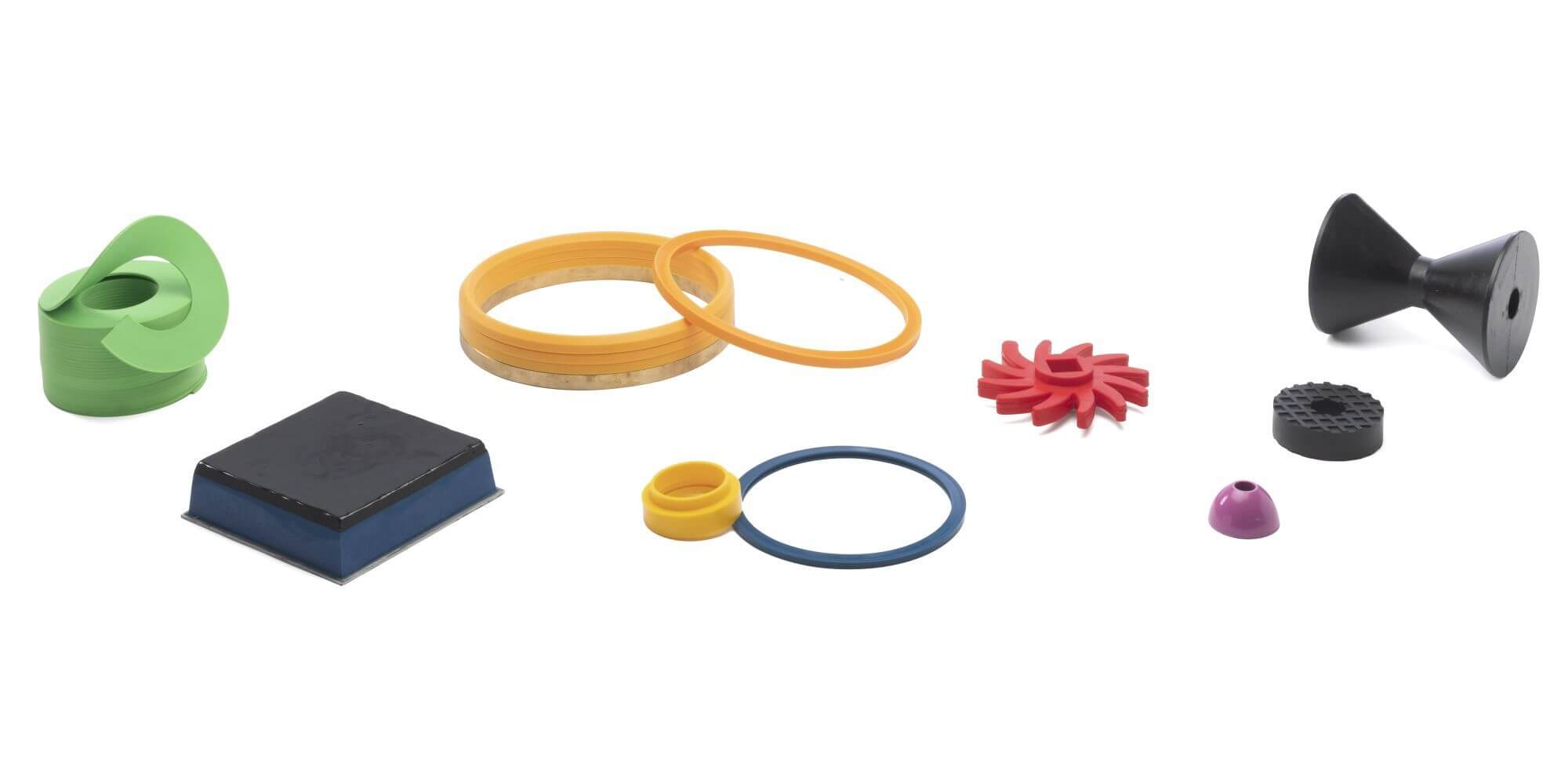 Polyurethane products
Polyurethane forms its own family of polymers. The material is very versatile and combines the mechanic properties of plastic with the elasticity of rubber. This makes the material broadly applicable in the industry.
Ridderflex casts polyurethane products in all possible shapes. We do this both manually and mechanically. Highly complex products, such as three-dimensional products, are moulded through injection moulding. Hollow products are moulded through rotomoulding.
Polyurethane properties
Polyurethane (also known as PU) has a number of special properties:
Excellent wear resistance;
Good tear resistance;
Pressure resistant (only the hard grades);
Highly resilient (even the hard grades);
Resistant to mineral oils, fuel, greases and various solvents.
Variation in polyurethane properties
From a technical point of view, polyurethane offers more possibilities than rubber or plastic. Because Ridderflex itself mixes the right components into polyurethane systems, it is possible to create a great variety in polyurethane properties. The material can be hard, soft, flexible, tough, light as well as different colours. Almost anything is possible.
| | |
| --- | --- |
| Hardness in Shore A | Customised from 15 Shore A to 95 Shore A |
| Hardness in Shore D | Customised from 40 Shore D to 77 Shore D |
| Colours | Various colours possible. For the food industry, white and FDA blue are recommended. |

The materials are based on the application of the product. We can influence the polyurethane properties by adding various additives, such as: flame retardants, UV protectors, Mos2, Steel and aluminium powders. We can offer you a great range of possibilities and solutions, because we can always vary in polyurethane properties.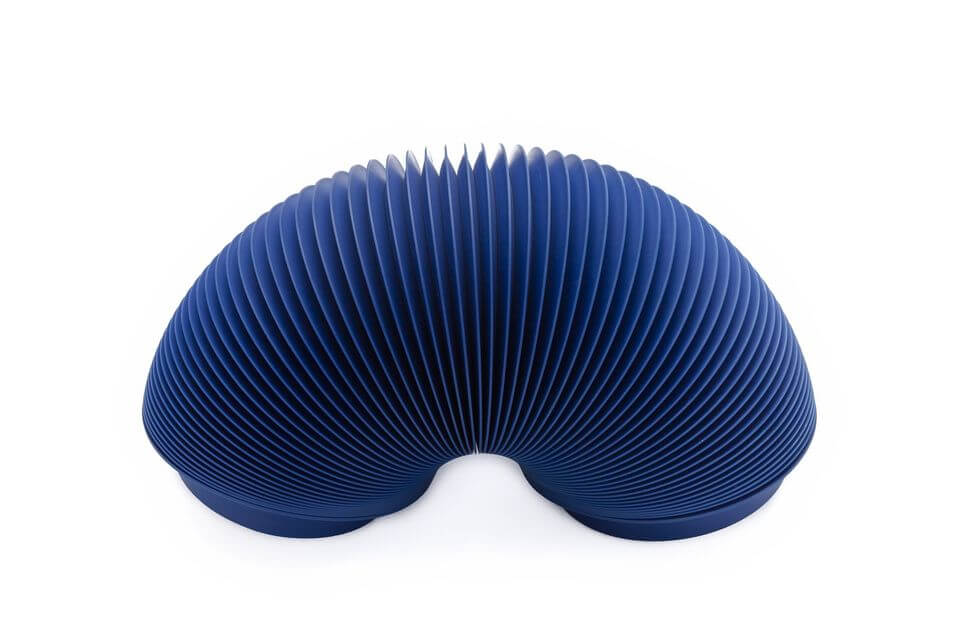 Customised polyurethane products
We can cast or rotomould polyurethane products or cover your product in PU according to your specifications. This can be based on a drawing or model. And is possible in various hardnesses and colours. Our specialists are happy to help you choosing the right material.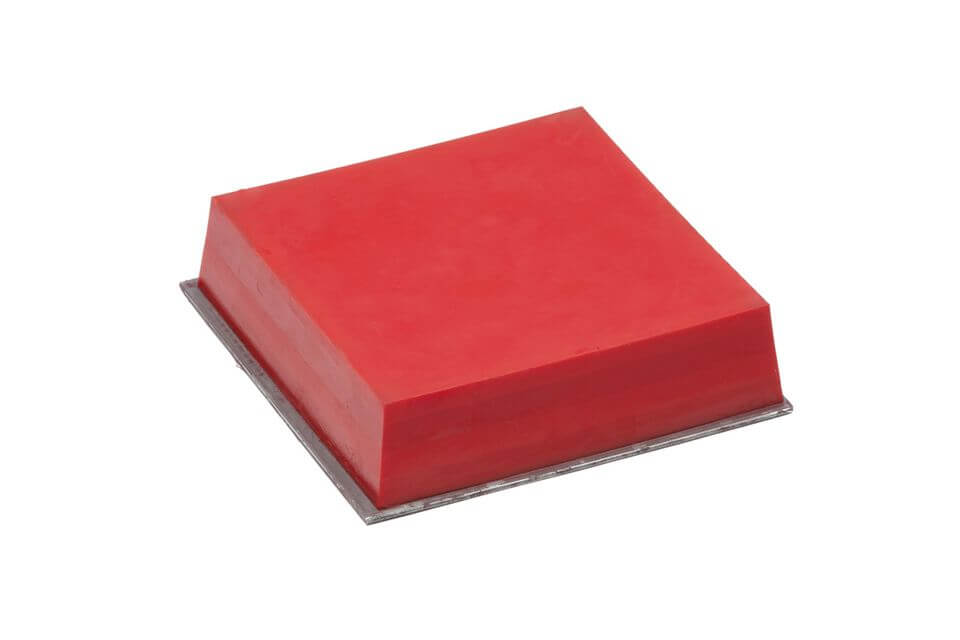 Our polyurethane products in the industry
You can find our polyurethane products in many branches and industries. No other material in our product range is so flexible and versatile. We are convinced that many technical problems can be solved by polyurethane products. Below, you will find some examples of our polyurethane products. You will be surprised by the possibilities. Are you curious if we can produce your product in PU? Please contact us.
Agriculture
Grubbing rollers, Wheels for tracks
Civil engineering
Funnel coatings, Track road protection sheets, Wear sheets, Wheels
General industry
Buffer blocks, Concrete recesses, Bends, Flange wheels, Forklift paddles, Funnels, Grit / steel blasting nozzles, Hydrocyclones, Infeed / outfeed screws, Manhole covers, Positioning sections, Profile strips, Pump housing coatings, Rams, Snow scrapers, Spring elements, Transit rollers, Wheels
Machinery and equipment industry
Bearing blocks, Bellows, Conveyor chutes, Gaskets and seals, Membranes, Lining for mixing drums, Membranes, No-crush rolls, Spring elements, Transport guides, Transport rollers, Vibration dampers
Offshore
Bearing pads, Cross overs, Diabolo's, Fenders, Gaskets and seals, Grout seals, Hangoffs, Linings for: tensioner track pads, transport cradles, stinger rolls. Pipe-Pigs, Piggyback blocks, Valves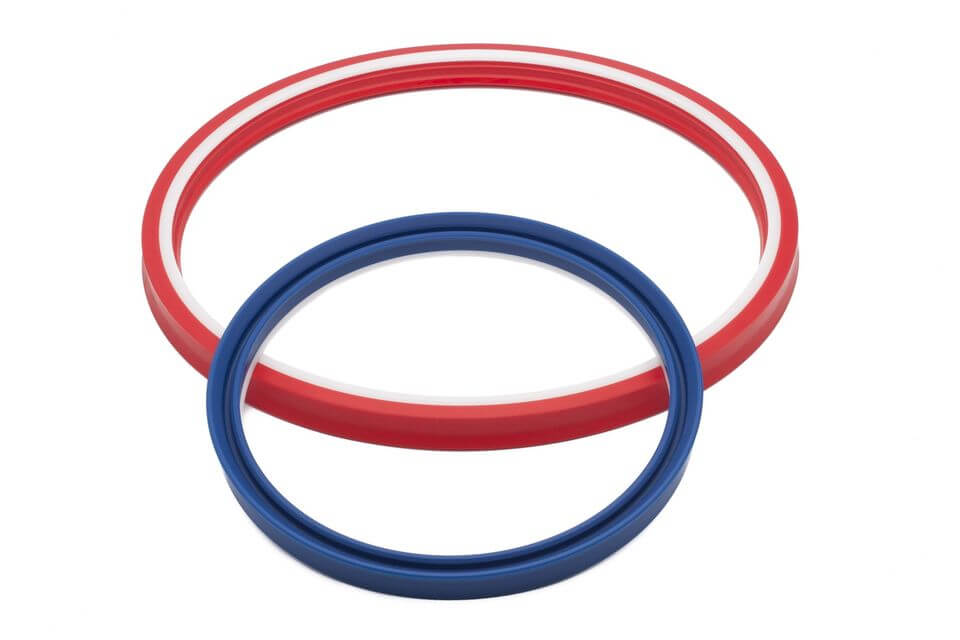 Question? Enquiry?
We excel in the production of custom-made plastic, rubber and polyurethane products.