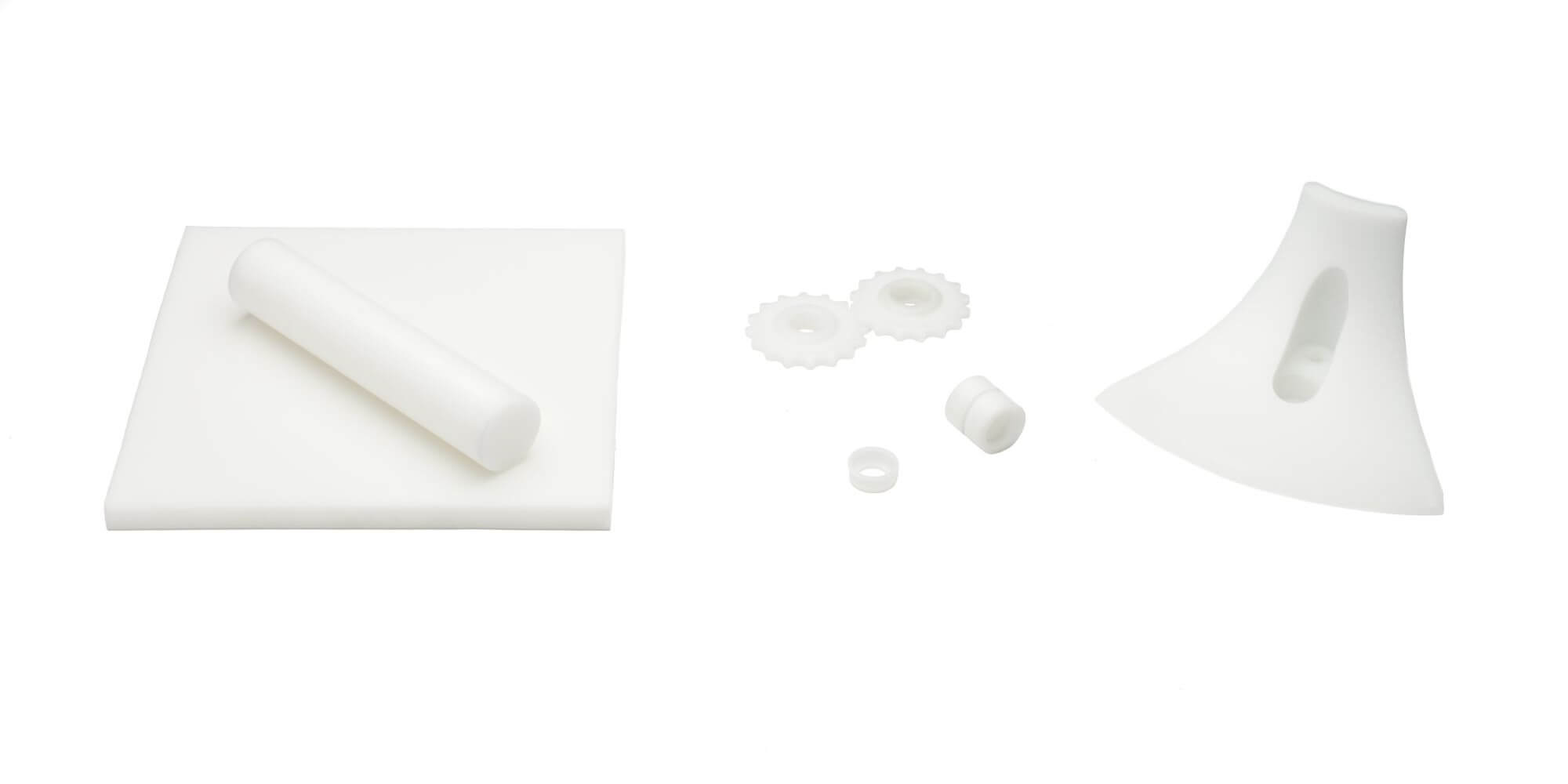 PETP products
PETP (polyethylene terephthalate) products are physiologically inert and may be used in direct contact with food (FDA). The material is often applied as parts for machines in the food industry.
Ridderflex produces high-quality customised products. We have a large stock of rod and sheeting material.
PETP properties
The material is very good wear resistant. It has a very high mechanical strength, hardness and rigidness. The material also has a good creep resistance and low friction. Compared to the wear resistant plastics Nylon and POM, this plastic has a higher dimensional stability and acid resistance.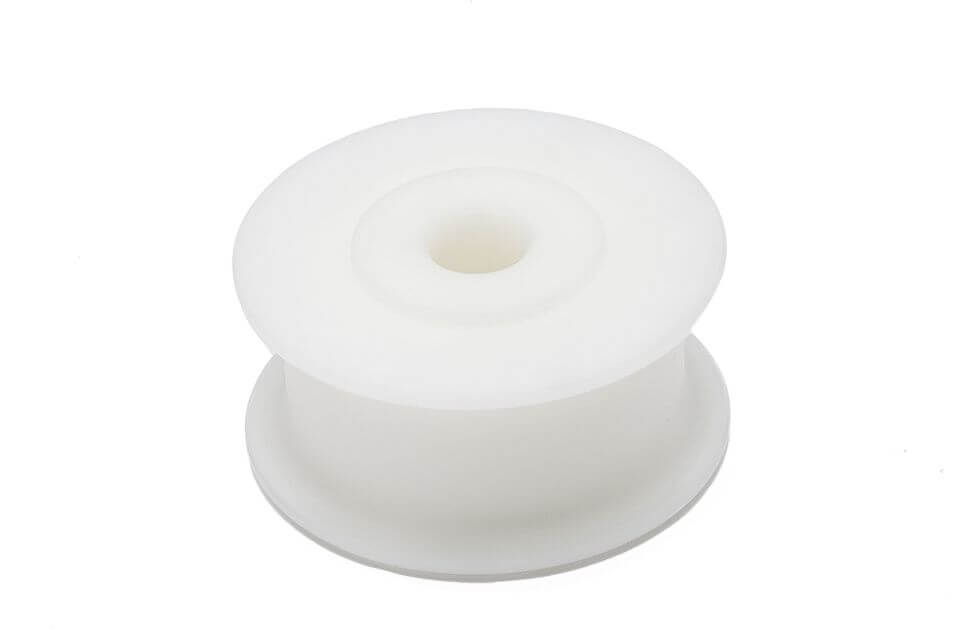 Custom-made products
Ridderflex produces high-quality customised products and parts. We machine according to your drawing or model. We supply the following products:
Sheeting material
Strip
Rod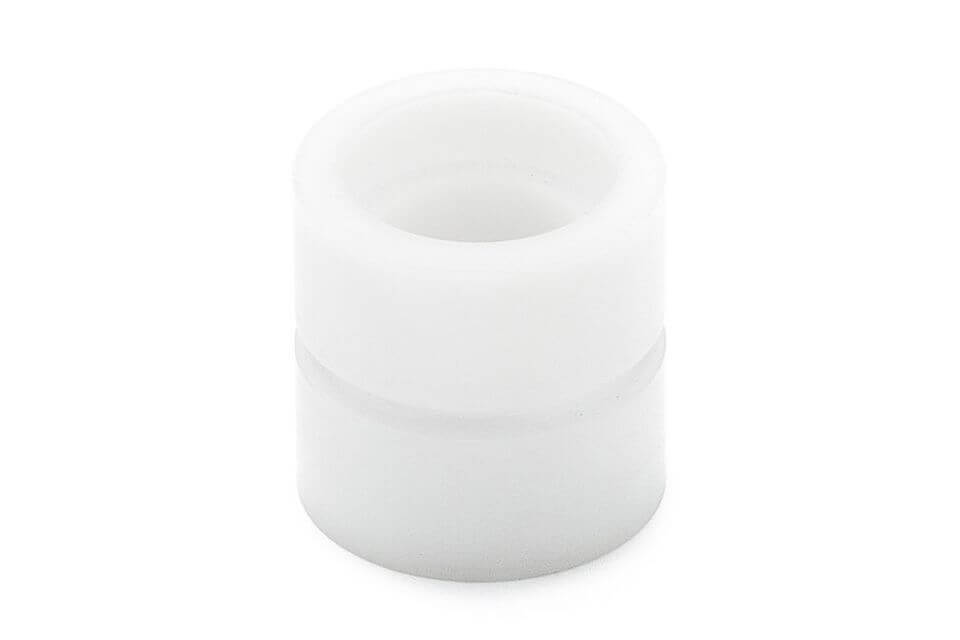 Question? Enquiry?
We excel in the production of custom-made plastic, rubber and polyurethane products.