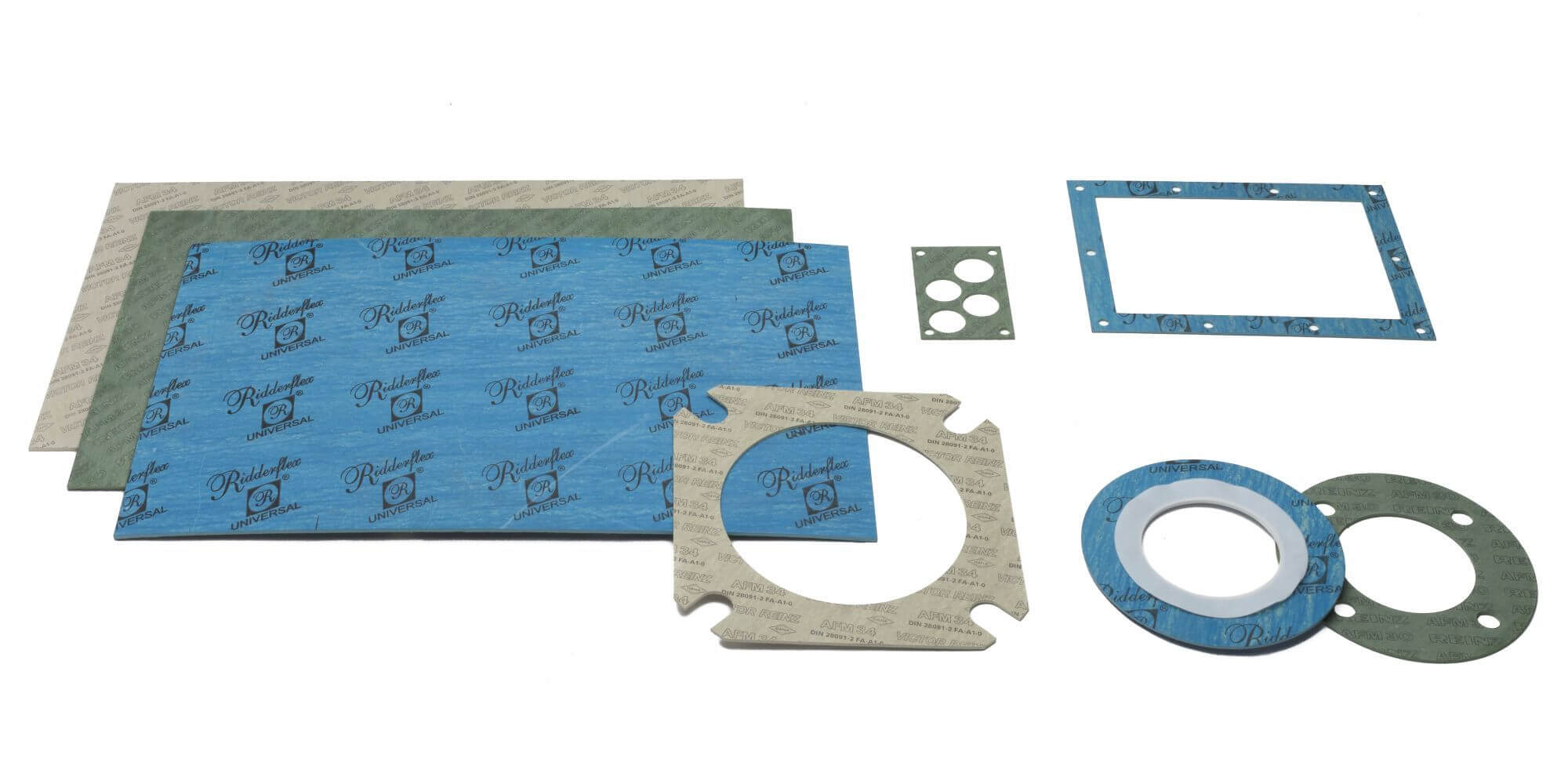 Non-asbestos gasket
A flange gasket is often made of non-asbestos gasket material. We always have this material in stock. We produce universal and custom-made seals, flange gaskets and strips. Our digital cutting and milling machine enables us to cut non-asbestos sheet material according to your specifications.
High-pressure seals or gaskets are very versatile because of their good resistance to oil, air and water. But they are also resistant to relatively high operating pressures.
Seals out of non-asbestos gasket material
Ridderflex supplies universal seals and gaskets according to DIN, ASA and ANSI sizes. We also produce high-quality customised seals and gaskets, simply based on your drawing or model.
Non-asbestos gaskets in various materials
We supply sealing gaskets, square and rectangular gaskets and strips in the following non-asbestos gasket materials:


| | |
| --- | --- |
| Ridderflex Universal® | This gasket material is a genuine Ridderflex product. It is universally applicable at high temperatures and under high-pressure. The gasket is good resistant to gas, water, oil, grease and fuels. But also to acids, bases and various solvents. |
| AFM 34 | The material has a very high tensile strength, a high temperature resistance and is pressure resistant at high temperatures. This gasket material is very good resistant to deformation and is recommended for the sealing of gases and various liquids. |
| AFM 30 | This material has a high temperature range and is pressure resistant. It is recommended for the sealing of various fluids, such as: transmission oil, coolants and fuels, alkalis and solvents. In addition, the material has a good resistance to steam and is recommended for use at elevated temperatures. |
Question? Enquiry?
We excel in the production of custom-made plastic, rubber and polyurethane products.
Please note! Only Business-to-Business. For new customers we set a minimum order amount of € 2.000,00 ex. VAT and shipping.