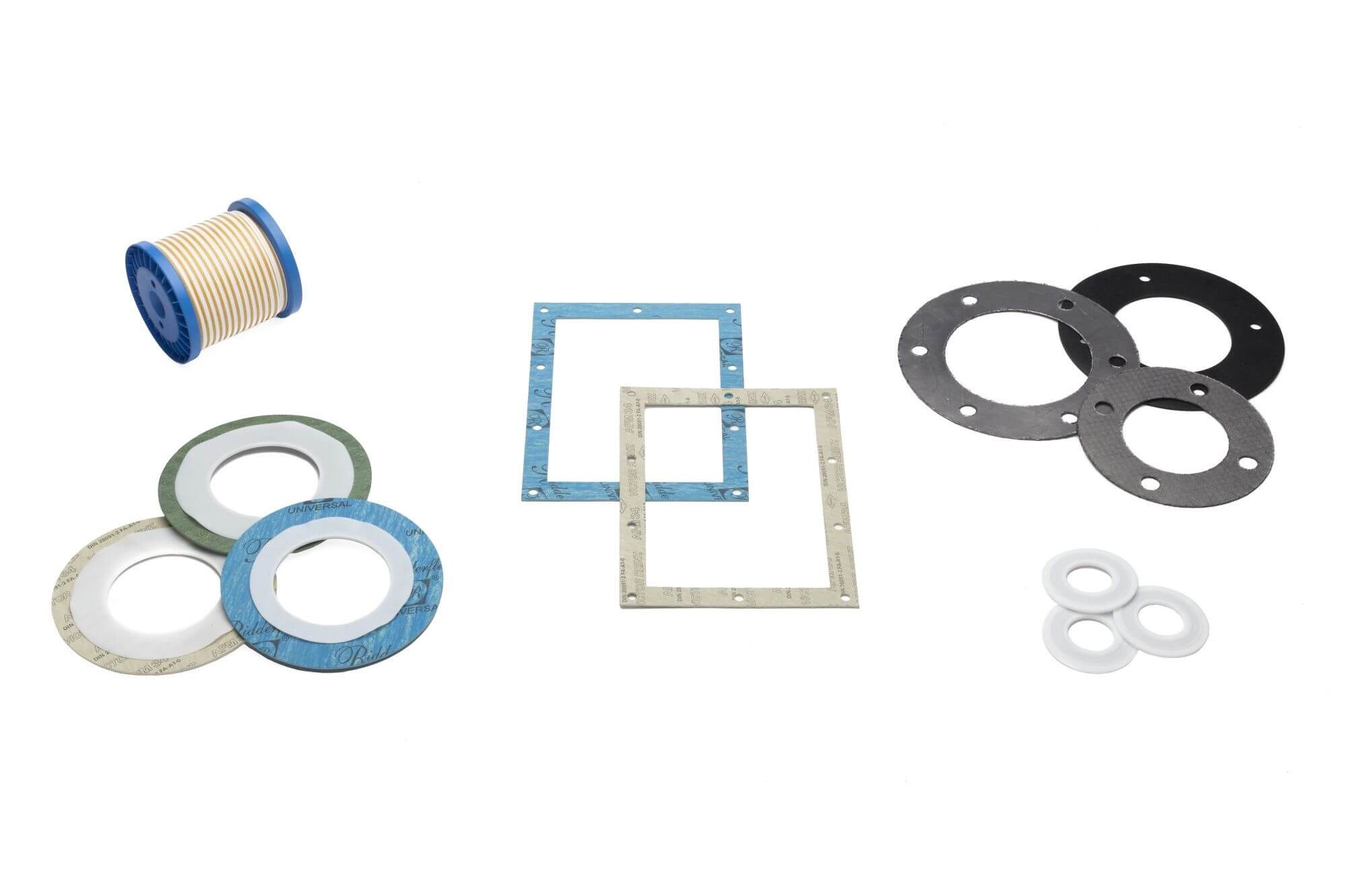 Flange gaskets
Our flange gaskets range varies from industry standards to complete customisation. We supply high-quality gaskets according to DIN, ASA and ANSI sizes. We also produce your gaskets completely custom-made.
Universal and custom flange gaskets
Ridderflex supplies high-quality custom gaskets or according to DIN, ASA and ANSI sizes. This can be based on your drawing or model.
Gaskets with a large diameter
Do you need a gasket with a large diameter? No problem for us. Our gaskets can be supplied in loose individual segments or ready made in one piece with diameters of dozens of meters. Are you curious about the possibilities? Please contact our sales department.
Flange gaskets in various materials
We can produce a flange gasket in various materials. The standard gasket materials are rubber, non-asbestos sheeting and graphite sheeting. These materials are always in stock, so we can supply quickly and within the agreed delivery times.
We supply sealing gaskets, square and rectangular gaskets and strips in the following gasket materials:
The other materials have their own specific properties. For example, a flange gasket of oil paper slightly swells under the influence of oil, which creates the sealing function. Cork rubber has a fine structure, which makes this gasket material particularly dens. If drenched in oil, a felt gasket has a double function: it is both a dust seal and provides lubrication of the underlying bearing.
Question? Enquiry?
We excel in the production of custom-made plastic, rubber and polyurethane products.
Please note! Only Business-to-Business. For new customers we set a minimum order amount of € 2.000,00 ex. VAT and shipping.