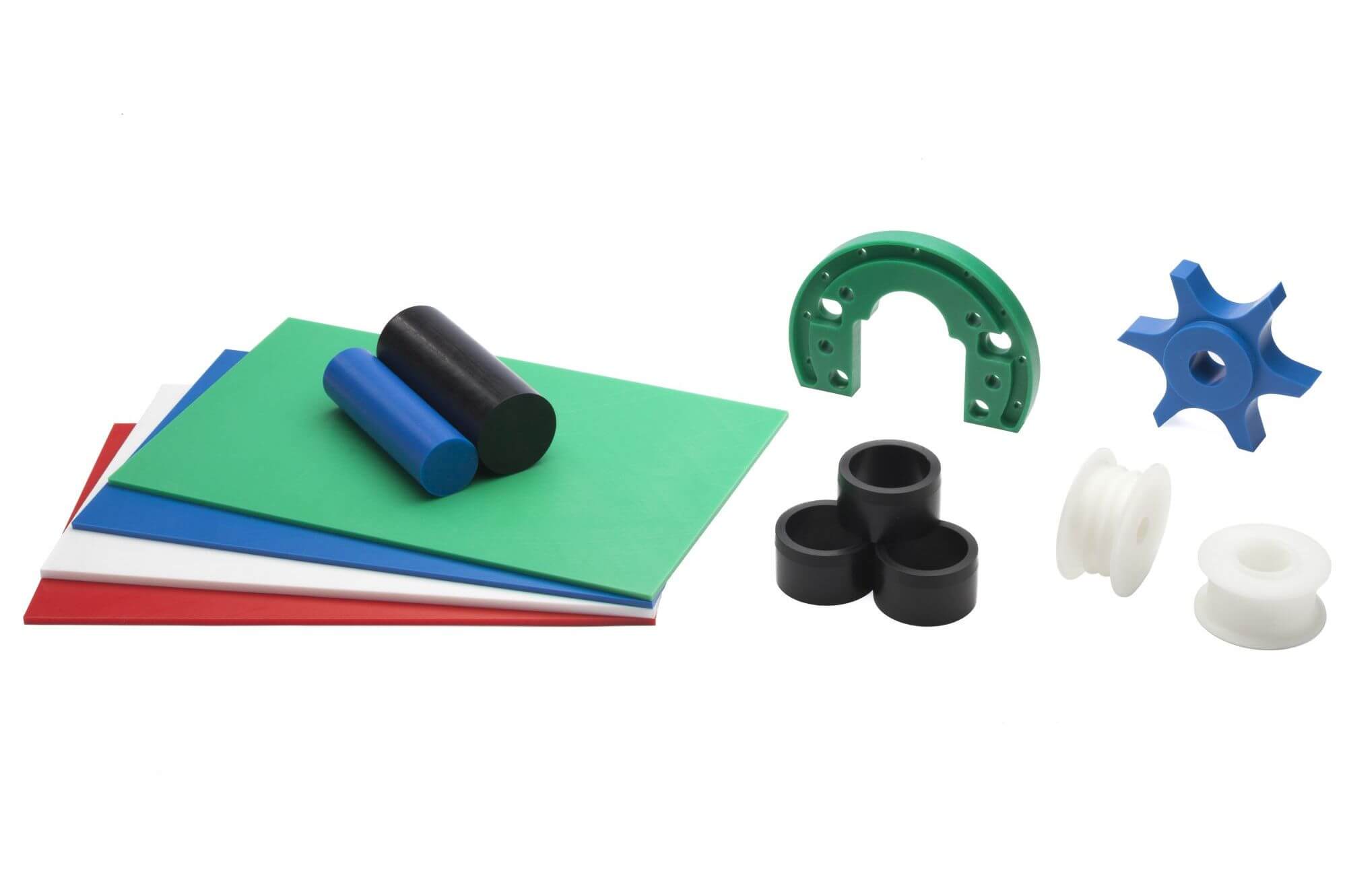 Polyethylene (PE) products
Polyethylene (PE) is the most applied plastic. The material is also known as polyethene. The material properties make polyethylene products suitable for application in amongst others: the machinery- and equipment industry and food industry. Ridderflex has a large stock of rod and sheeting material.
Properties of polyethylene products
The best known properties of polyethylene products are their toughness and a good notched impact strength, also at low temperatures. Because the material has a low density, it is lightweight. PE also has good gliding and friction properties and a limited absorption of moisture. PE is good chemical resistant, wear resistant and has very good non-sticking properties.
We primarily supply the products in the colours white, black and green. But also other colours such as blue, red and yellow can be supplied. Ridderflex can supply products in the standard quality HDPE, but also HMPE and UHMWPE. HDPE (High Density Polyethene) is a much less costly solution for simple technical applications. HMPE (High Molecular Polyethene) and UHMWPE (Ultra High Molecular Weight Polyethene) have a higher quality and are better wear resistant.
Products according to your specifications
Ridderflex can produce PE parts or products according to your specifications. Would you like to have more information? Please contact our sales department!
Question? Enquiry?
We excel in the production of custom-made plastic, rubber and polyurethane products.
Please note! Only Business-to-Business. For new customers we set a minimum order amount of € 2.000,00 ex. VAT and shipping.