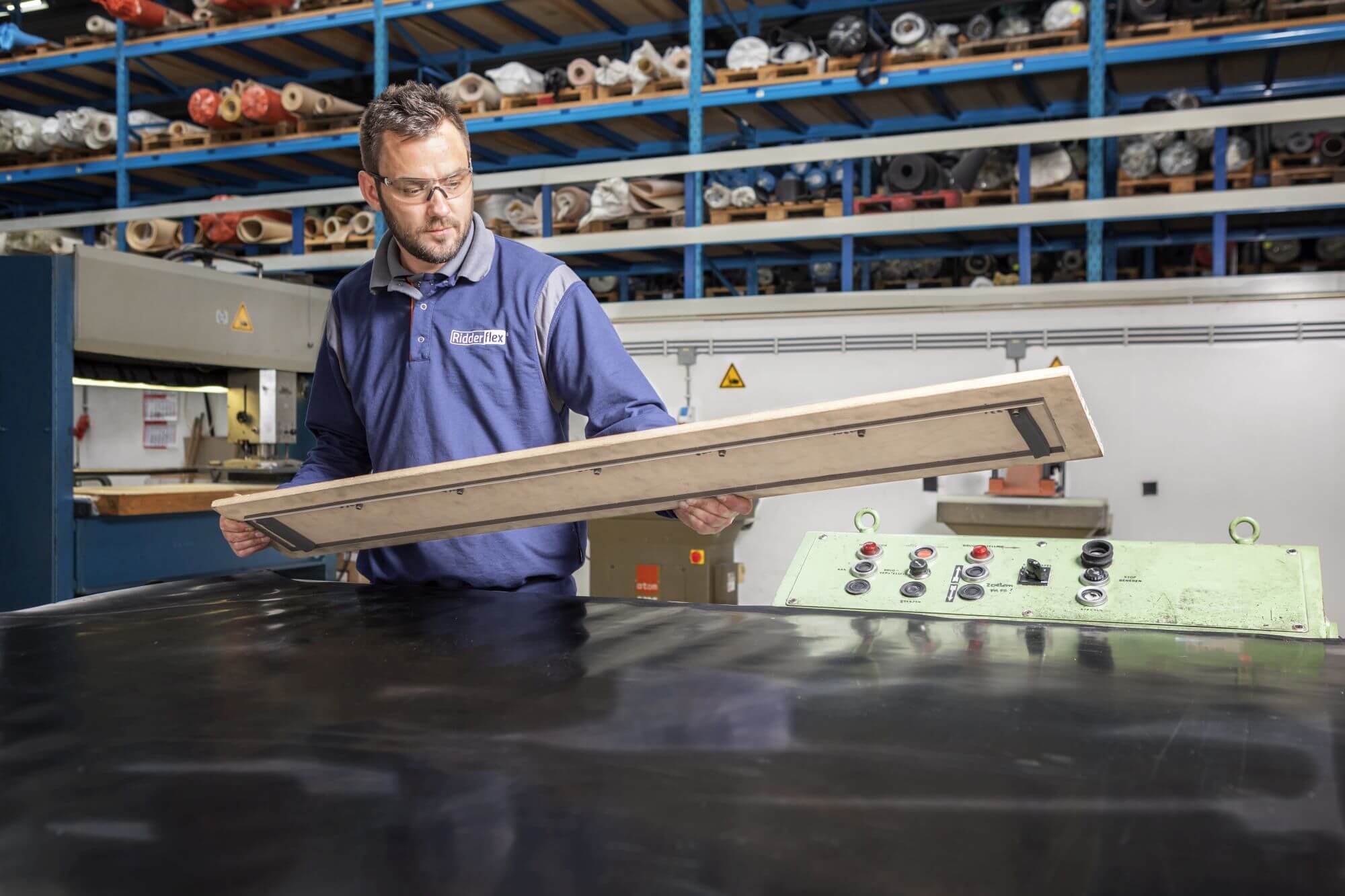 Die cutting
Ridderflex has the right die cutting machines to manufacture products such as die cut gaskets, die cut rings and die cut sealing products to the right dimensions. And because we manufacture our own dies for these machines, we can produce both small and large product series with relatively short delivery times.
Die cutting rubber or plastics
We can die cut virtually all kinds of rubber, reinforced rubber (with inlays) and self-adhesive rubber. But we can also die cut thin plastic sheeting material.
Digital cutting and milling
We use our digital cutting and milling machine to produce small series of products. This digital cutting plotter can read digital files. View the possibilities for digital cutting and milling.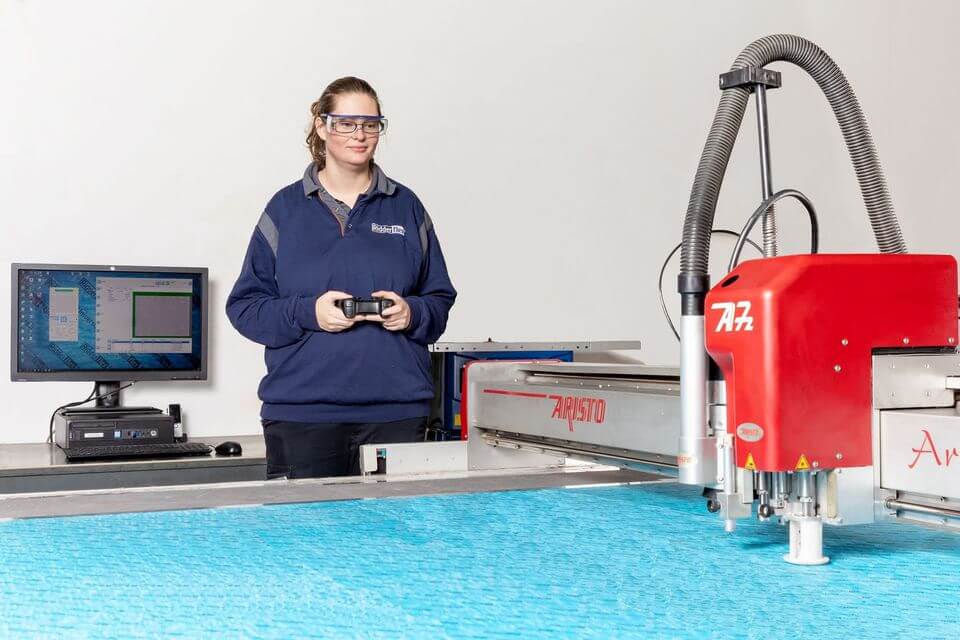 Water jet cutting
If you require an even higher degree of dimensional accuracy for your product from rubber sheeting, foam rubber sheeting or plastic sheeting, then you might consider water jet cutting. View the possibilities of water jet cutting.
Question? Enquiry?
We excel in the production of custom-made plastic, rubber and polyurethane products.