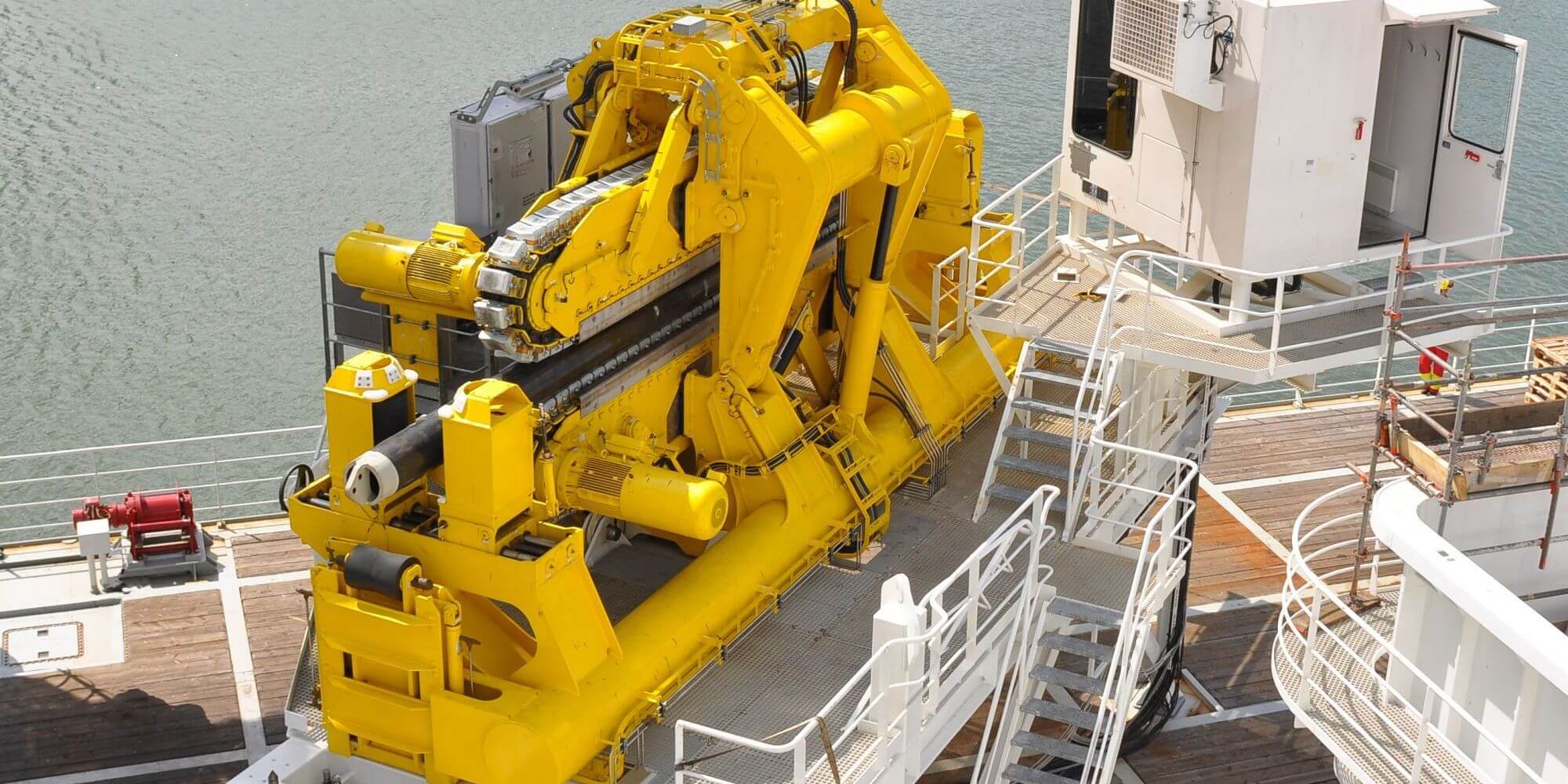 Tensioner pad lining (v-shaped)
Tensioners are essential for installation and recovering pipelines, cables and umbilicals. These machines maintain a constant tension on the pipe when installing it into or retrieving it from the seabed or the ground. To maintain the tension, the pipe is clamped between traction pads. Ridderflex covers these track pads with polyurethane to prevent damage on the pipe.
In offshore applications, tensioners are essential onboard of pipe and cable laying vessels. During pipe laying operations, the tension on the pipe or cable has to be maintained at all sea conditions. The tensioner consists of a number of (caterpillar) tracks mounted in a frame. To maintain the tension, the pipe or cable is clamped between these v-shaped traction pads.
Polyurethane lining for tensioner pads
Ridderflex covers v-shaped tensioner pads with a polyurethane layer to prevent damage on the outer surface of the pipes and cables. Also, a safe and better grip is ensured. We produce these polyurethane linings in different thicknesses, hardnesses and colours.
Thickness

Custom-made. Thickness of polyurethane lining between 10 mm to 300 mm.

Hardness

Standard 85 Shore A.




If required, hardnesses from:




20 Shore A to 95 Shore A




45 Shore D to 83 Shore D

Colour

Various colours available.

Copyright © image Huisman Equipment B.V.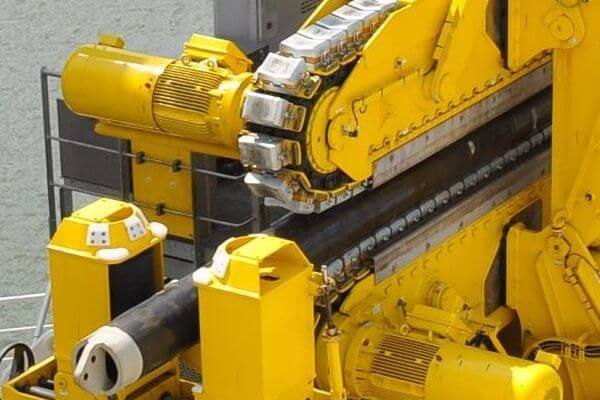 Properties of polyurethane
Our (standard 85 Shore A) lining for traction pads has the following properties:
Extremely wear-resistant
Excellent ozone and UV resistance;
Excellent resistance to aging;
Excellent seawater resistant;
Excellent pressure levelling properties and
Resistant to mineral oils, gasoline, greases and various solvents.
Customised product
Ridderflex supplies customised linings for tensioner pads. We can help you to determine the required thickness of the polyurethane layer, as well as the hardness.
Question? Enquiry?
We excel in the production of custom-made plastic, rubber and polyurethane products.