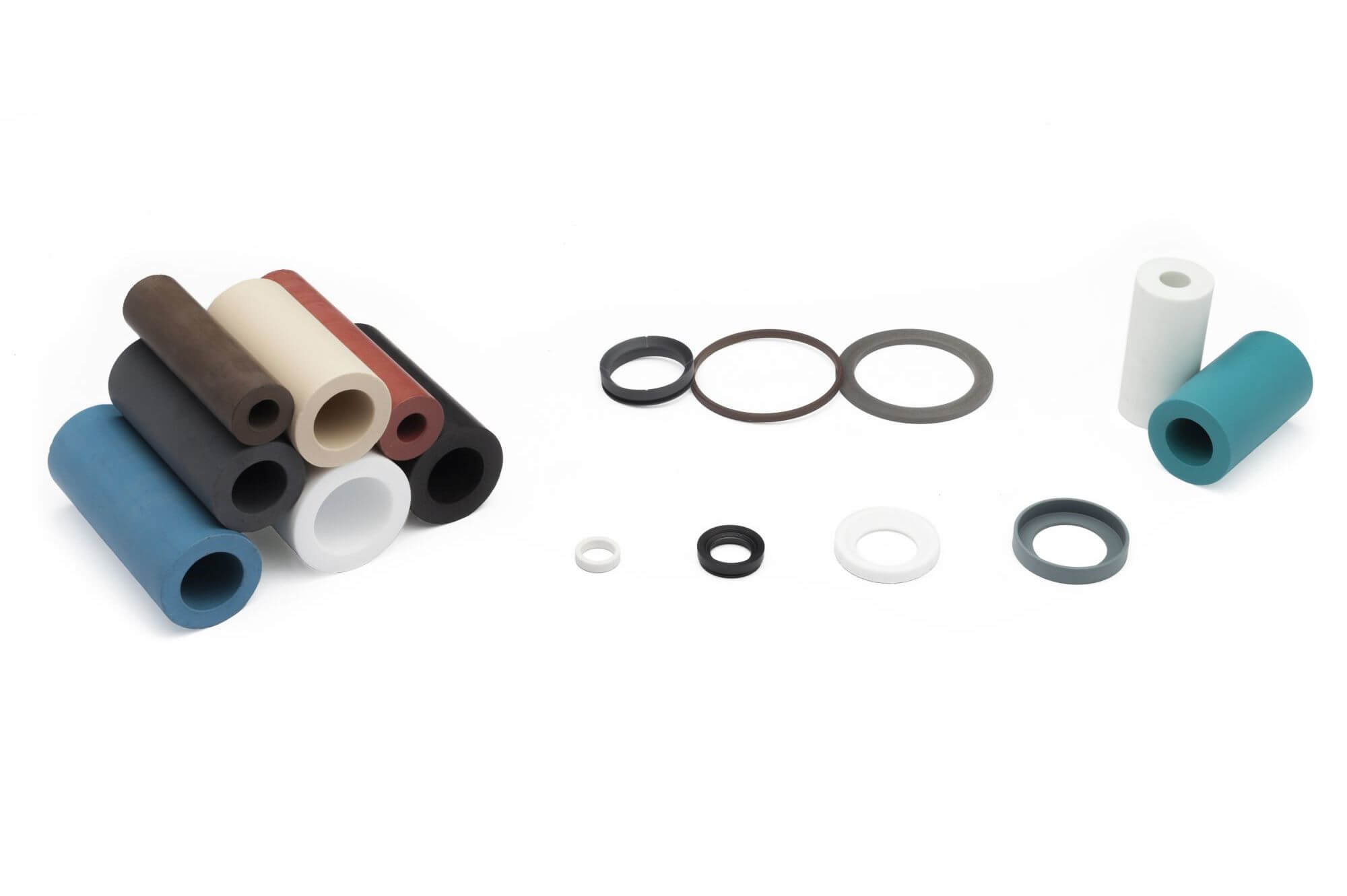 PTFE (polytetrafluorethylene) products
Polytetrafluorethylene (PTFE) is a fluoropolymer. A material that excels because of its wide temperature range and good resistance. The unique combination of the material properties make our polytetrafluorethylene products applicable in a wide range of industries.
We manufacture semi-finished products ourselves and offer a large selection of PTFE materials with additives, like glass and graphite. We always keep an ample stock of foil, sheeting material, rods, tubes and cylinders.
PTFE properties
PTFE is a fluoropolymer. The PTFE properties are:
High temperature resistance;
Good chemical resistance;
Good resistance to weather influences and UV radiation;
Low friction and particularly good non-sticking properties.
Manufacturer of PTFE (polytetrafluorethylene)
In our (compression) moulding shop we manufacture PTFE rods and cylinders. By adding various substances to pure PTFE material (PTFE virgin), we can improve the specific properties of the semi-finished product. We mould PTFE semi-finished products in almost any desired dimension. By producing the moulds in-house, we can optimise the dimensions of the plastic semi-finished product. This means short delivery times and attractive prices for you.
Products according to your specifications
Ridderflex produces PTFE parts and products custom-made. This can be based on your drawing or model. We are happy to advise you about the possibilities.
Question? Enquiry?
We excel in the production of custom-made plastic, rubber and polyurethane products.
Please note! Only Business-to-Business. For new customers we set a minimum order amount of € 2.000,00 ex. VAT and shipping.