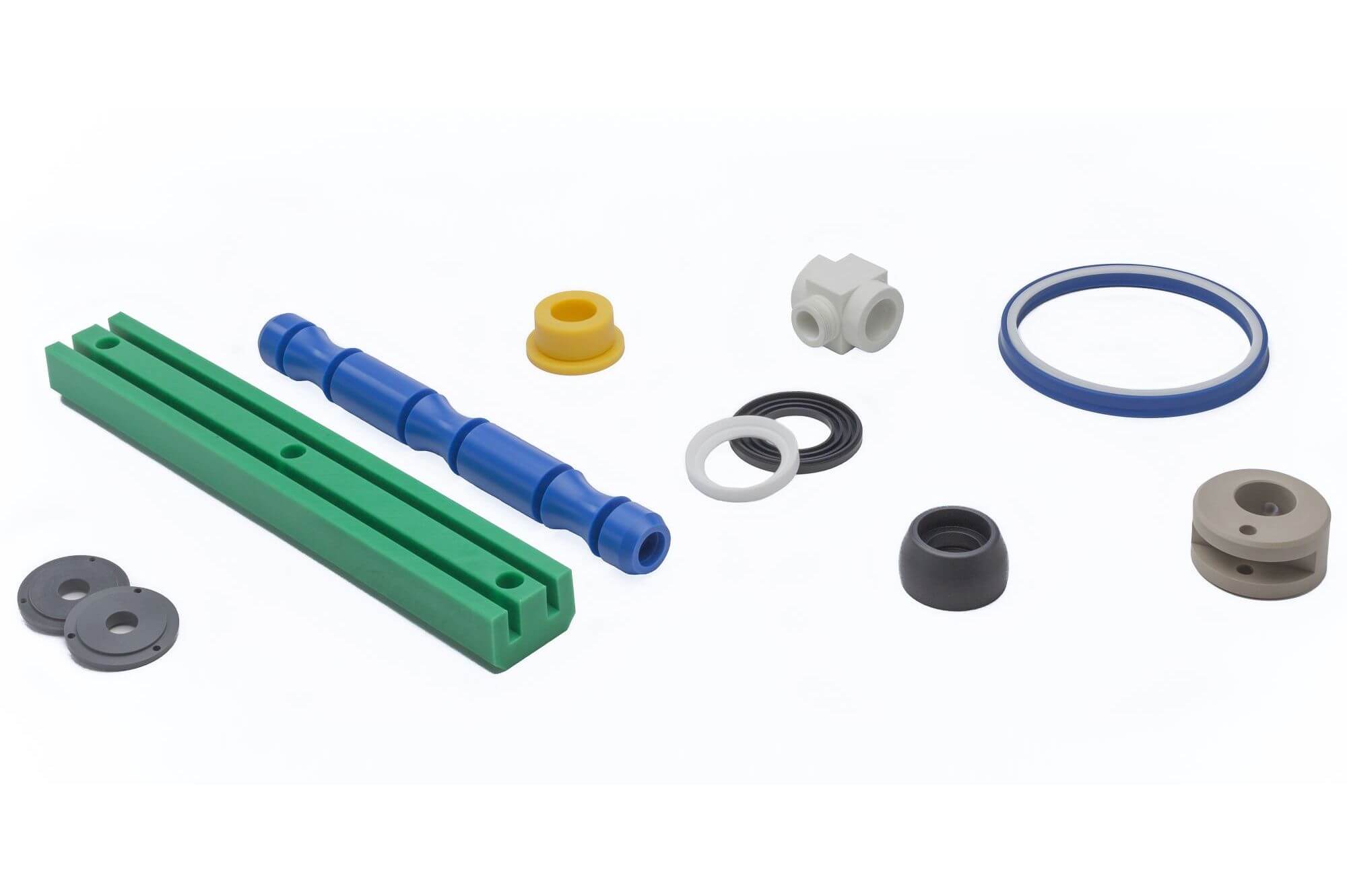 Plastic products
Are you looking for high-quality customised plastic products? Ridderflex has been a specialist in the production of customised plastic parts and products for almost thirty years.
Plastic products: any desired material
Ridderflex produces products in any desired plastic material. We have various types in stock, such as polyethylene (PE), polypropylene (PP), PVC, polyamides (PA), POM (Delrin®) and polyurethane.
We also have various types of transparent plastic products in our product range. In addition, we manufacture fluoropolymers (fluoroplastics). In our moulding shop, we mould semi-finished fluoroplastics. Please view our complete plastic range for the available materials.
Customised plastic parts and products
We can produce plastic parts and products according to your specifications. This can be based on a drawing or model.
Are you looking for a complex product, or do you have a technical problem? We are happy to advise you about the possibilities. Please contact our Sales department.
Question? Enquiry?
We excel in the production of custom-made plastic, rubber and polyurethane products.
Please note! Only Business-to-Business. For new customers we set a minimum order amount of € 2.000,00 ex. VAT and shipping.