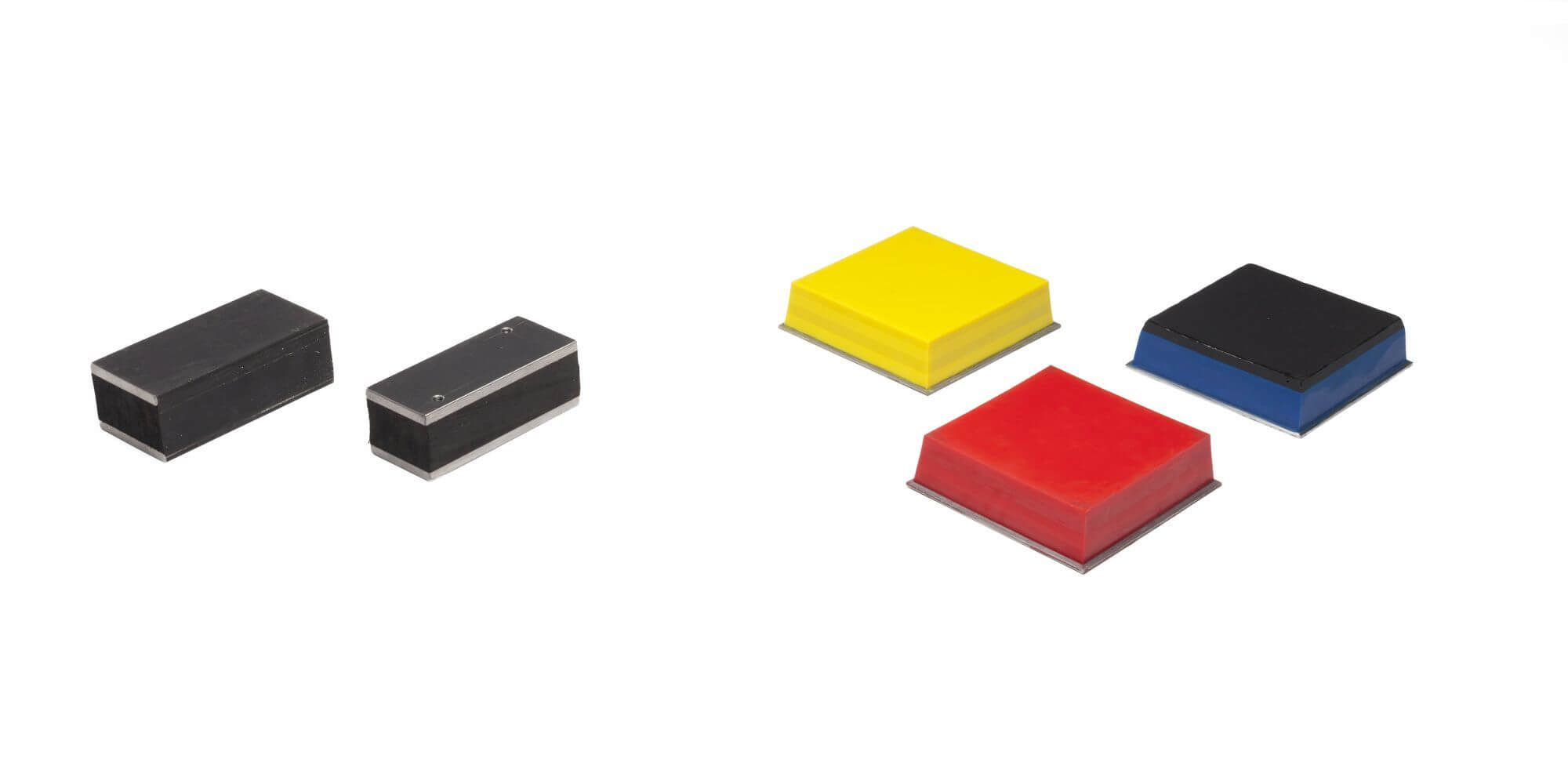 Polyurethane and rubber bearings
Are you looking for elastomeric bearings for heavy-duty applications? Then you've come to the right address. Ridderflex supplies standard rubber bearings. If the standard range does not meet your requirements, a customised bearing can be the solution. We produce custom-made polyurethane bearing pads.
Application of our bearings
Our rubber and polyurethane bearings are used in the construction of wind farms, in the building and construction industry (bridges, tunnels and high-rise buildings), in the residential construction and in the offshore industry. But also in the installation of equipment, underneath cranes and other heavy-duty applications.
Standard range rubber bearings
Our rubber bearings are manufactured from a high quality natural rubber and galvanised metal parts. We supply them in standard sizes.


Custom-made polyurethane bearing pads
Our polyurethane bearing pad is an excellent alternative for all standard elastomeric bearings on the market. This bearing makes the use of steel reinforcements redundant, while a higher load can be achieved. We can combine different hardnesses in one bearing. Ridderflex has the facilities to test amongst others the compressibility, the load and shear modulus of the polyurethane bearings.
Question? Enquiry?
We excel in the production of custom-made plastic, rubber and polyurethane products.
Please note! Only Business-to-Business. For new customers we set a minimum order amount of € 2.000,00 ex. VAT and shipping.