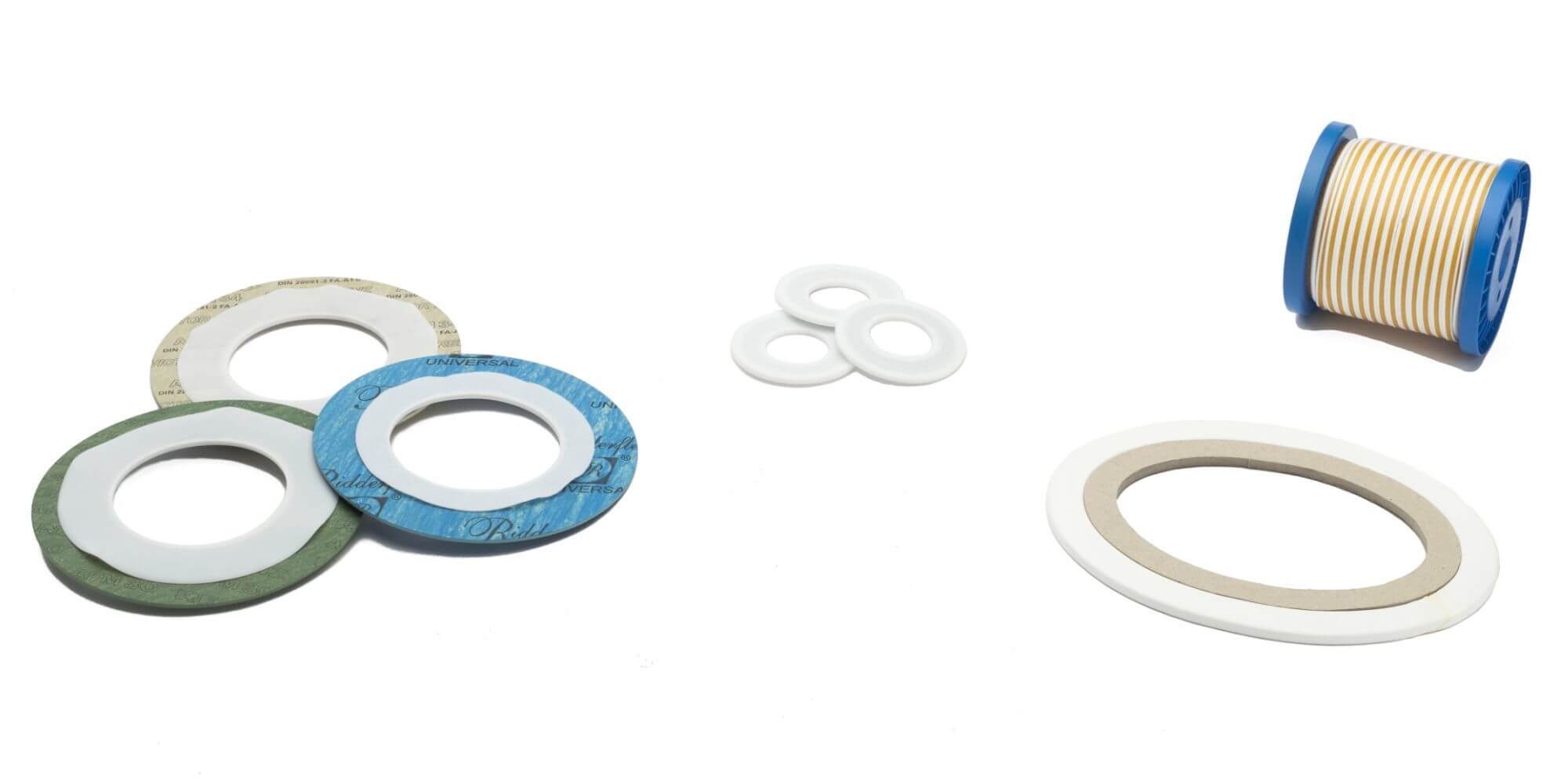 PTFE seal
The PTFE seal can be applied in all industries because it has a very good chemical resistance and gas density. Ridderflex produces high-quality customised PTFE seals and products. We always have sheeting material, rods, tubes and cylinders in stock. We machine, die cut or cut the material custom-made for you.
Custom-made PTFE seal
Your PTFE seal can be produced according to industry standards or Ridderflex can produce your seal custom-made. This can be based on a drawing or model.
Manufacturer of PTFE semi-finished products
Ridderflex produces your seal quickly and on the agreed delivery times. Since we manufacture plastic semi-finished products ourselves in our (compression) moulding shop, the materials we need are always available. We mould fluoroplastic cylinders in virtually all dimensions required. By producing the necessary tooling under our own management, we can optimise the dimensions of the plastic semi-finished products. This leads to short delivery times and attractive prices for you.
Question? Enquiry?
We excel in the production of custom-made plastic, rubber and polyurethane products.
Please note! Only Business-to-Business. For new customers we set a minimum order amount of € 2.000,00 ex. VAT and shipping.