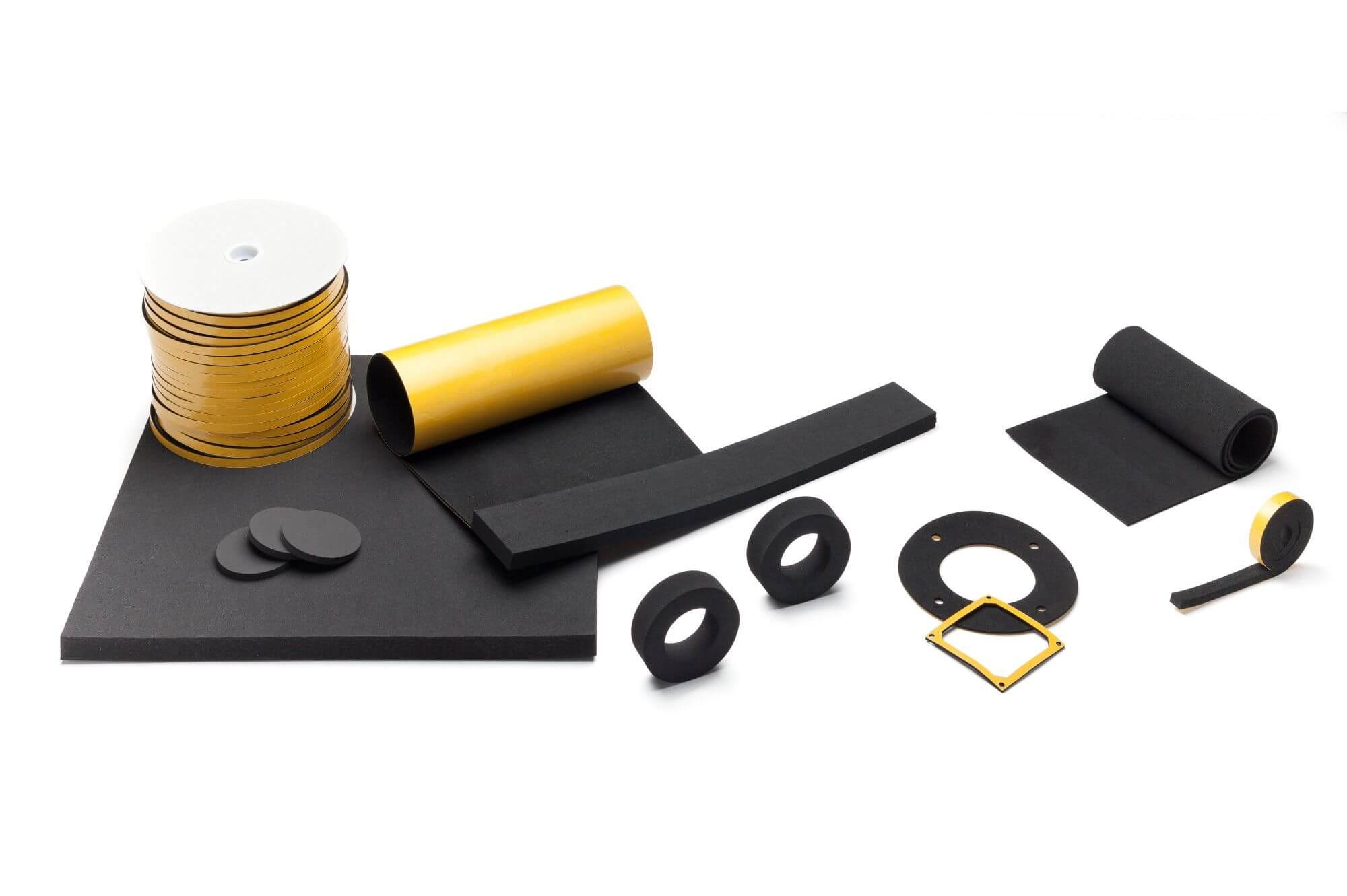 Cellular rubber products
Cellular rubber, also known as foam rubber, is a flexible, 'spongy' rubber. Because it consists of closed cells, the absorption of liquid is almost nil. The material is available with or without an adhesive layer. Ridderflex offers you an extensive range of foam rubber products.
Application of cellular rubber products
This rubber is a material with endless possibilities, such as draught excluding, noise reduction and sealing in engine rooms and shipbuilding. The material is soft and flexible, which makes it optimal for sealing gapes and unequal subsurfaces.
Various types
We supply various grades of foam rubber. EPDM is well-known for its good UV and ozone resistance. Neoprene is resistant to oils and is flame retardant. NBR has an even better oil resistance.
Products according to your specifications
Ridderflex can produce cellular rubber parts, such as gaskets, rings, blocks and seals according to your specifications. This can be based on a drawing or model.
Question? Enquiry?
We excel in the production of custom-made plastic, rubber and polyurethane products.
Please note! Only Business-to-Business. For new customers we set a minimum order amount of € 2.000,00 ex. VAT and shipping.