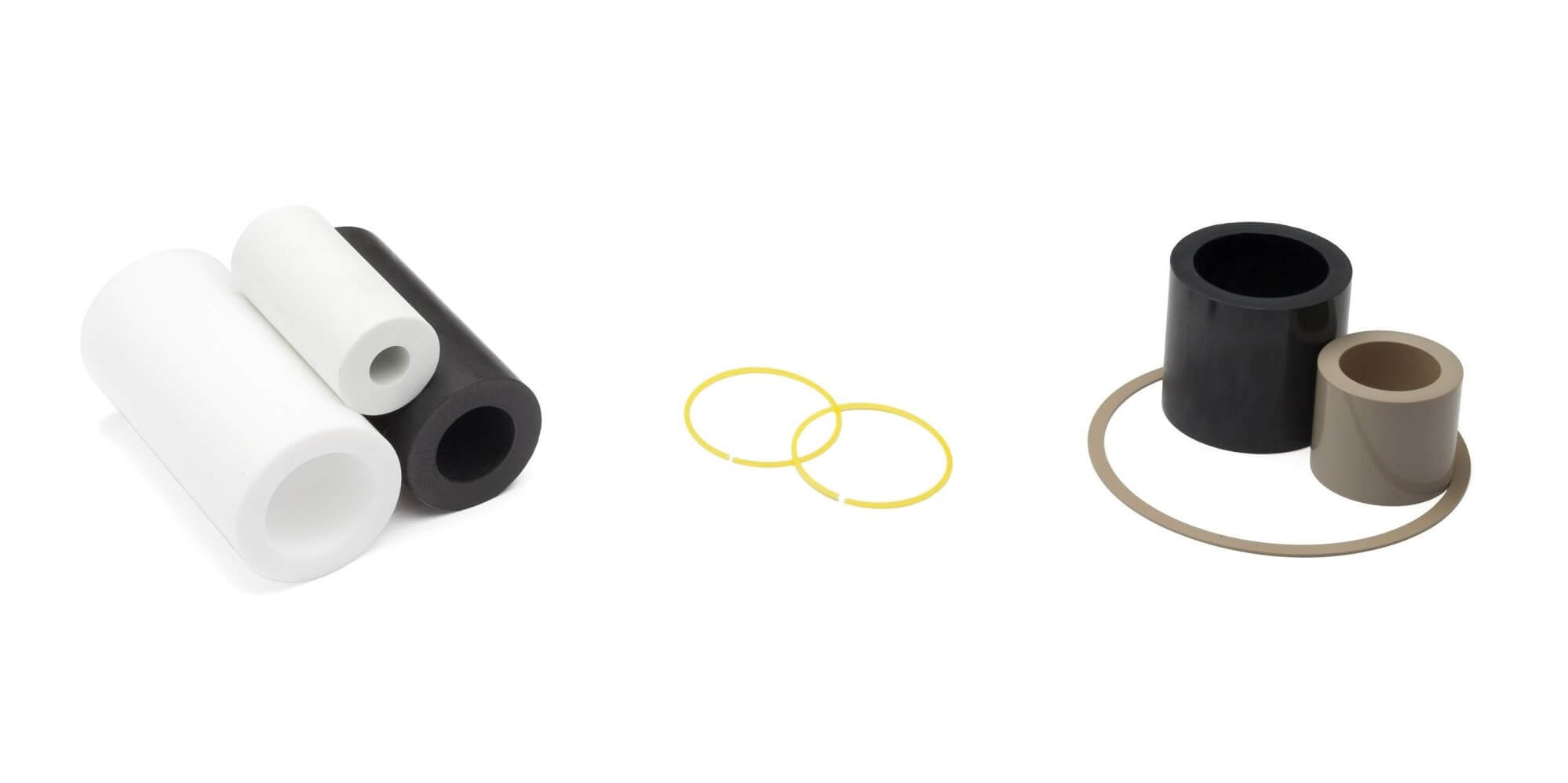 Ring support
The ring support (also well known as back up ring) is usually applied in high-pressure applications. When the pressure in the application is higher than 70 bar, it is recommendable to use a ring support besides the o-ring or quad ring to prevent extrusion. Ridderflex excels in the production of customised products and we can manufacture your back up ring completely custom-made.
We produce both endless solid rings as well as split rings. With split rings, we make a cut at a 45-degree angle. In this way, the support ring can be mounted in endless constructions.
Customised ring support
For over 25 years, Ridderflex has been a specialist in machining custom-made ring supports. According to your specifications, based on a drawing or model.
Nylon, PEEK or PTFE back up ring
Ridderflex machines back up rings from materials that are harder than the o-ring itself. The most commonly applied plastic for back up rings is Nylon, because this material is hard and very stable. Do you have a more critical application? PEEK is better temperature resistant and can endure much higher surface pressures. The PTFE back up ring (if required with additives such as glass or carbon) has the most universal usability, amongst others because of its good temperature resistance.
Below we will explain the key properties of our most frequently used plastics for ring supports. We are happy to advise you about the possibilities.
Nylon (PA)
Nylon (PA) has a high mechanical strength, rigidness and impact strength. The material also has a high wear resistance, a high electrical insulating capacity and a high absorption of moisture.
PTFE
PTFE virgin (PTFE Teflon ®) is physiologically inert and may be used in direct contact with food (FDA). The material excels because of its wide temperature range and good resistance. PTFE virgin has a good chemical resistance and has very low friction.
PEEK (Polyetheretherketone)
PEEK has a very high pressure resistance, temperature resistance and tensile strength. It is also creep resistant and the material has a very good chemical resistance. PEEK is good resistant to electromagnetic and particles radiation, such as: beta radiation, gamma rays and infrared radiation. We apply PEEK mainly for ring supports in critical conditions. Or in applications for the food industry: PEEK has an FDA approval.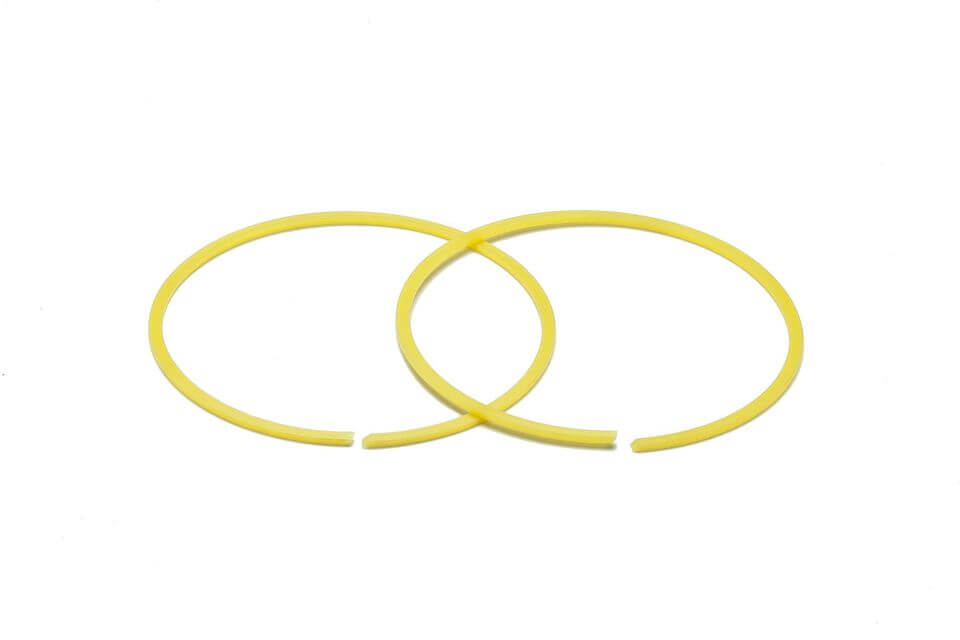 Question? Enquiry?
We excel in the production of custom-made plastic, rubber and polyurethane products.