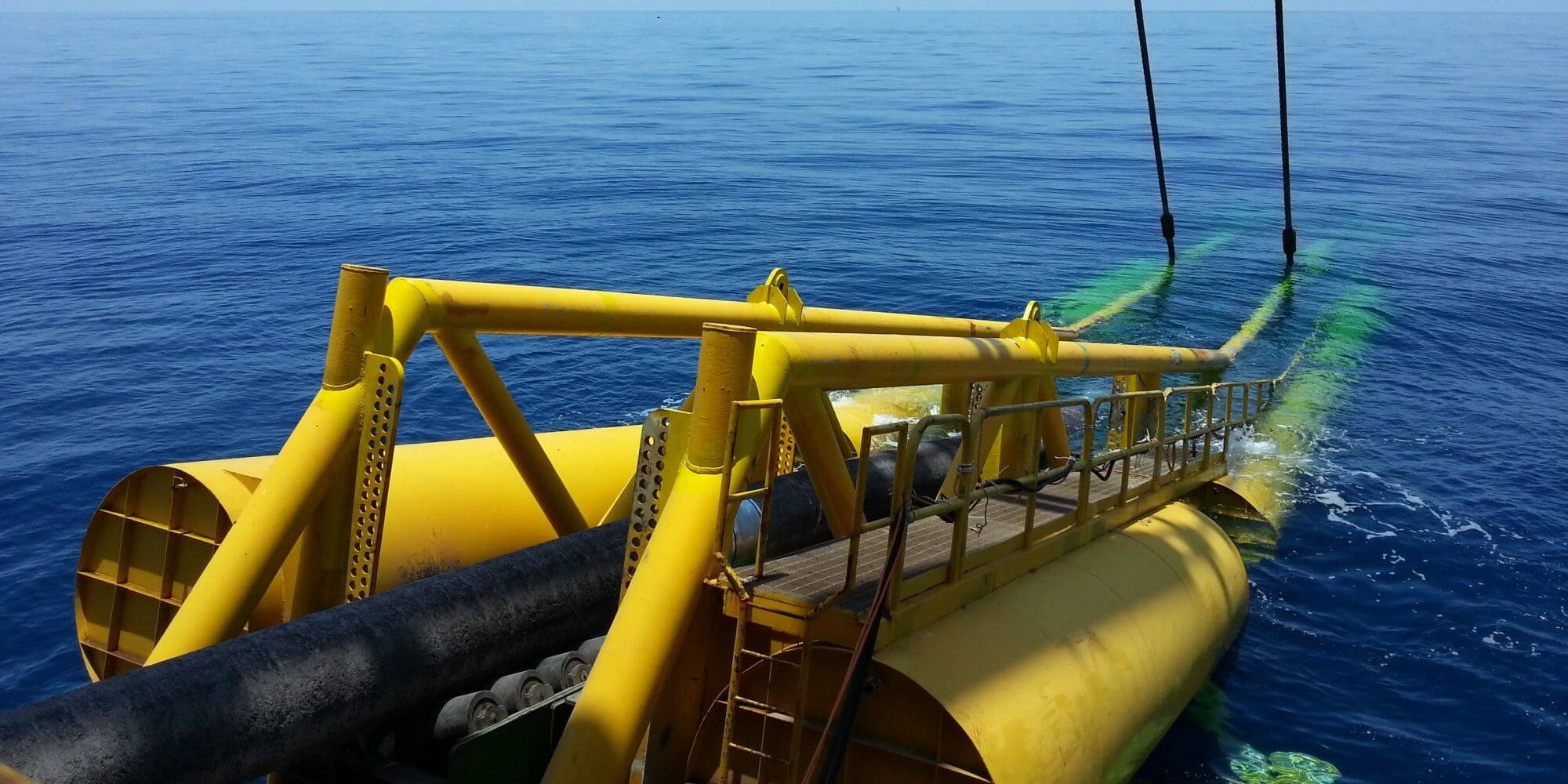 Stinger rolls: pipe support rollers
Ridderflex covers stinger rolls with polyurethane to prevent damage on the pipe.
A stinger is essential for installation of pipelines, cables and umbilicals and is installed at the stern of a vessel. Onboard the vessel, pipe parts are welded together. The pipe is placed on the stinger and rolls over the pipe support rollers into the water.
The seagoing pipe is supported by the stinger. This way the radius can be controlled when the welded pipe bends towards the seabed during the installation phase.
Polyurethane linings for pipe support rollers (stinger rolls)
Ridderflex covers stinger rolls with a polyurethane layer to prevent damage on the outer surface of the pipes and cables. We produce these polyurethane linings in different thicknesses, hardnesses and colours.
| | |
| --- | --- |
| Thickness | Custom-made |
| Hardnesses | 60 Shore A to 95 Shore A |
| Colours | Various colours available |
| Epoxy layer | The part of the steel surface of the rollers that is not covered with polyurethane can be coated with a special seawater resistant epoxy layer. |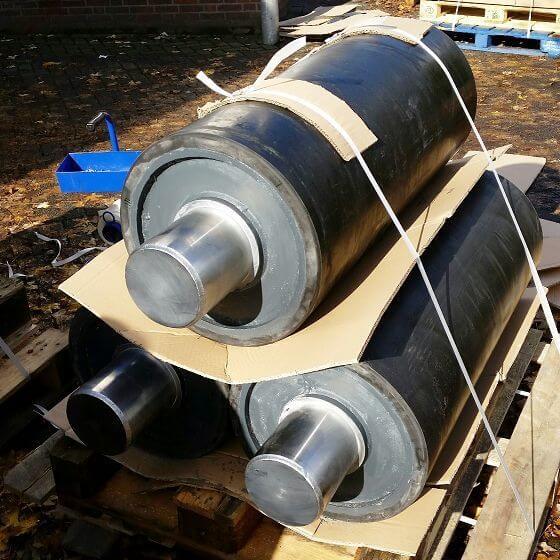 Properties of a polyurethane roller
Our lining for pipe support rollers has the following properties:
Extremely wear-resistant
Excellent ozone and UV resistance;
Excellent resistance to aging;
Escellent seawater resistant and
Resistant to mineral oils, gasoline, greases and various solvents.
Customised linings
Ridderflex supplies customised linings for pipe support rollers. We can help you to determine the required thickness of the polyurethane lining, as well as the hardness. We are happy to advise you.
Question? Enquiry?
We excel in the production of custom-made plastic, rubber and polyurethane products.