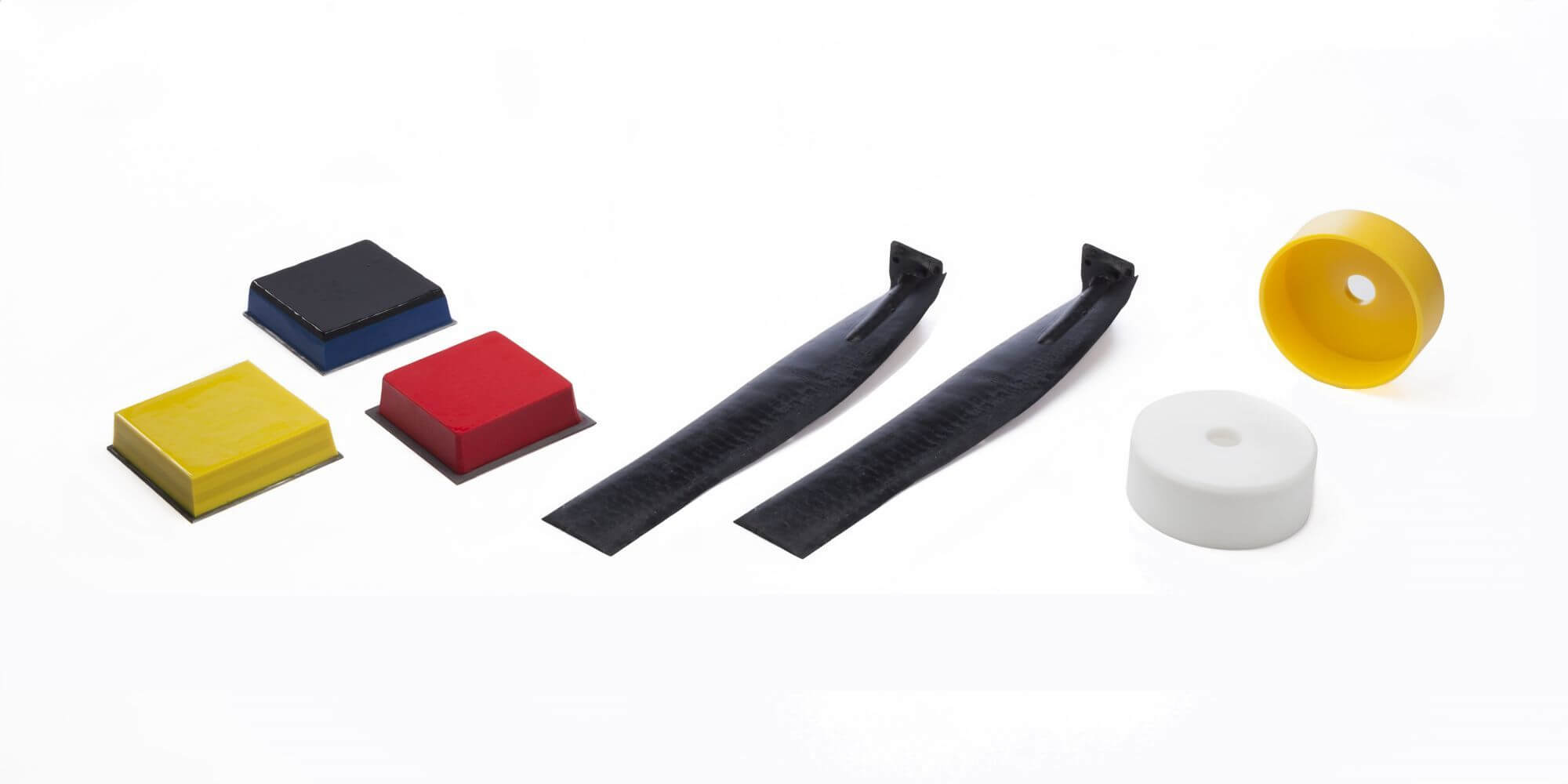 Polyurethane and plastic products for the wind industry
Ridderflex develops and produces polyurethane and plastic products specifically for the wind industry. Also completely custom-made. We are happy to advise you about all the possibilities.
We supply amongst others polyurethane and plastic parts to construction and installation companies of wind turbines and components. Our products are essential in the transportation and installation of wind turbines. Also in the maintenance and repair our parts are indispensable.
In-house testing of products
We can test our products extensively in our laboratory. We have, for example, the facilities to test amongst others the compressibility, the load and shear modulus of our polyurethane bearings.
Custom-made polyurethane and plastic parts
Ridderflex developed unique polyurethane products specifically for the wind industry:
Polyurethane bearing pads: an excellent alternative for all standard elastomeric bearings on the market. A polyurethane bearing makes the use of steel reinforcements redundant, while a higher load can be achieved.
PU micro rotor blades for wind turbines: a superior and dimensionally stable alternative for plastic blades. Due to the special insert, these blades have a good protection against breakage, which makes them safer for humans and animals.
Question? Enquiry?
We excel in the production of custom-made plastic, rubber and polyurethane products.
Please note! Only Business-to-Business. For new customers we set a minimum order amount of € 2.000,00 ex. VAT and shipping.