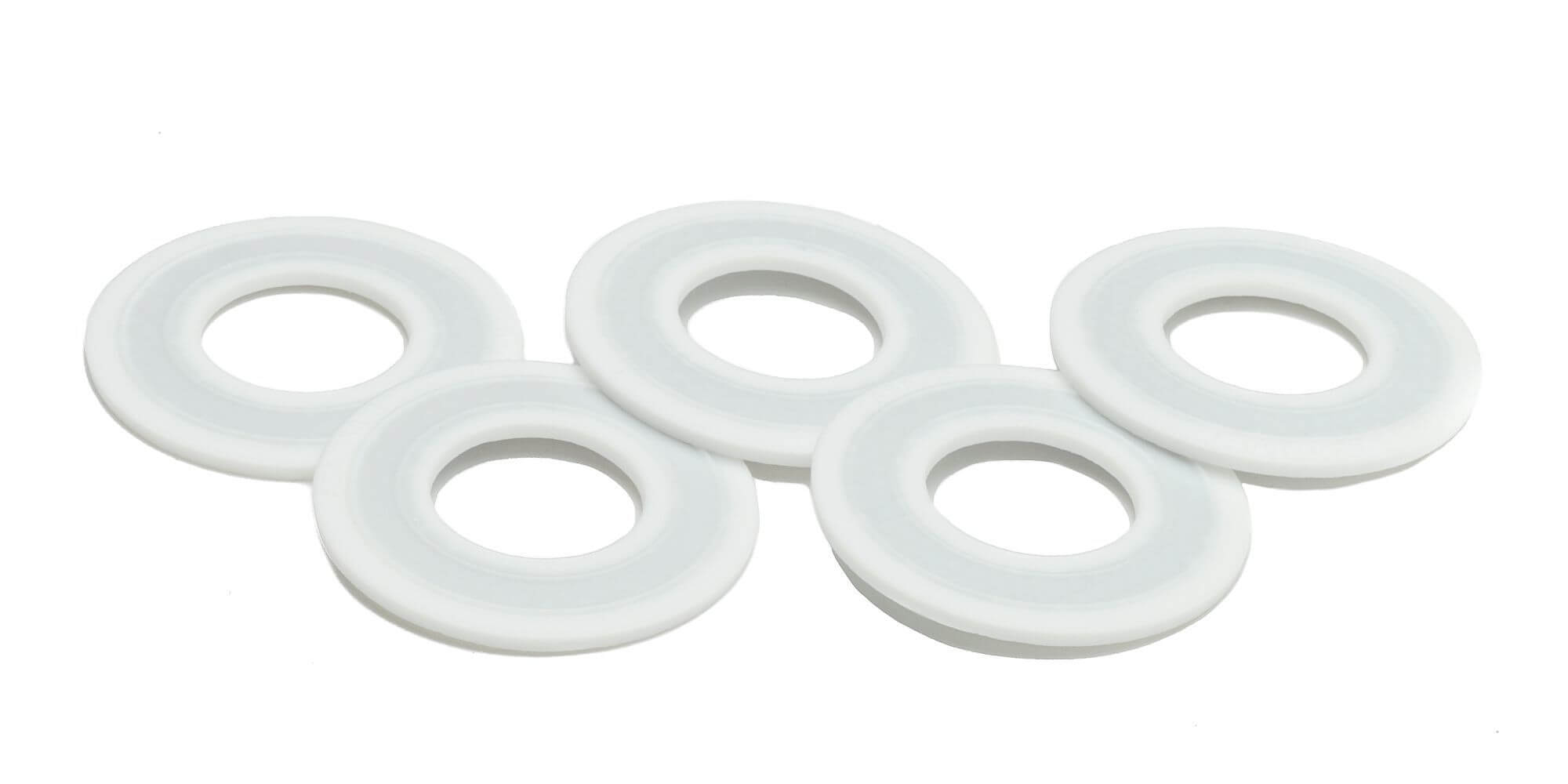 PTFE gasket (steel lined)
Ridderflex offers you a wide range of PTFE gaskets (steel lined). The gaskets consist of pure PTFE with a core of stainless steel 304. These gaskets are applied as flange gaskets in the chemical industry, machine and equipment industry and piping.
Properties of the PTFE gasket (steel lined)
The PTFE gasket (steel lined) combines the benefits of different parts and materials:
The steel core strongly reduces the risk of deformation of the PTFE under pressure ("flow");
The steel core makes the seal pressure resistant;
The core of the seal is enclosed by PTFE, a material that is resistant to high temperatures and chemicals.
Due to its unique construction, this PTFE gasket can be used instead of normal PTFE envelope gaskets by applications with high temperatures or high pressures.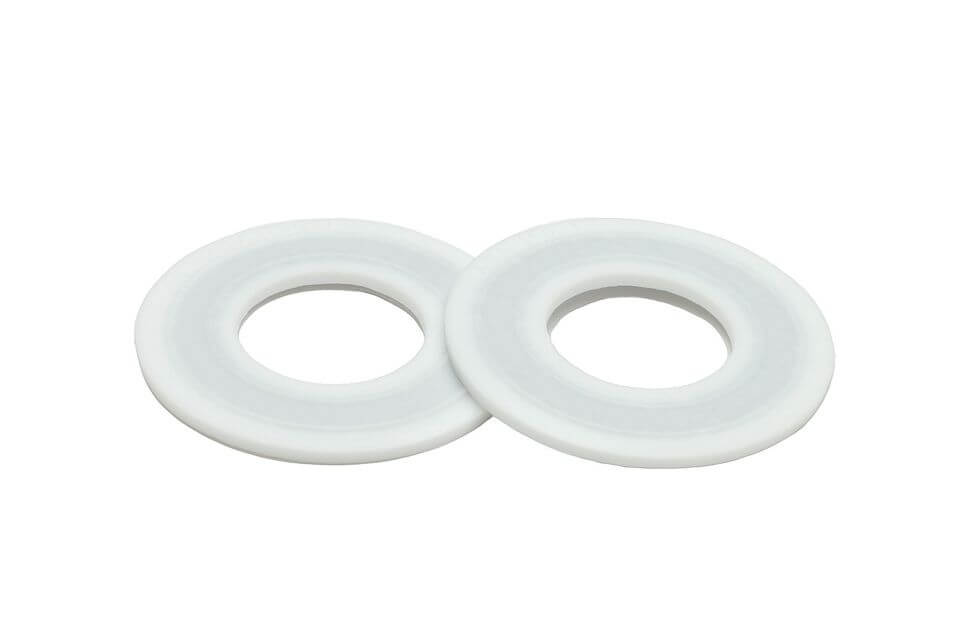 The PTFE steel lined gasket
The steel core (SS304) of the PTFE steel lined gasket, has perforations of 2 mm diameter at a 3.5 mm centre distance(pitch). This core is completely enclosed by the PTFE.
Universal or custom-made products
Ridderflex supplies your PTFE steel lined gasket according to DIN, ASA and ANSI sizes. Because we make the moulds ourselves, we can customise these gaskets for you.
Question? Enquiry?
We excel in the production of custom-made plastic, rubber and polyurethane products.