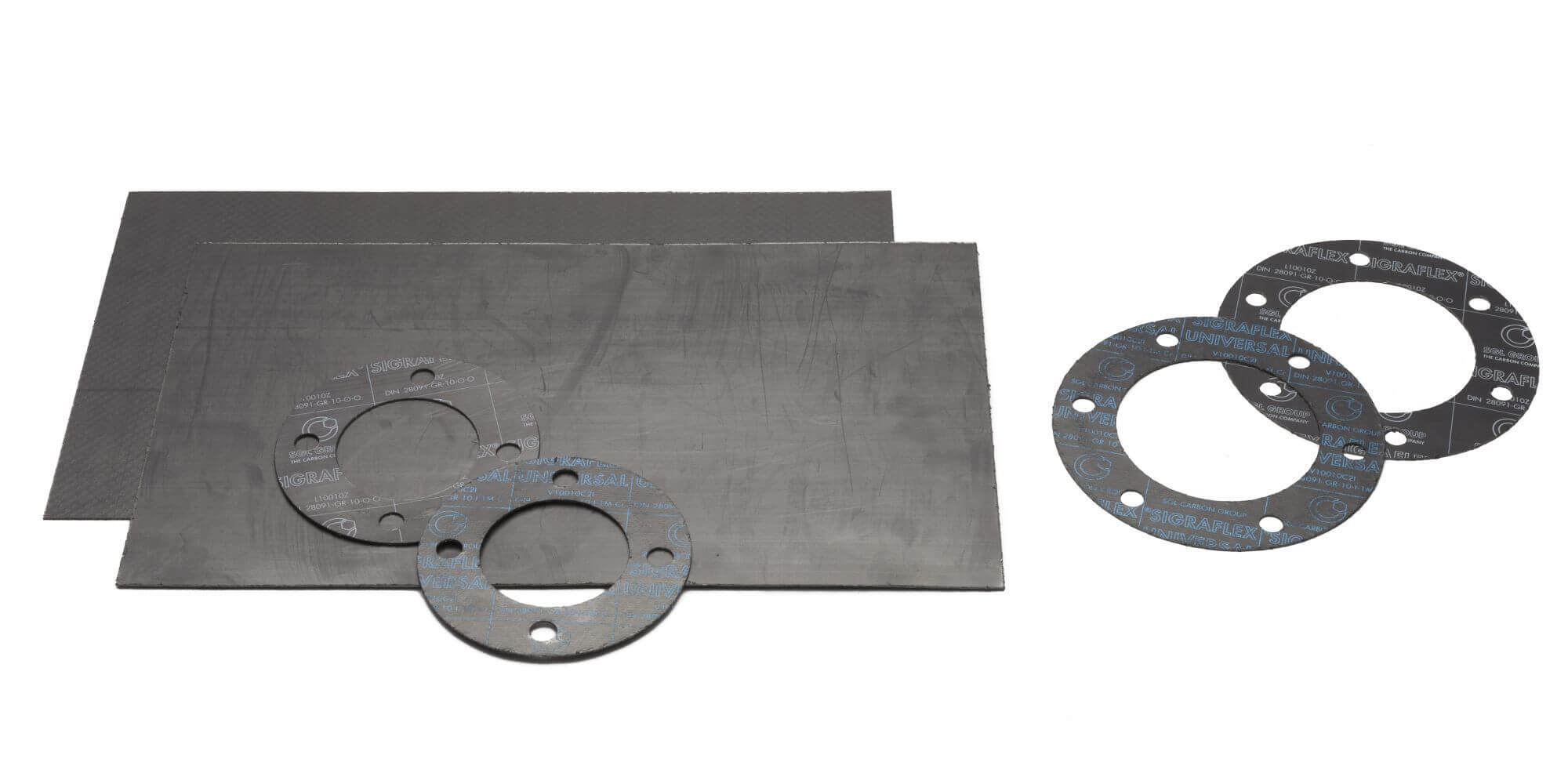 Graphite sheeting (high-pressure)
Ridderflex has various grades of graphite sheeting and graphite foil in stock. We cut this material into universal or custom-made seals or flange gaskets. With our die cutting machines or digital cutting and milling machine, we produce the gasket into any required dimension and shape.
Graphite sheeting is flame-retardant and flexible. In addition, it is resistant to aging and can endure large pressure differences.
Graphite gaskets can be applied if a high temperature resistance and chemical resistance are required. Therefore, graphite rings are often applied in valves, pumps or degassing systems.
Universal and customised products
Ridderflex can produce your gaskets and parts from graphite sheeting. We can do this both universal or custom-made. Universal seals are produced according to DIN, ASA and ANSI sizes. Customised gaskets are produced according to your drawing or model. 
Question? Enquiry?
We excel in the production of custom-made plastic, rubber and polyurethane products.
Please note! Only Business-to-Business. For new customers we set a minimum order amount of € 2.000,00 ex. VAT and shipping.