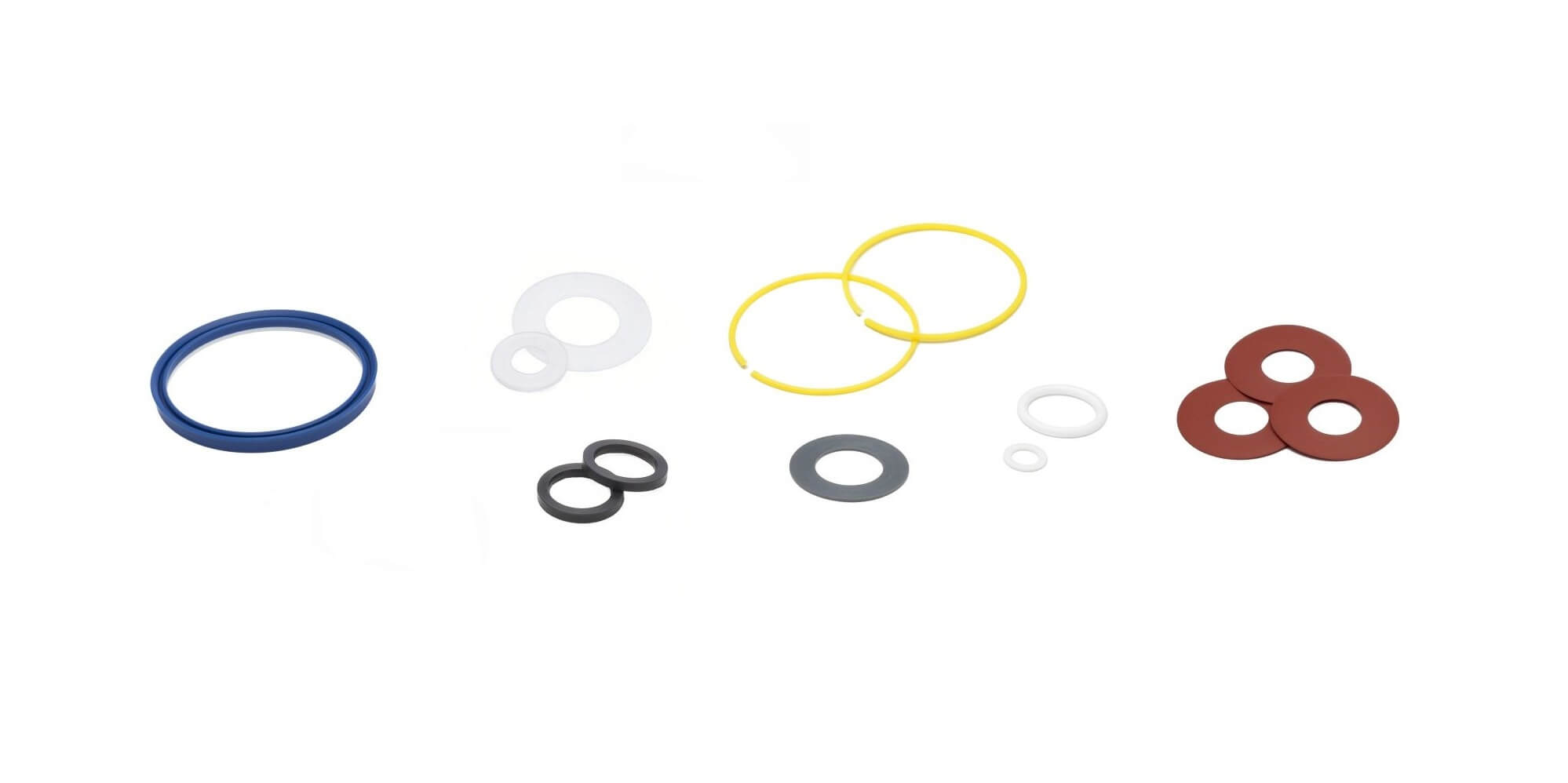 Plastic rings
With akmost thirty years of experience, Ridderflex is THE manufacturer for customised plastic rings. We turn and mill essential parts in any desired plastic for all industries.
Al lot of materials are instantly available. We also have an extensive machinery. Therefore we produce quickly and within the agreed delivery times.
Ridderflex = customisation
Ridderflex IS customisation. We excel in the production of customised plastic products. We turn and mill essential parts for all industries. We supply completely customised products, but we also work according to industry standards (depending on the product). We can produce rings of plastic material according to your specifications, based on a drawing or model. Depending on the version and dimensions, we produce minimum product series.
Plastic rings: for all industries
Plastic rings can be applied easily and are often cost-efficient. Moreover they can be applied in all industries. Are you looking for chemical resistant rings or parts that can be applied in the food industry? Or are you looking for rings that are very good wear resistant and / or can endure high pressures? Then you've come to the right address. Ridderflex produces the customised plastic ring you need. We have plastic material in stock for all applications.
Plastic rings: in all qualities
Ridderflex is a specialist in machining plastic rings. You will find a small selection of our product range below:
Wear ring
C-ring
Spacer / ring
Glide ring
Back up ring / support ring
O-ring
We produce rings in any desired plastic material. We have many qualities in stock, such as: polyethylene (PE), polypropylene (PP), PVC, polyamides (PA), POM (Delrin®) and polyurethane. Ridderflex is also a manufacturer of fluoroplastics. In our compression moulding shop we mould fluoroplastic semi-finished products of PTFE (including additives), TFM, FEP and PCTFE ourselves. Please view our complete plastic product range for the available materials.
Question? Enquiry?
We excel in the production of custom-made plastic, rubber and polyurethane products.
Please note! Only Business-to-Business. For new customers we set a minimum order amount of € 2.000,00 ex. VAT and shipping.