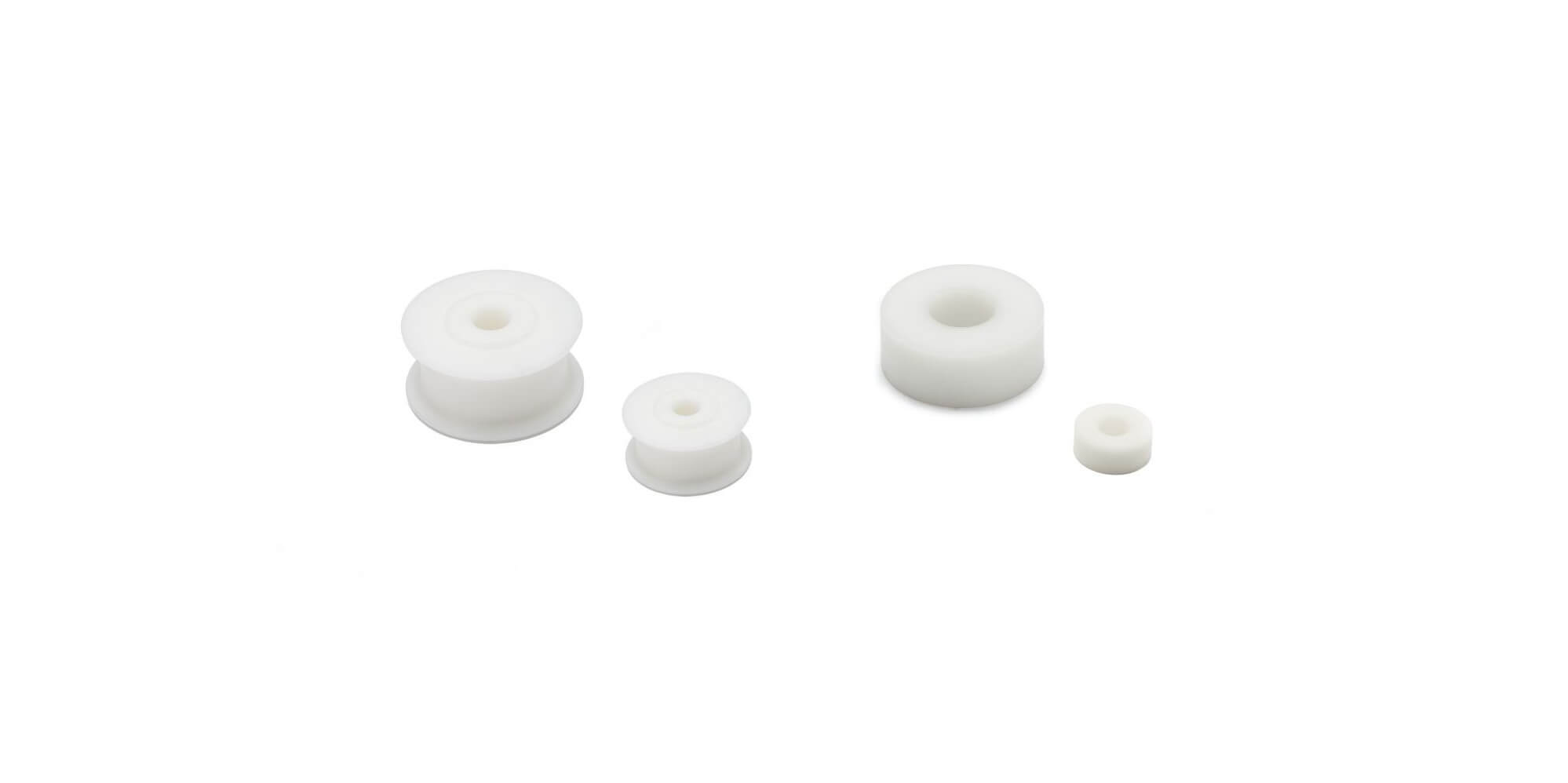 Guide rollers
Are you looking for guide rollers that are hard to find? Don't look any further, you've come to the right address. Ridderflex excels in the production of custom-made machine parts. All of our plastic guide rollers are very good wear resistant.
Customised plastic guide rollers
We have over 25 years of experience in machining plastic guide rollers. We excel in the production of customised machine parts. Depending on the version and dimensions, we produce minimum product series.
PU, PE, POM or Nylon guide rollers
All of our plastic guide rollers are very good wear resistant. We generally produce PE or Nylon rollers. In principle, we do not recommend POM. This material is tougher and has less impact strength. But for the food industry it can be a sensible choice. Because the material has – just like PE – a low absorption of moisture. Nylon does absorb moisture, even up to 6%.

PU (polyurethane) is a fantastic, but more costly alternative material for guide rollers. This plastic material is very good wear resistant. And compared to other 'standard' materials, it is more elastic and the material has a less hard contact subsurface. Ridderflex is a manufacturer of polyurethane products. This means that we always have material available. This also applies to PE, Nylon and POM: we always have these materials in stock.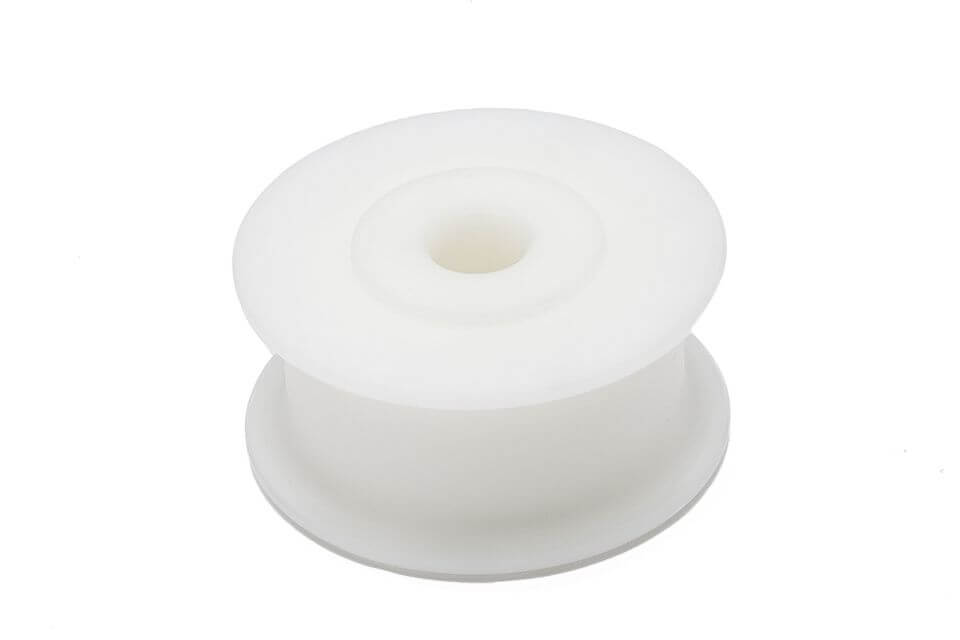 Key material properties
In the table below we will explain the key properties of our most commonly used materials for our plastic guide rollers. Of course we are happy to advise you about the possibilities.
Nylon (PA)
PA has a high mechanical strength, rigidness and impact strength. The material also has a high wear resistance and a high electrical insulating capacity. Nylon has a relatively high absorption of moisture.
PE (Polyethylene)
The best known polyethylene properties are toughness and a high impact strength, also at low temperatures. The material has a low density. This makes the material lightweight. It also has good sliding and friction properties and has a limited absorption of moisture. PE is good chemical resistant, wear resistant and has excellent non-sticking properties.
POM (Delrin®)
POM is a wear resistant and dimensional stable plastic. The material has a high mechanical strength, rigidness and hardness. It is also creep resistant. The thermal expansion is low. POM also has a low absorption of moisture and good sliding properties.
PU (Polyurethane)
Polyurethane has a number of special properties. The material has an excellent wear resistance and is highly resilient (even the hard grades). It is also resistant to mineral oils, fuel, greases, various solvents, ozone and seawater.