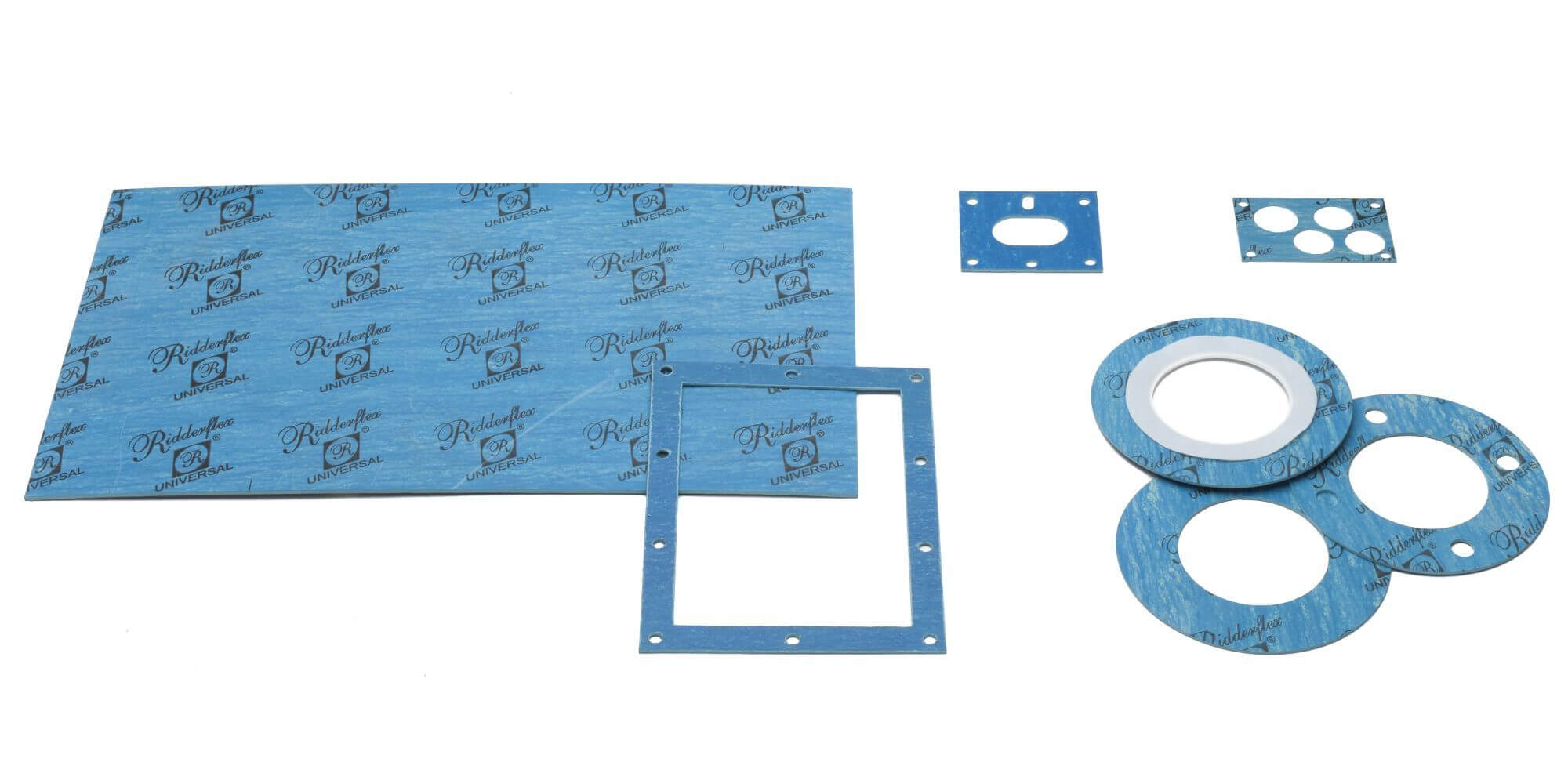 Ridderflex Universal® gasket sheet
The Ridderflex Universal® gasket sheet is a genuine Ridderflex product. This high-pressure gasket material is built up by synthetic fibers and bound by a NBR elastomer.
We have a large stock of Ridderflex Universal® sheeting material. We machine the material into universal seals, flange gaskets and strips. With our die cutting machines or digital cutting and milling machine we can also cut your gaskets and products custom-made.
Properties of Ridderflex Universal® gasket material
Our Ridderflex Universal® gasket material is universally applicable at high temperatures and under high-pressure. The gasket is good resistant to gas, water, oil, grease and fuels. But also to acids, bases and various solvents.

Ridderflex Universal® gaskets excel in various applications. They are mainly used in the mechanical engineering, civil engineering and piping.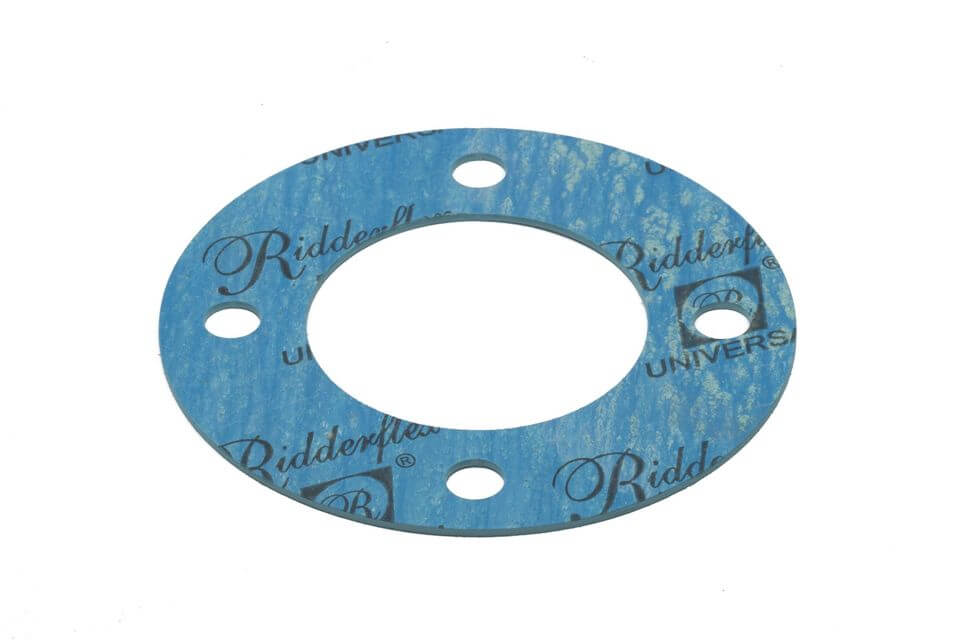 Ridderflex Universal ® gasket sheet products
We supply the following products: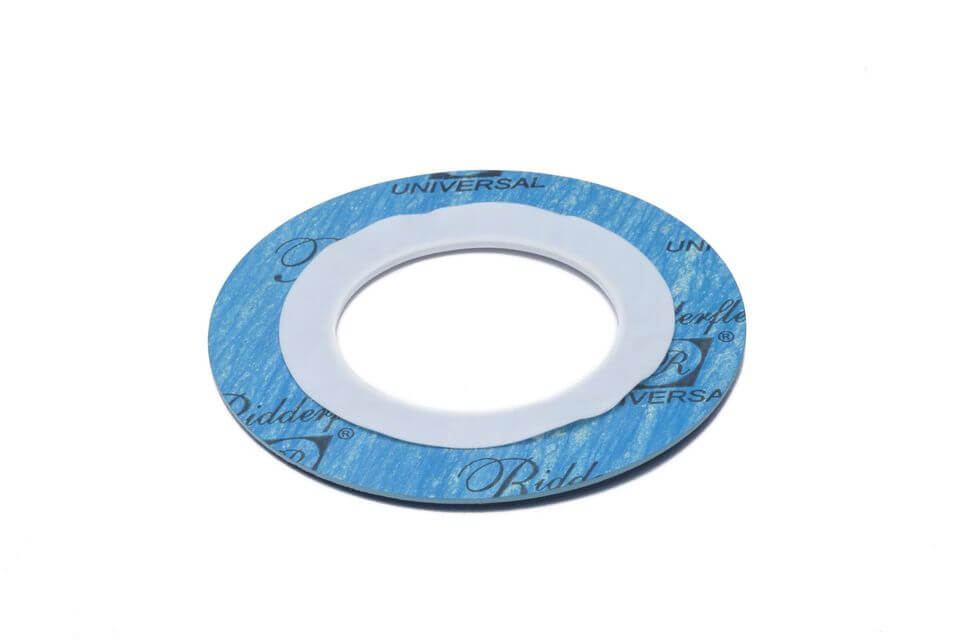 Industry standards or custom gaskets
Ridderflex supplies gaskets and products made of Ridderflex Universal® non-asbestos gasket sheet material according to industry standards DIN, ASA and ANSI. We can also produce custom gaskets. This can be based on your drawing or model.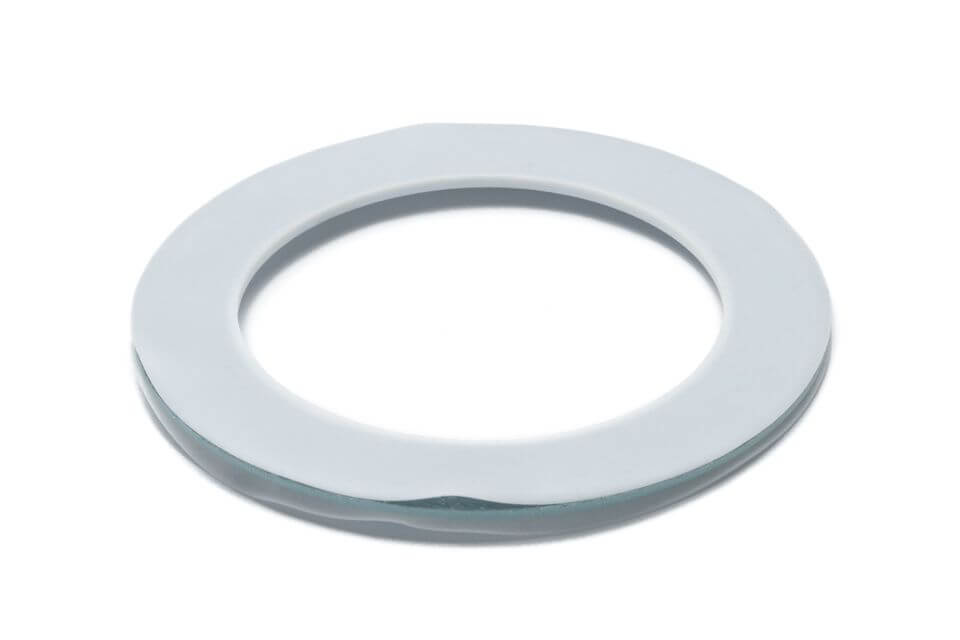 Question? Enquiry?
We excel in the production of custom-made plastic, rubber and polyurethane products.