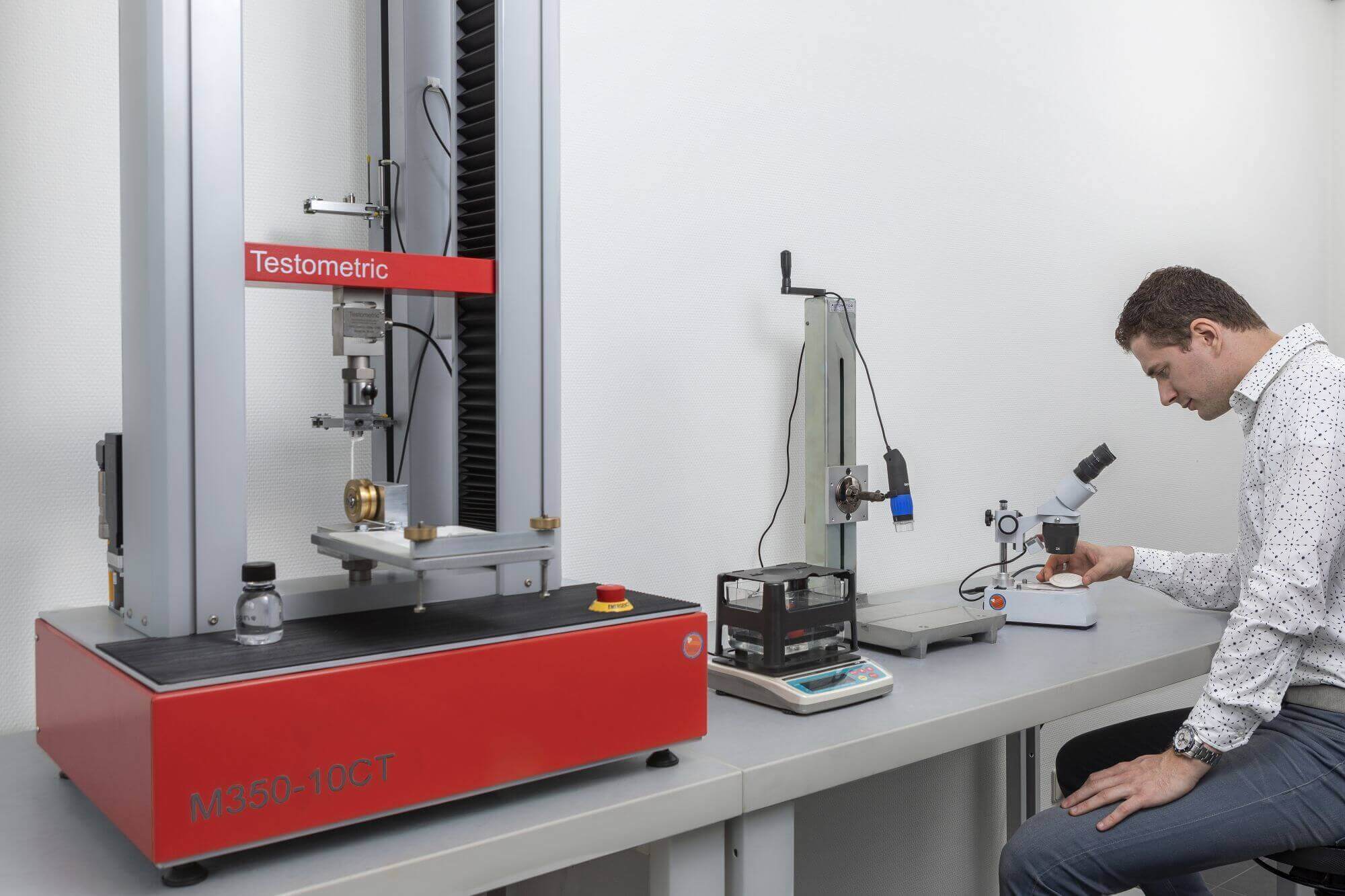 Laboratory
In our laboratory plastics and elastomers can be tested for mechanical and physical properties. We can issue 3.1 certificates on our (compression) moulded fluoroplastics.
Our customers ask regularly for data about our plastic and rubber materials. And this demand for data is quite specific: our products are used in more extreme conditions. Often, in the standard material datasheets there is little information on how the materials behave under these conditions.
Accessories and tests
Our laboratory is filled with the essential accessories to subject our materials to the tests that are needed:
An aging furnace
A freezer (temperatures at -60ºC, using nitrogen even up to -196ºC)
Testometric M350-10kN (A Computer Controlled testing machine for tension and compression)
A densimeter (to measure density)
A tool to measure relative static friction
This allows us to test our materials on, among other things:
Aging
Density
Friction
Impression Shear
Tear strength and
Tensile strength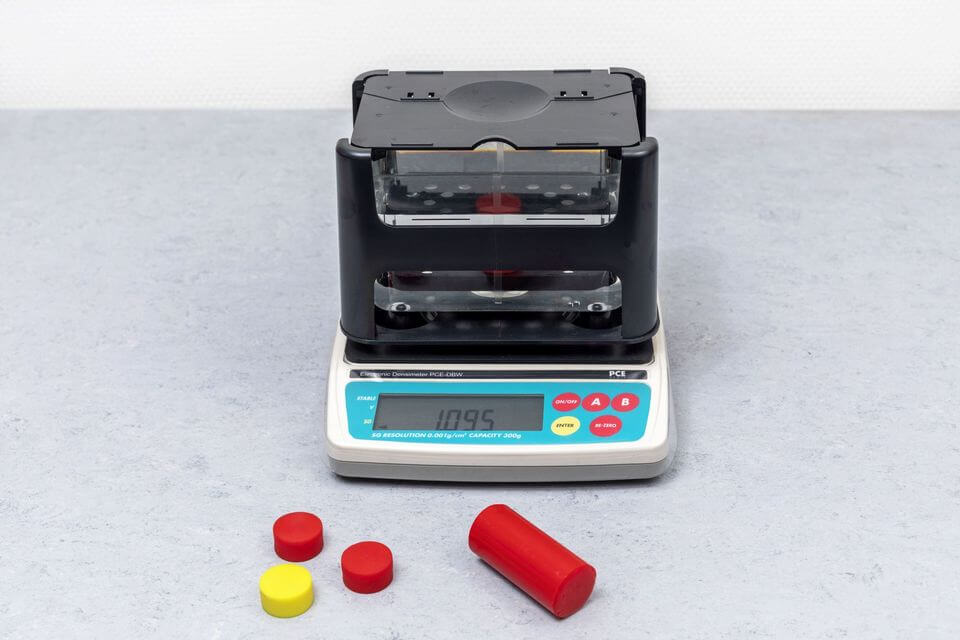 Testing in extreme conditions
Because we do not limit ourselves to standard materials and products, we do not want to be limited by standard datasheets. In the Ridderflex laboratory we can test our materials in extreme conditions. We can test elastomers at -60ºC, using nitrogen even up to -196ºC. Also, the materials can undergo an accelerated aging test.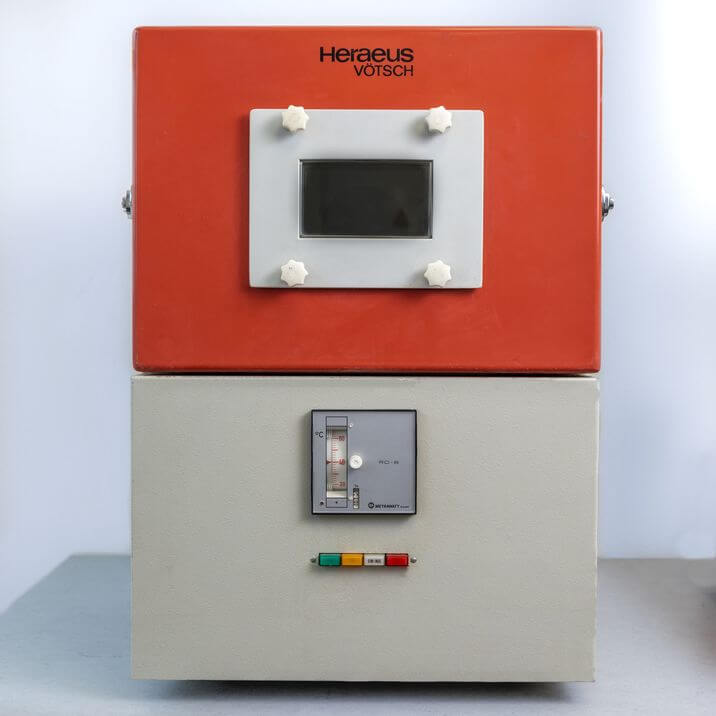 3.1 Certificate on fluoroplastics
In the (compression) moulding shop of Ridderflex, we mould fluoroplastic cylinders and rods. We always keep an ample stock of compounds for PTFE, TFM, and PCTFE. We can issue 3.1 certificates on our (compression) moulded materials against additional costs. On this certificate, you will find the chemical and physical properties (like the tensile strength and density) of the material.

Would you like to have us issuing a 3.1 certificate for your product or semi-finished product of fluoroplastics? Please contact us.
Sand slurry tester
Our laboratory continues to be in development. For example, we recently amplified the lab with a sand slurry tester. This allows us to test the relative abrasion / wear resistance of plastics.