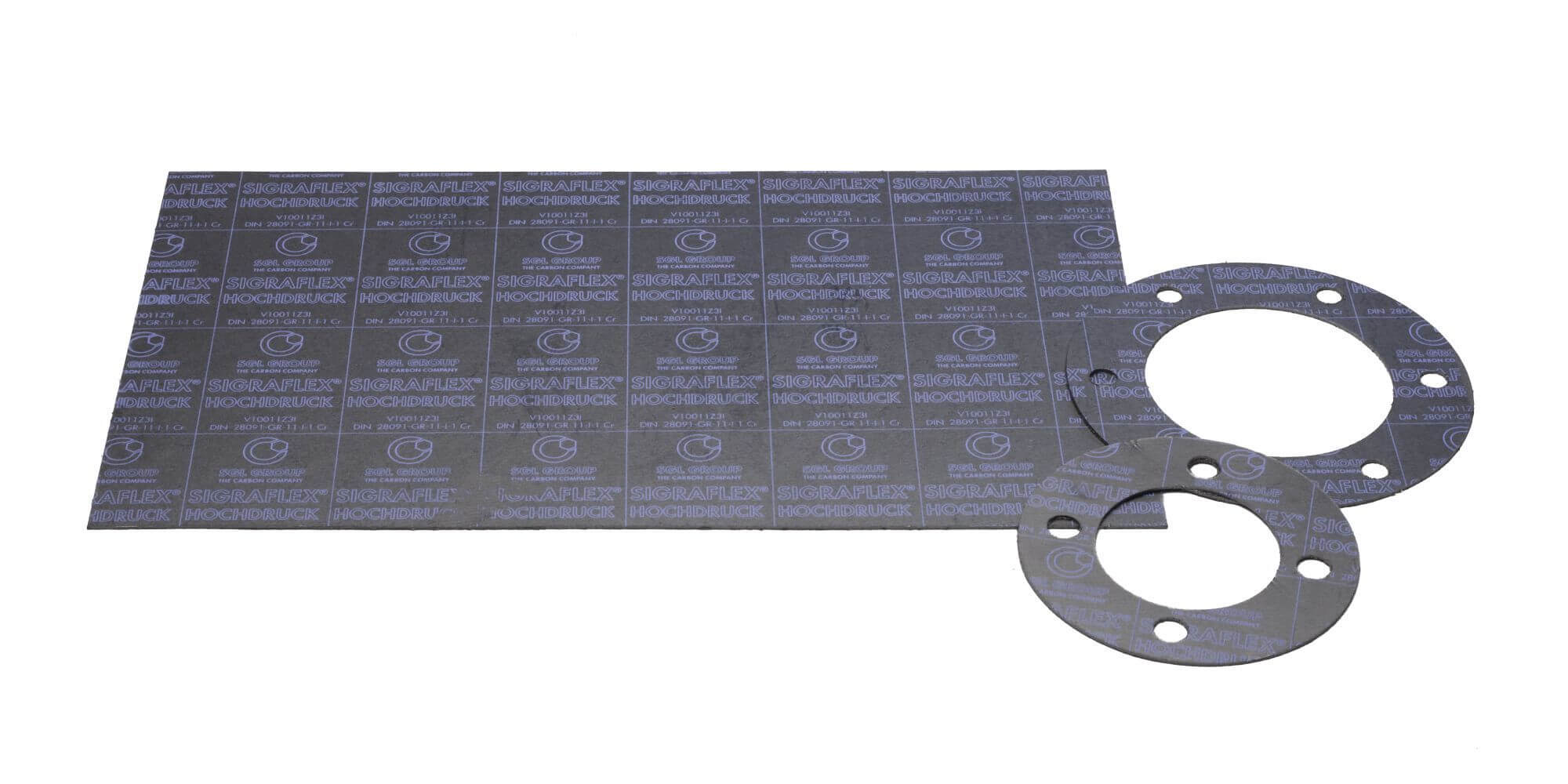 Graphite Sigraflex ® HD products
Sigraflex ® HD is a high-pressure graphite sheet with multiple inlays of 0,05 mm thick stainless steel foil. The material is often applied as flange seals for pipes and equipment.
We always have an ample stock of this sheeting material and produce amongst others custom-made flange gaskets. In addition to the standard HD (Hochdruck) quality, we also produce gaskets from the Email quality. This material is specially developed for use in PTFE envelope gaskets.
Graphite Sigraflex ® HD products
Ridderflex supplies universal graphite gaskets according to DIN, ASA and ANSI sizes. We can also produce the graphite gaskets according to your specifications. This can be based on a drawing or model.

We supply the following products: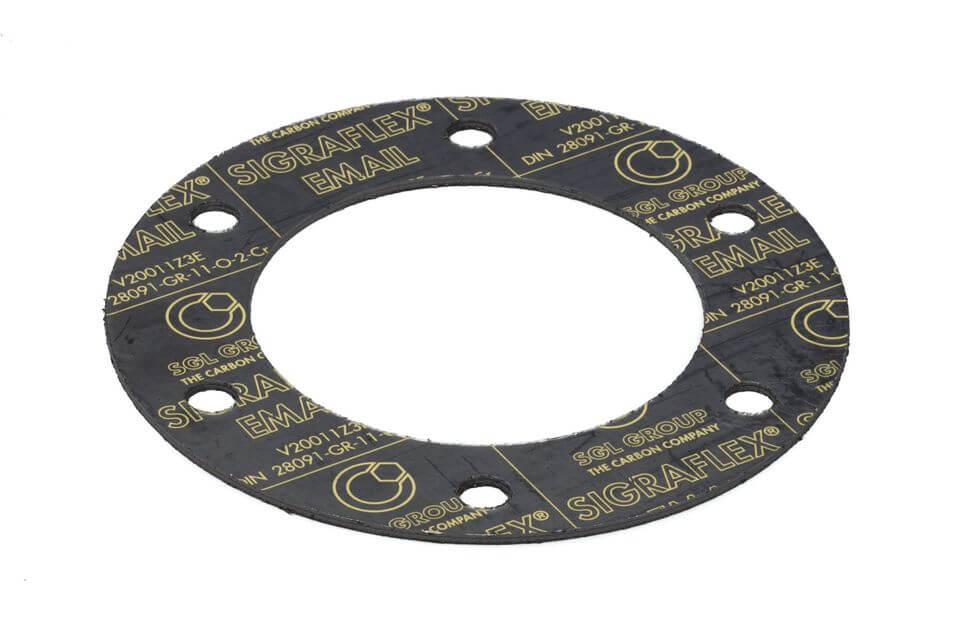 Properties of Sigraflex ® graphite
Sigraflex ® HD
This graphite sheet is very good pressure resistant and has a high temperature resistance. The material is also non-sticking. These properties, along with the good chemical resistance, make the material perfectly suitable for application in steam systems in amongst others the process industry and the (petro)chemical industry.
Sigraflex ® Email
This material is specially developed for use in PTFE envelope gaskets. A PTFE envelope gasket is a composed gasket. It often consists of an envelope of PTFE with two inlays of graphite (Email), with a corrugated 316SS ring in between. The envelope gasket is mainly applied as a flange seal in applications where a high chemical resistance and high pressure resistance is required.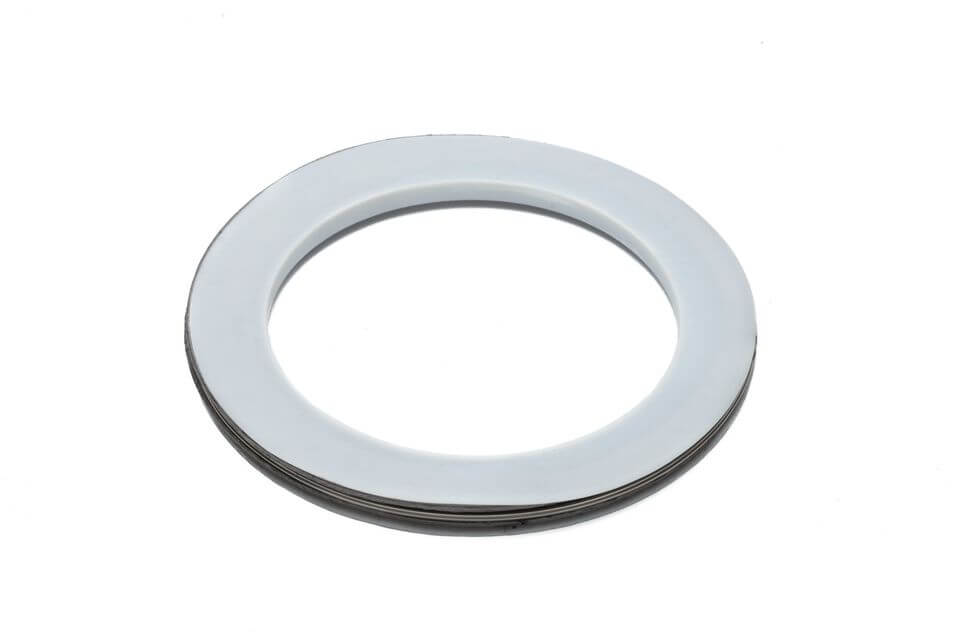 Question? Enquiry?
We excel in the production of custom-made plastic, rubber and polyurethane products.