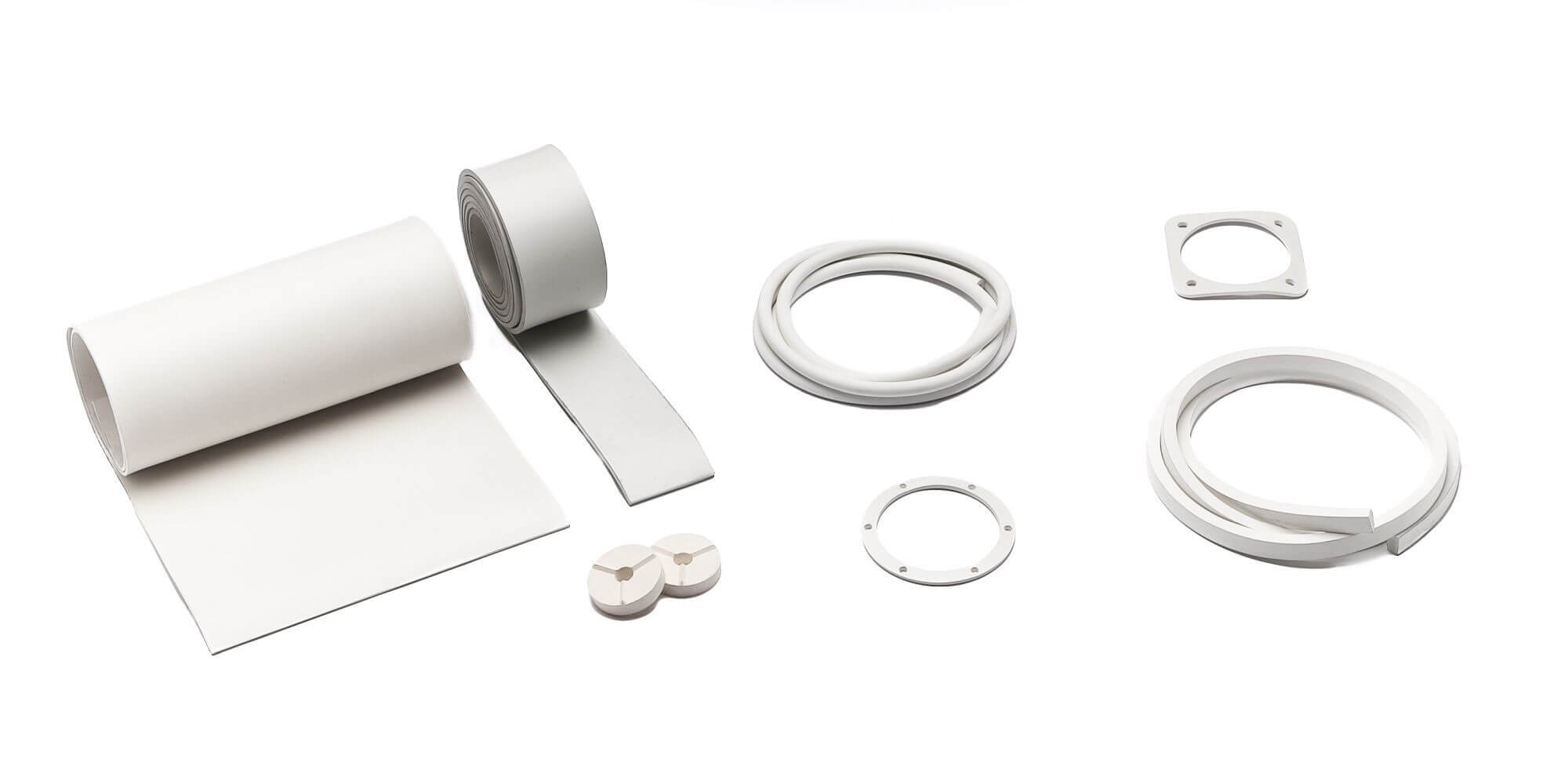 White rubber products
White rubber is a food contact material (FCM). Ridderflex produces, among other things, custom-made strips, seals and moulded products from this material.
Our products are widely applicable in the food industry, for example we produce parts for filling machine of various drinks
White rubber: food contact material
Ridderflex supplies food-grade rubber parts and products in accordance with Regulation (EC) 1935/2004 en (EU) 10/2011. This means that the material from which these products are made complies with the regulations regarding food contact materials. We can confirm this with a Declaration of Compliance. This certificate states under which conditions the material complies with the legislation.
If required and needed for the application, Ridderflex will supply products with a certificate. We solely do this in exclusive consultation and collaboration with you, for an additional price.



Products according to your specifications
At Ridderflex you can have parts or seals produced from food-grade white rubber according to your own specifications. This can easily be done on the basis of a drawing or model.
We supply the following products: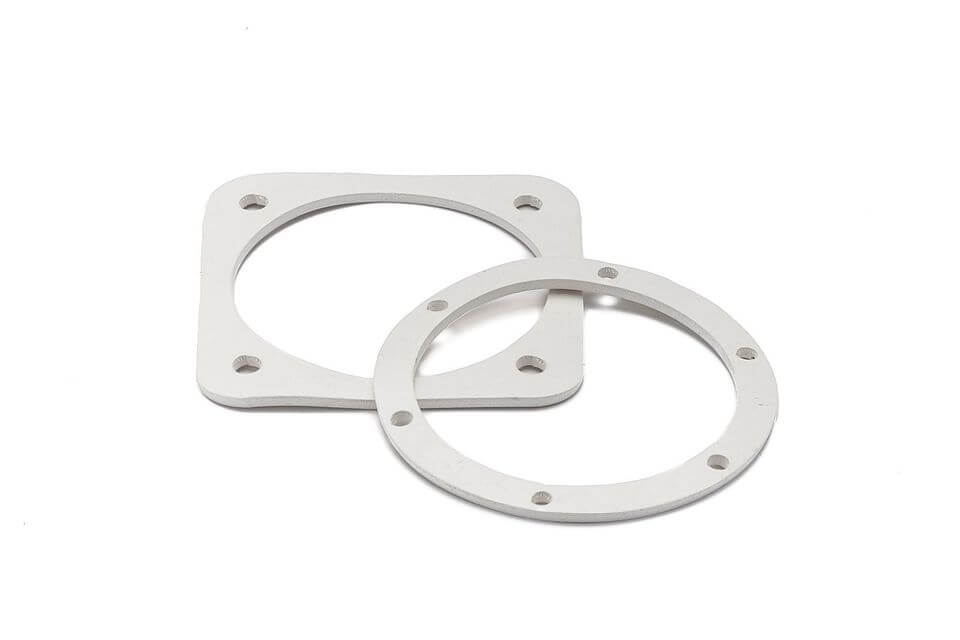 Different materials
There are many different white rubber materials, each with its own special properties. They are explained in the table below.
| | |
| --- | --- |
| SBR | Has good mechanical properties and is wear resistant. |
| NBR (Nitrile) | Is well-known for its good oil-resistance. This means that the mechanical properties remain intact, even with direct contact with oils and vegetable and animal fats. |
| EPDM | Is aging resistant and can be exposed to ozone, UV radiation, steam and extreme weather conditions. EPDM retains its properties even with large temperature differences. The material is resistant to acids. |
| CR (Neoprene®) | Has good mechanical properties and is resistant to heat. It has limited resistance to oil. |
| Viton | Has a very good chemical resistance. This material has the highest resistance to hydrocarbons, acids and bases. |
| NR | Good chemical resistance. Good resistance to acids, bases and salts. |