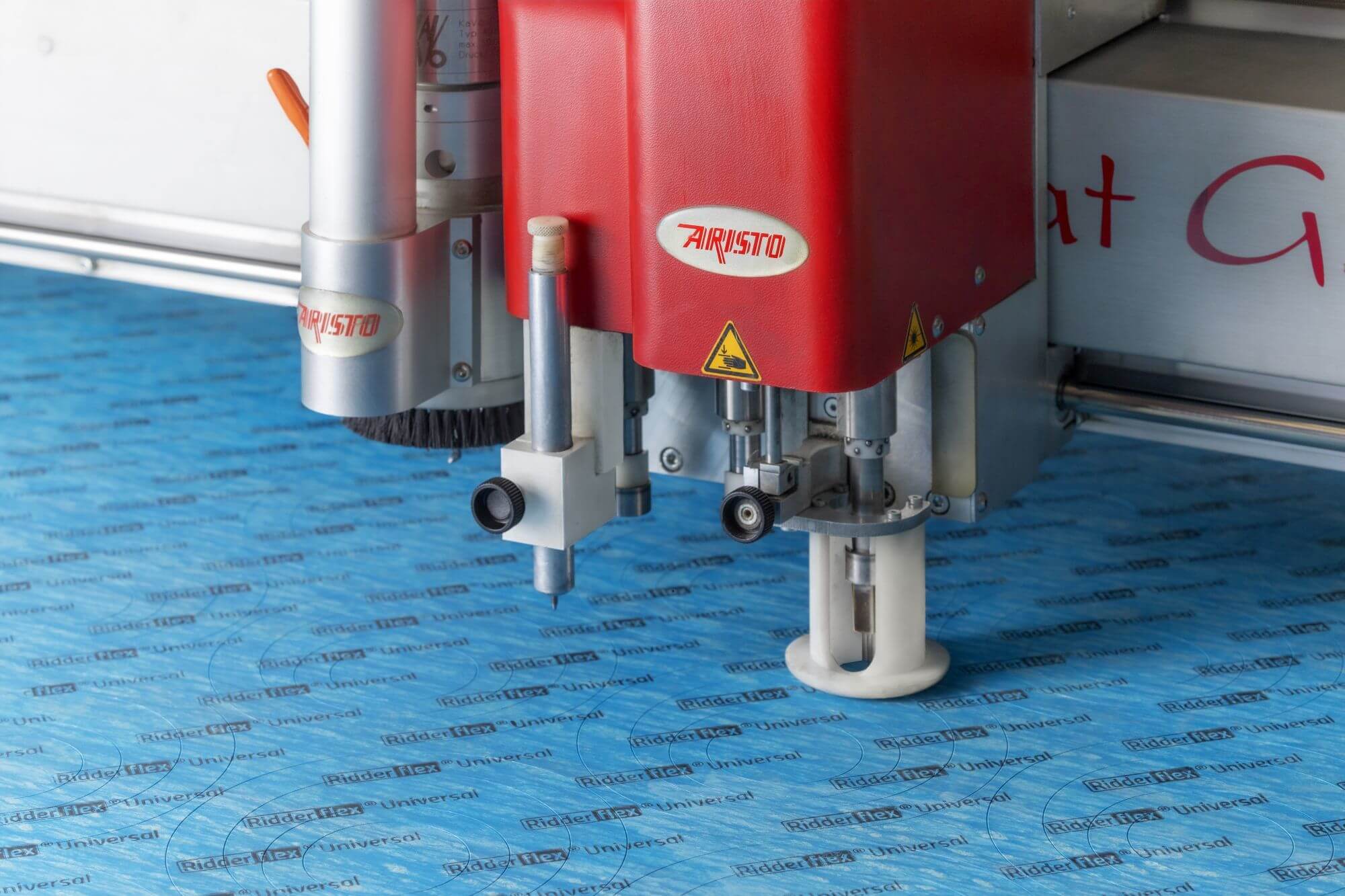 Digital cutting and milling (CNC)
One of the most advanced machines at Ridderflex is our digital cutting and milling machine. This cutting plotter enables us to cut and mill any shape required.
Some advantages of the digital cutting plotter:
The digital drawings you supply can be read directly.
It cuts virtually all materials up to 20 mm thick.
Digital, i.e. highly accurate.
Its cutting table of no less than 2.5 x 4 metres is also suitable for large products.
The low set-up costs enable better pricing for custom-made products, especially for small quantities.
Optimum use of materials due to an advanced nesting system.
Digital files
Various file formats, including *.dxf, *.dwg and *.stp, can be imported into our digital cutting plotter. View the full list of file formats we can import into our machine. If you do not have a digital file, we can make one for you. Please ask for further details!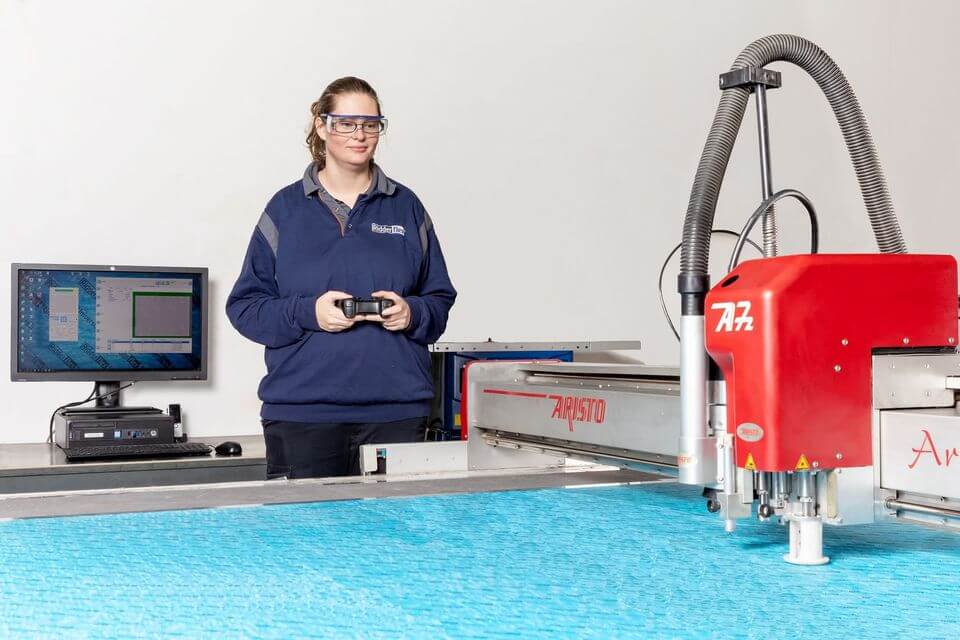 Question? Enquiry?
We excel in the production of custom-made plastic, rubber and polyurethane products.