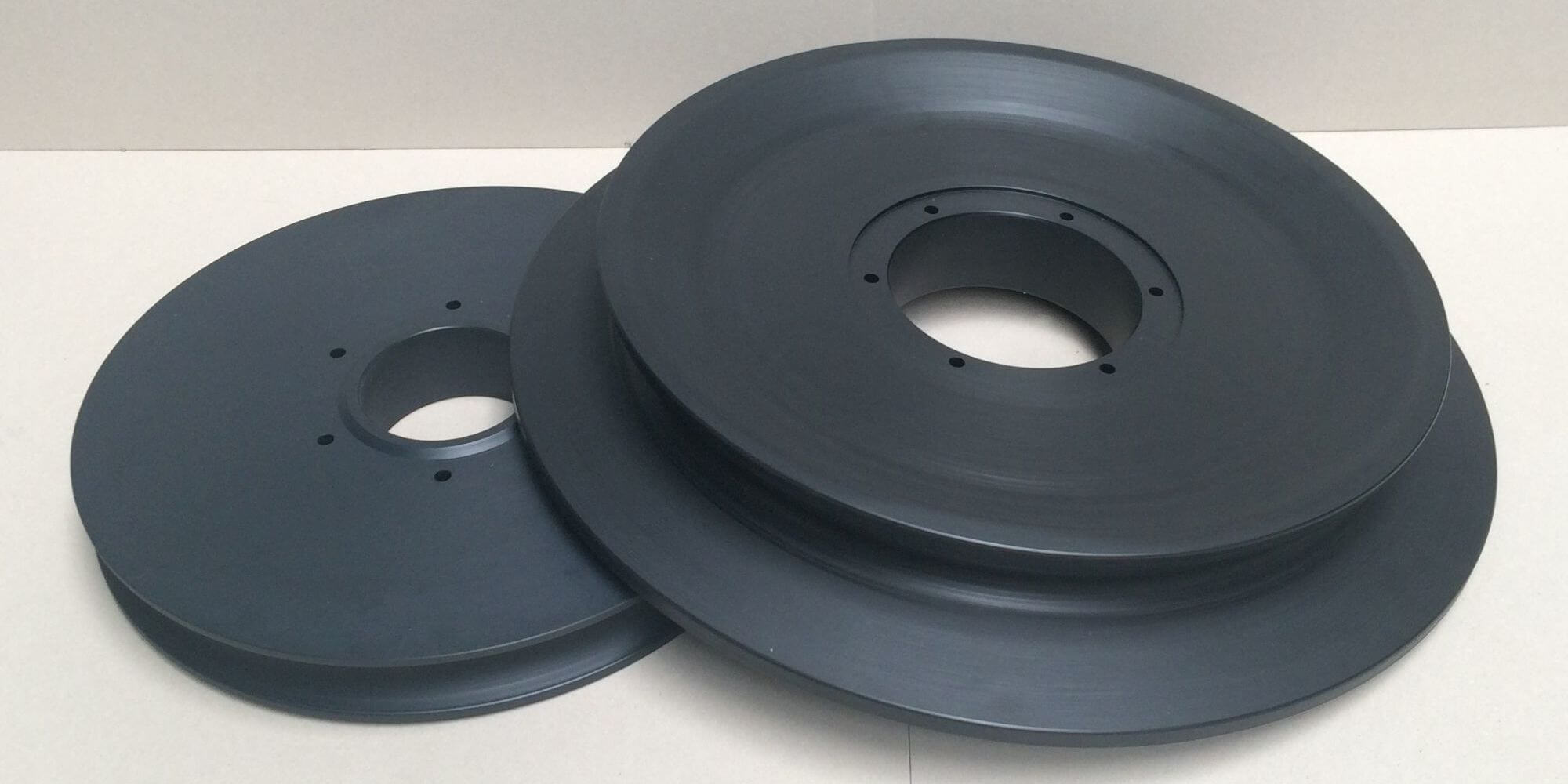 Cast polyamide (PA6G) sheave wheel
A sheave wheel is used to guide movements of ropes and cables. Steel cables are highly stressed and important machine parts. The service life of these cables can be extended by using a cast polyamide sheaves.
Cast polyamide has a low modulus of elasticity which leads to low surface pressure between the rope/cable and the roller. As a result, the cable will wear less and last longer.
Custom- made PA6G sheaves
Ridderflex produces high quality custom-made sheaves. Based on your drawing or model.
Properties of the material
We mainly use cast polyamide (a high grade polyamide) for large products, such as sheave wheels. This material is not extruded, but casted. This makes it harder, more wear resistant and size-fitted than PA6. A cast polyamide sheave has the following properties:


high strength under compression;
high wear resistance;
good resistance to lubricants;
high weather resistance and
tough, also at low temperatures.
Advantages of a cast polyamide (PA6G) sheave wheel
The use of a cast polyamide sheave has a number of advantages over the use of a steel sheave, such as:
low modulus of elasticity: this leads to low surface pressure between the rope/cable and the roller. This extends the service life of the cables.
low weight: polyamide sheaves are around seven times lighter than steel sheaves. This eases the handling and assembly of the sheaves.
good damping properties: thus vibrations and running noises are reduced.
Question? Enquiry?
We excel in the production of custom-made plastic, rubber and polyurethane products.