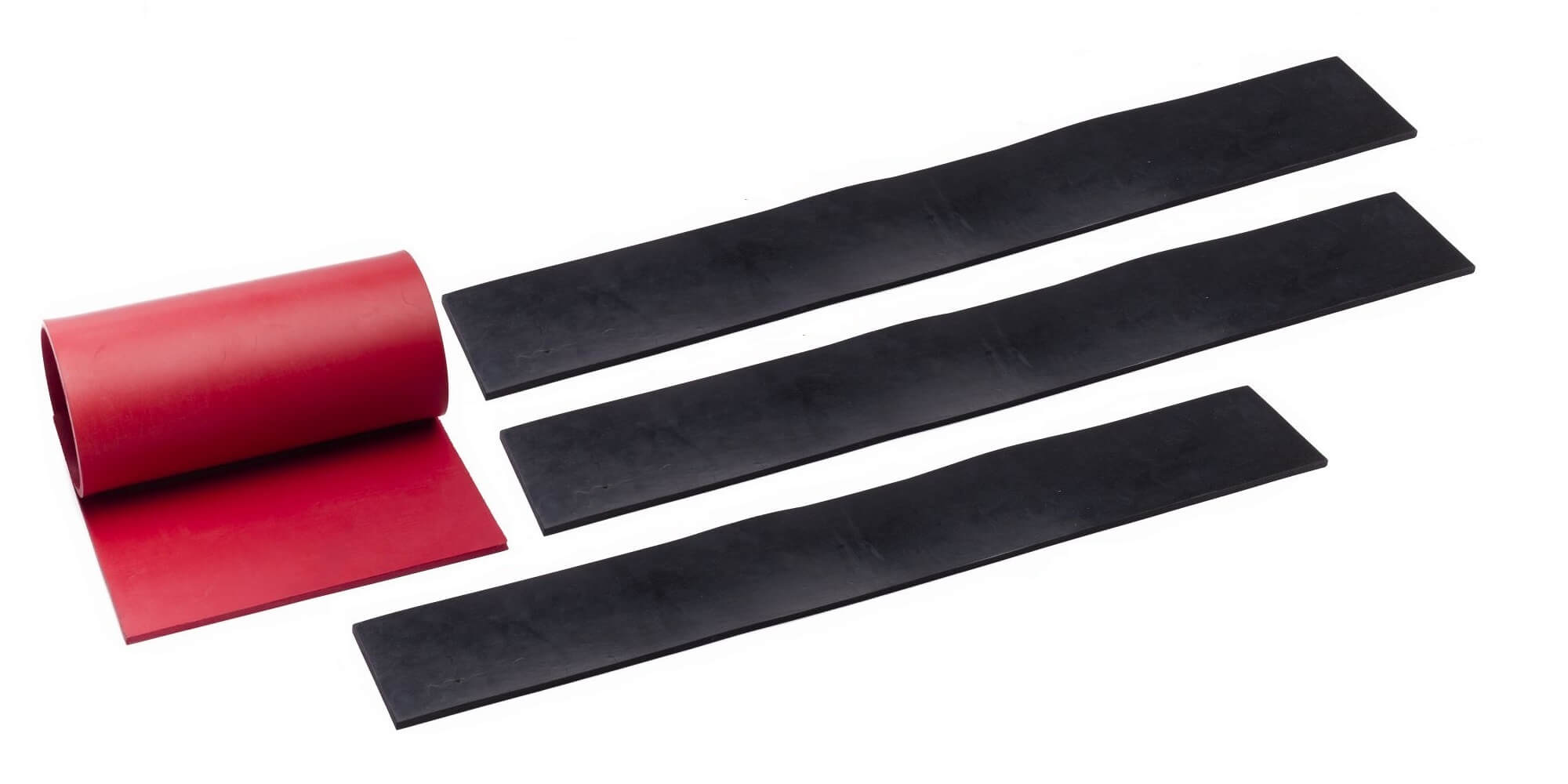 (Self adhesive) Rubber strip
Are you looking for a (self adhesive) rubber strip? Don't look any further, you've come to the right address. Ridderflex has been a specialist in producing customised strips for over 25 years. They can be applied in the entire industry.
Rubber in every grade
An elastomere strip can be produced for you in any desired rubber grade. The most common rubber grades for strips are SBR, Neoprene, NBR (Nitrile) and EPDM. We also supply strips in materials that are resistant to sea water or chemicals. Or in a foodgrade quality.
Ridderflex has almost all rubber grades in stock, including grades such as Para rubber, Silicone and Viton®. We also have many types of cellular rubber and sponge rubber in our assortment. We can supply your elastomere strips quickly and within the delivery times agreed.

Please view our full range of rubber for the available materials.
(Self adhesive) rubber strips completely customised
We supply our strips in any desired dimension and thickness and in different types.
| | |
| --- | --- |
| Thicknesses | From 1 mm up to 50 mm. |
| Dimensions | In any desired dimension. Also on a roll. |

Strip types

Virtually all strips can be supplied to you in a self adhesive version (mounting aid). Rubber with inlays is also possible.
Strip properties
Our (self adhesive) rubber strips are widely applied. For example: sealing (the prevention of leakages and also the reduction of airflows), insulation, sound and shock absorption and as a rubber pad. Although we produce our strips from different materials, they have a number of things in common:
Easy to be placed / to be mounted
Waterproof
Sustainable
They can withstand temperatures from -20 ° C to +95 ° C