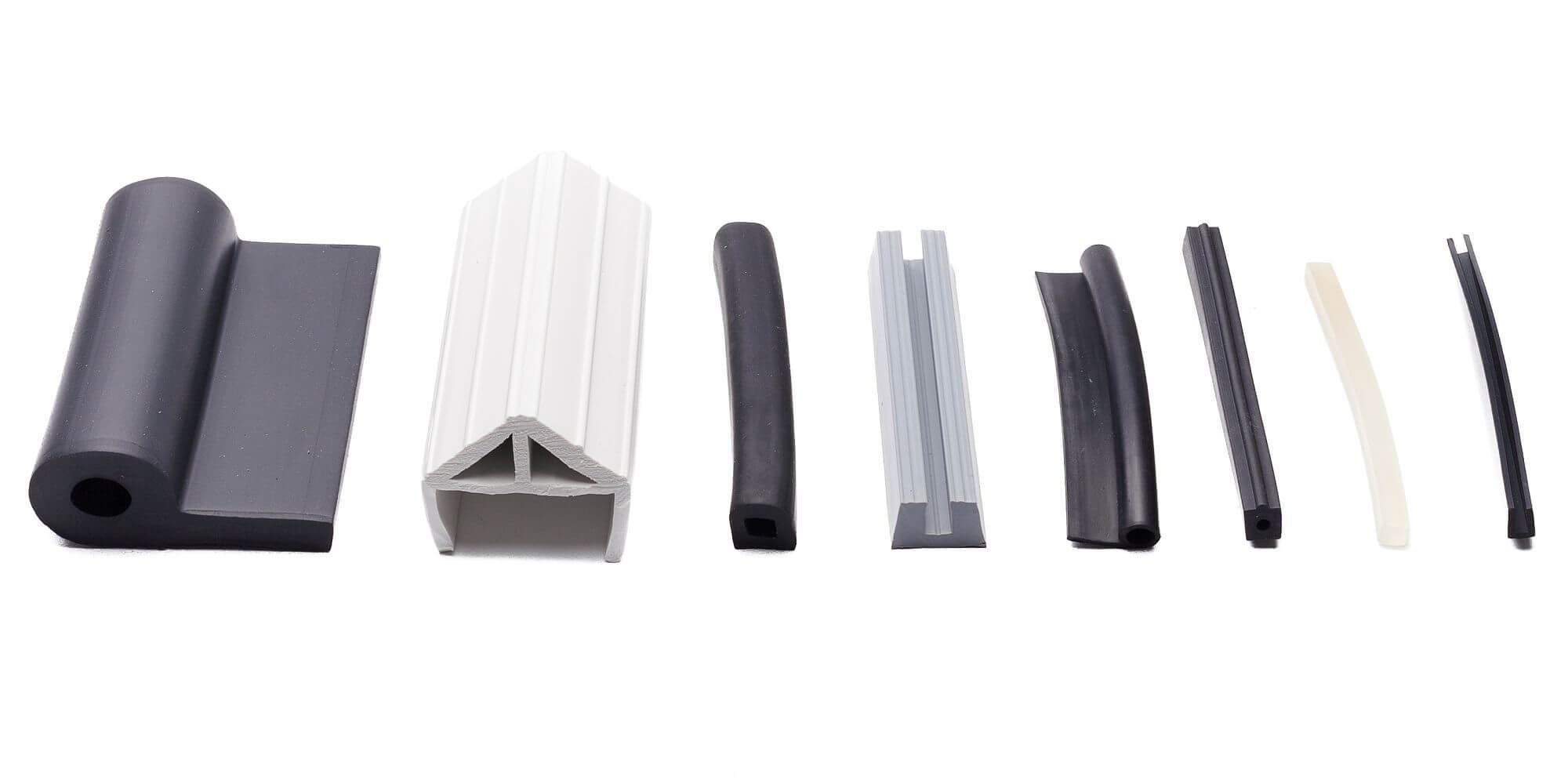 Rubber profiles
Are you looking for high-quality rubber profiles? Or maybe you have specific needs, such as a hollow shape or a non-standard hardness. No problem for Ridderflex! You've come to the right address. We supply an extensive range of profiles in different materials, types, hardnesses and dimensions.
We can customise rubber profiles according to your specifications and in the desired material. Our profiles are used in various industries and in different applications. We are happy to advise you about the possibilities.
Various grades of rubber
Rubber profiles can be manufactured in various grades of rubber. In an oil-resistant quality or in a material that is resistant to sea water or chemicals. We supply profiles in various grades: EPDM, CR (Neoprene), NBR (nitrile), Silicon (VMQ), Viton (FKM) and sponge rubber. But also materials such as thermoplastic rubber (TPE) and the thermoplastic polyurethane (TPU).
Rubber extrusion profiles
Rubber extrusion of profiles is possible with unvulcanised rubber and the thermoplastic rubber TPE. Ridderflex can perform rubber extrusion of profiles, both solid and hollow, in different hardnesses. Moreover, we can extrude smaller quantities using TPE (thermoplastic rubber, such as SEBS). Like our rubber extruded profiles of unvulcanised rubber, we can do this in different types, hardnesses and dimensions.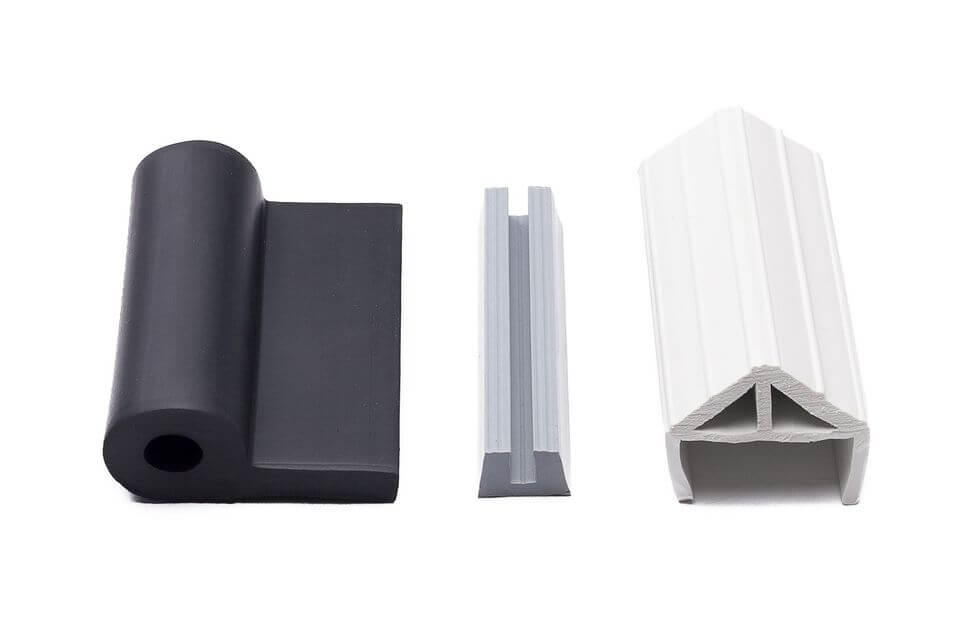 Types of rubber profiles
We supply various types of rubber profiles, such as:
Profile Type A
Profile Type B
Profile Type C
Profile Type Commodore
Containerprofile
Door profile
Coupling profile
P-profile
Hatch profile
Profile with airchamber
Trapezium-shaped
T profile
T-shaped (weighbridge)
U-channel profile
The table above shows the most standard profile shapes of the industry. Our sales department will be delighted to give you more information on our rubber extrusion profiles.
Custom-made profiles
We can customise rubber profiles according to your specifications in the desired material. Simply based on a drawing or model.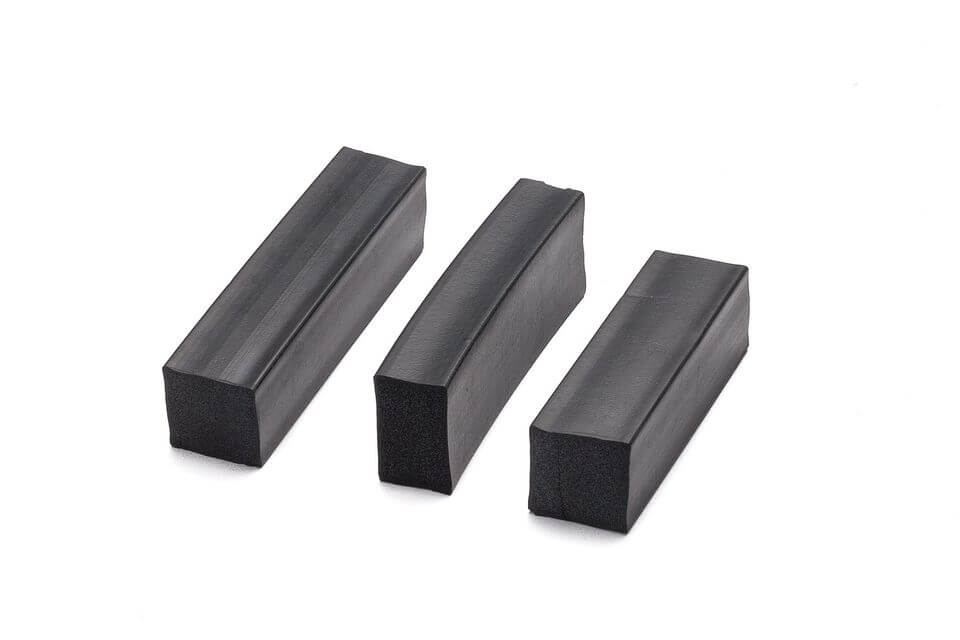 Question? Enquiry?
We excel in the production of custom-made plastic, rubber and polyurethane products.