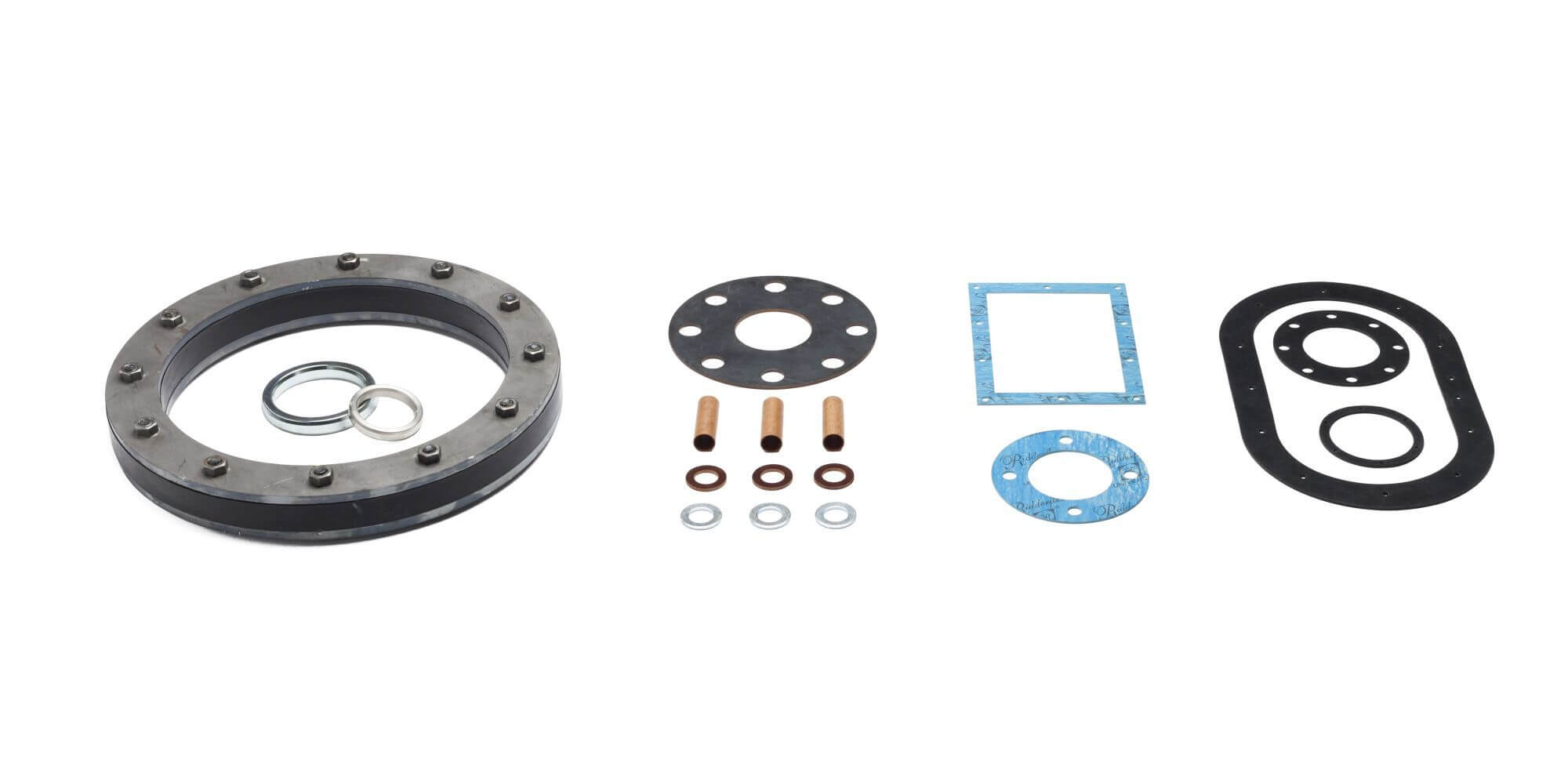 Gaskets and seals for the offshore industry
Ridderflex has been specialised in the production of customised gaskets and seals for almost thirty years. We supply a range of gaskets and seals in the offshore: in industry standards as well as complete customised solutions such as centralisers.
Specially for the offshore industry
Ridderflex supplies various gaskets and seals for use in the offshore industry. These are applied amongst others in transport systems, hatches, sliding systems, engine rooms and pumps.
A selection of our gasket and sealing product range: rubber strips, gaskets and rings of various grades of rubber (self-adhesive or non-adhesive), square and rectangular gaskets, high-pressure gaskets and seals, ring type joints (RTJ's), manhole gaskets and rubber profiles. Sleeves are particularly used to protect the measure and control equipment or the pumps against influences of sea, sand and wind.
Custom-made gaskets and seals
Ridderflex manufactures gaskets and seals specially for the offshore industry, also completely custom-made. Based on your drawing or model.
Question? Enquiry?
We excel in the production of custom-made plastic, rubber and polyurethane products.
Please note! Only Business-to-Business. For new customers we set a minimum order amount of € 2.000,00 ex. VAT and shipping.