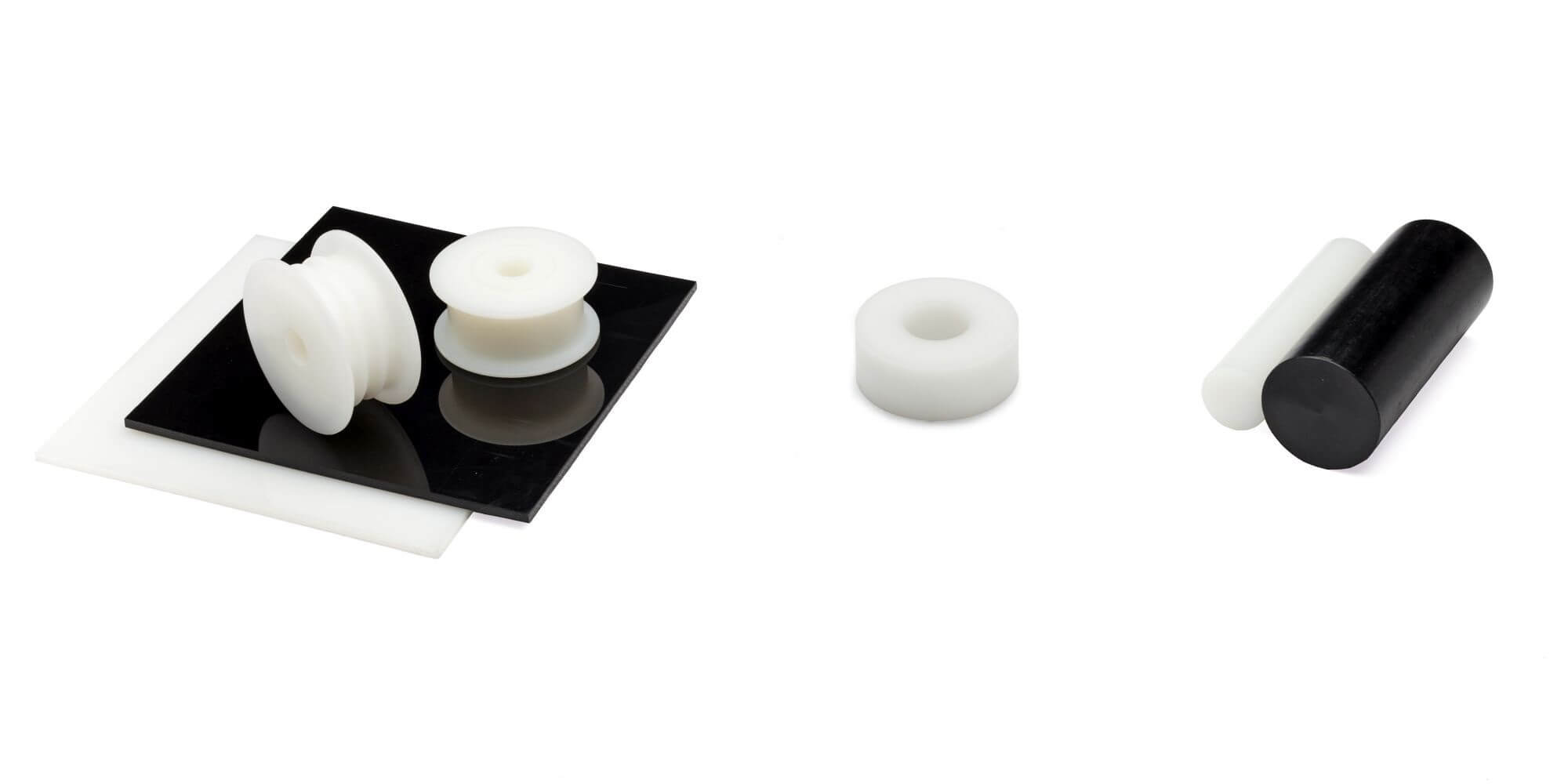 Track roller
A track roller can be produced in both metal and plastic. Plastic is often the best choice. Ridderflex has over 25 years of experience in producing plastic track rollers. We excel in the production of custom-made products. Especially for non-standard machine parts you've come to the right address.
Plastic track roller: a good choice
A plastic roller bearing is traditionally often produced in (cast) steel. Are you wondering what makes a plastic track roller the best choice? We are happy to give you an overview:
It is important that the plastic roller bearing is self-lubricating and easily applicable. A steel part cannot always be (easily) lubricated. A plastic bearing does not need extra lubrication: the material is self-lubricating;
Plastic has enough resilience to go back to its original shape.
Customised machine parts
We have over 25 years of experience in machining plastic material. We excel in the production of customised machine parts. We produce according to your specifications. Depending on the version and dimensions, we produce minimum product series.
Are you interested in customised plastic roller bearings? Please contact us.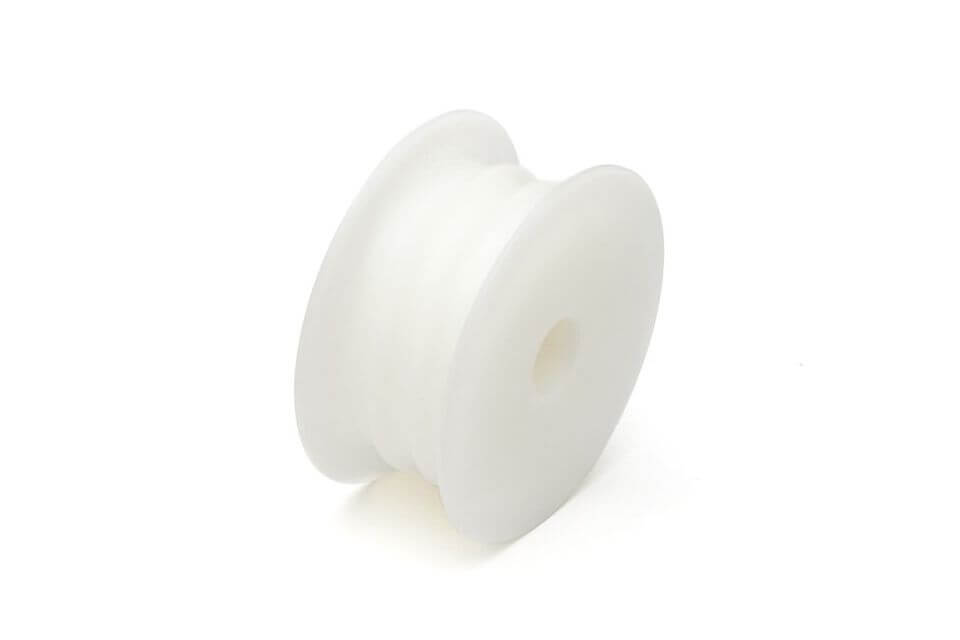 Plastic materials
All of our plastic materials for plastic track rollers are very good wear resistant. For both roller and tread, even at high loads. Our standard plastic qualities for plastic roller bearings are POM or Nylon. POM is slightly self-lubricating and has a very good dimensional stability. When the material requires even better self-lubricating properties, Nylon is a better choice. Do you have a critical application? PEEK is better temperature resistant and can endure higher surface pressures. This means that PEEK rollers have a higher load.

Below we will explain the key properties of our plastic materials. Of course we are happy to advise you about the possibilities.
POM (Delrin ®)
POM is a wear resistant and dimensional stable plastic. The material has a good mechanical strength, rigidness and hardness. It is also creep resistant. The thermal expansion is low. The material also has a low absorption of moisture and good sliding properties.
Nylon (6) (PA (6))
Nylon / PA has a high mechanical strength, rigidness and impact strength. The material also has a high wear resistance and a high electrical insulating capacity. Nylon / PA has a high absorption of moisture.
PEEK (Polyetheretherketone)
PEEK has a very high pressure resistance, temperature resistance and tensile strength. It is also creep resistant and the material has a very good chemical resistance. PEEK is good resistant to electromagnetic and particles radiation, such as: beta radiation, gamma rays and infrared radiation. We apply PEEK especially for plastic roller bearings in critical conditions. Or in applications for the food industry: PEEK has an FDA approval.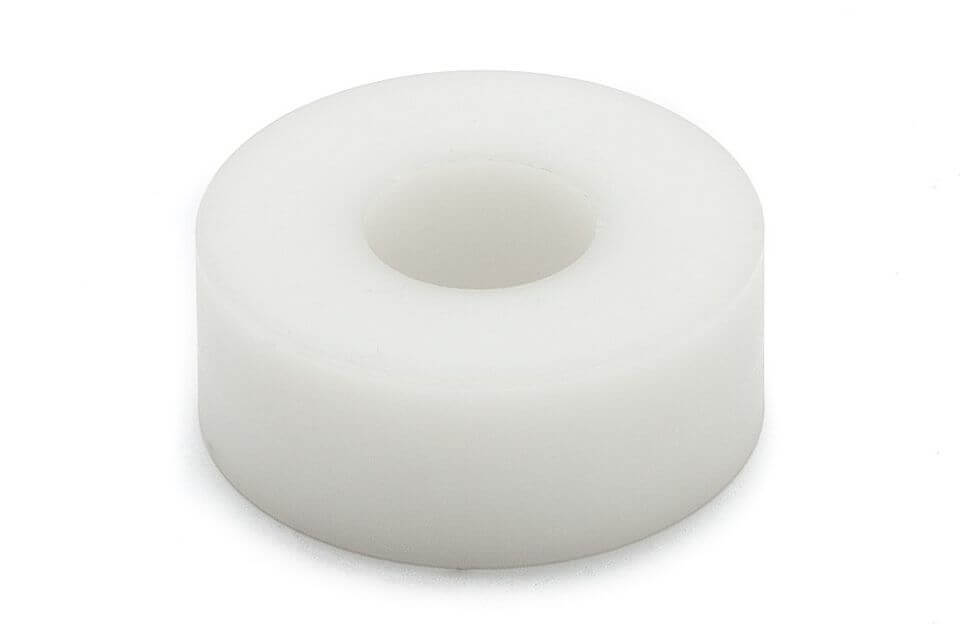 Question? Enquiry?
We excel in the production of custom-made plastic, rubber and polyurethane products.