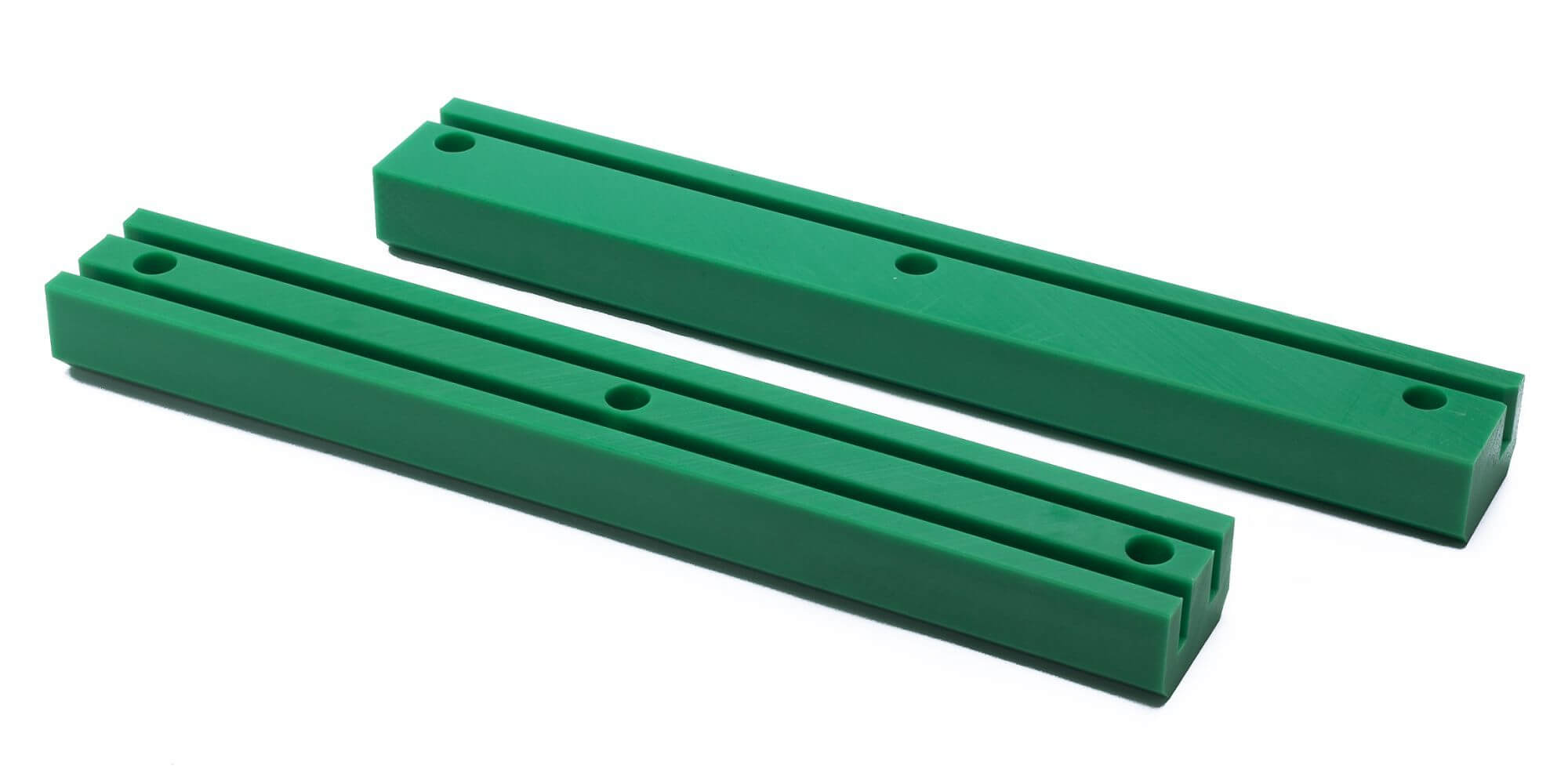 Plastic slide guide
Are you looking for a plastic slide guide? Ridderflex manufactures them custom-made, amongst others in polyethylene. Our sliding guides are mainly applied in drive systems.
The advantage of a plastic slide guide
Wear always occurs at places where contact occurs. Especially if metal is used. When a chain runs on a metal guide, it is essential to lubricate regularly.
A plastic guide profile guarantees:
optimal running properties
and a very high wear resistance.
With a plastic guide profile, a quiet, easy run and long-lasting functionality is realised.
Standard dimensions and custom-made
Ridderflex supplies slide guide profiles according to standard DIN dimensions. We also manufacture them custom-made. We do this according to your drawing or model.
Properties of our plastic guide profiles
Ridderflex manufactures your plastic guide profiles amongst others of HMPE or UHMWPE. This material is suitable for use in the food industry and has a few known properties:
very wear resistant and impact resistant;
excellent sliding properties;
highly resistant against breakage (also at low temperatures) and
limited moisture absorption.
Different types
We offer slide guide profiles in amongst others the following types:
| | |
| --- | --- |
| Chain guides for roller chains | Standard guides. According to DIN 8187. |
| Chain guides for round link chains | Standard guides. According to DIN 766 and DIN 764. |
| Belt guides | Standard guides. According to DIN 766 and DIN 764. |
| Guides for transfer and transport | For example H profile, slip-on rails for round steel bars, slip-on profiles for flat steel, rail profiles, curve guides etc. According to your specifications. |
Are you looking for a different type? Please contact our sales department.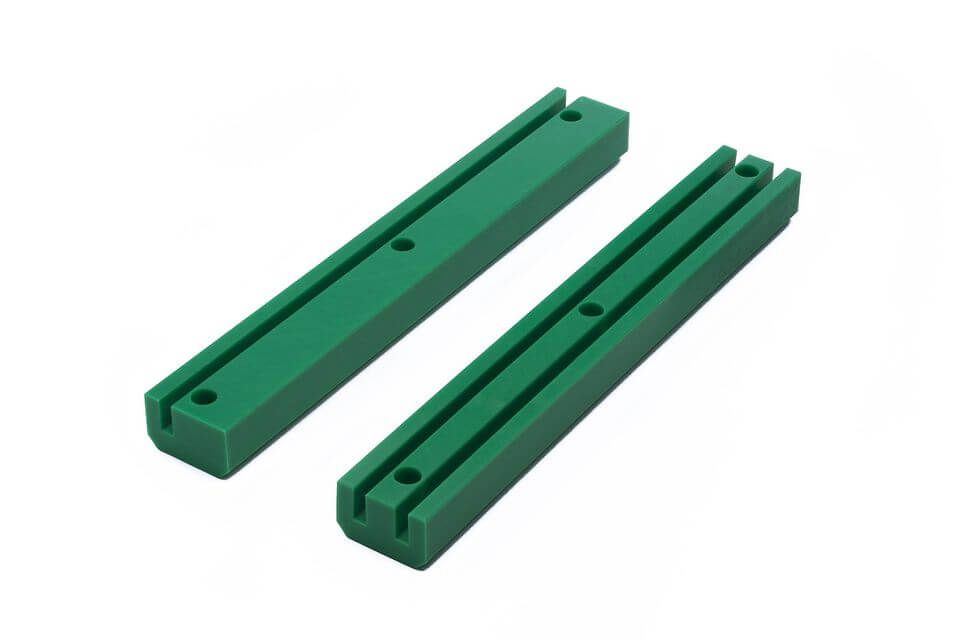 Question? Enquiry?
We excel in the production of custom-made plastic, rubber and polyurethane products.