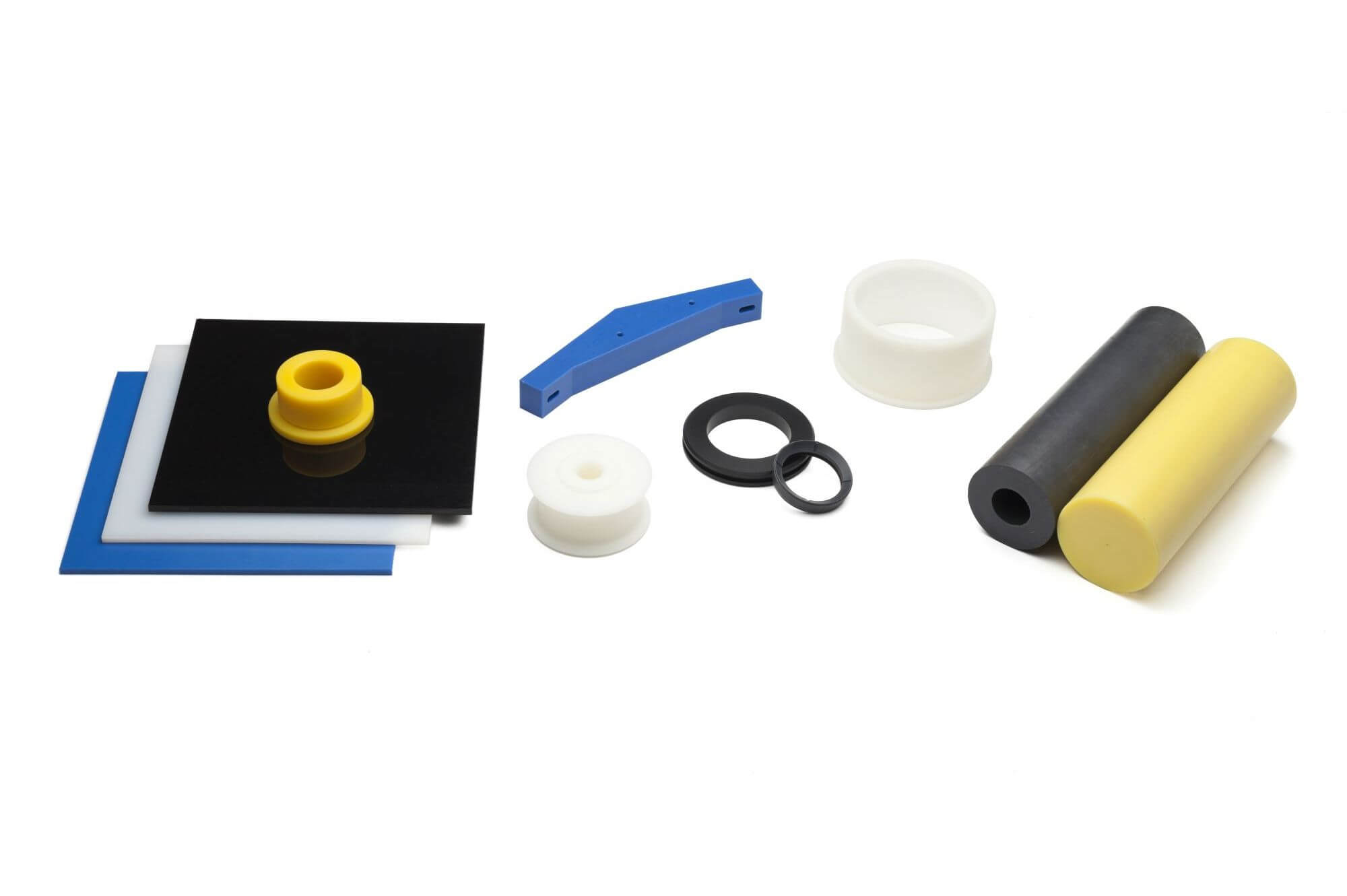 PA products (Polyamide)
PA (polyamide) is also known as Nylon. PA products are often applied in the machinery industry because of their self-lubricating properties. Ridderflex produces high-quality custom-made Nylon products. We have a large stock of rod, tube and sheeting material.
Properties of Nylon products
Nylon products have a good mechanical strength, rigidness, hardness and toughness. Nylon also has a high wear resistance, good sliding and dry running properties and a good fatigue resistance.


PA is available in both extruded and moulded shape. We offer the material in different variants. Various substances have been added to these variants to improve the specific properties of the semi-finished product.
Custom-made polyamide products
Ridderflex produces high-quality custom-made PA products and parts. We produce according to your drawing or model. Would you like to know more about the possibilities? Please call or send us an e-mail.
Question? Enquiry?
We excel in the production of custom-made plastic, rubber and polyurethane products.
Please note! Only Business-to-Business. For new customers we set a minimum order amount of € 2.000,00 ex. VAT and shipping.