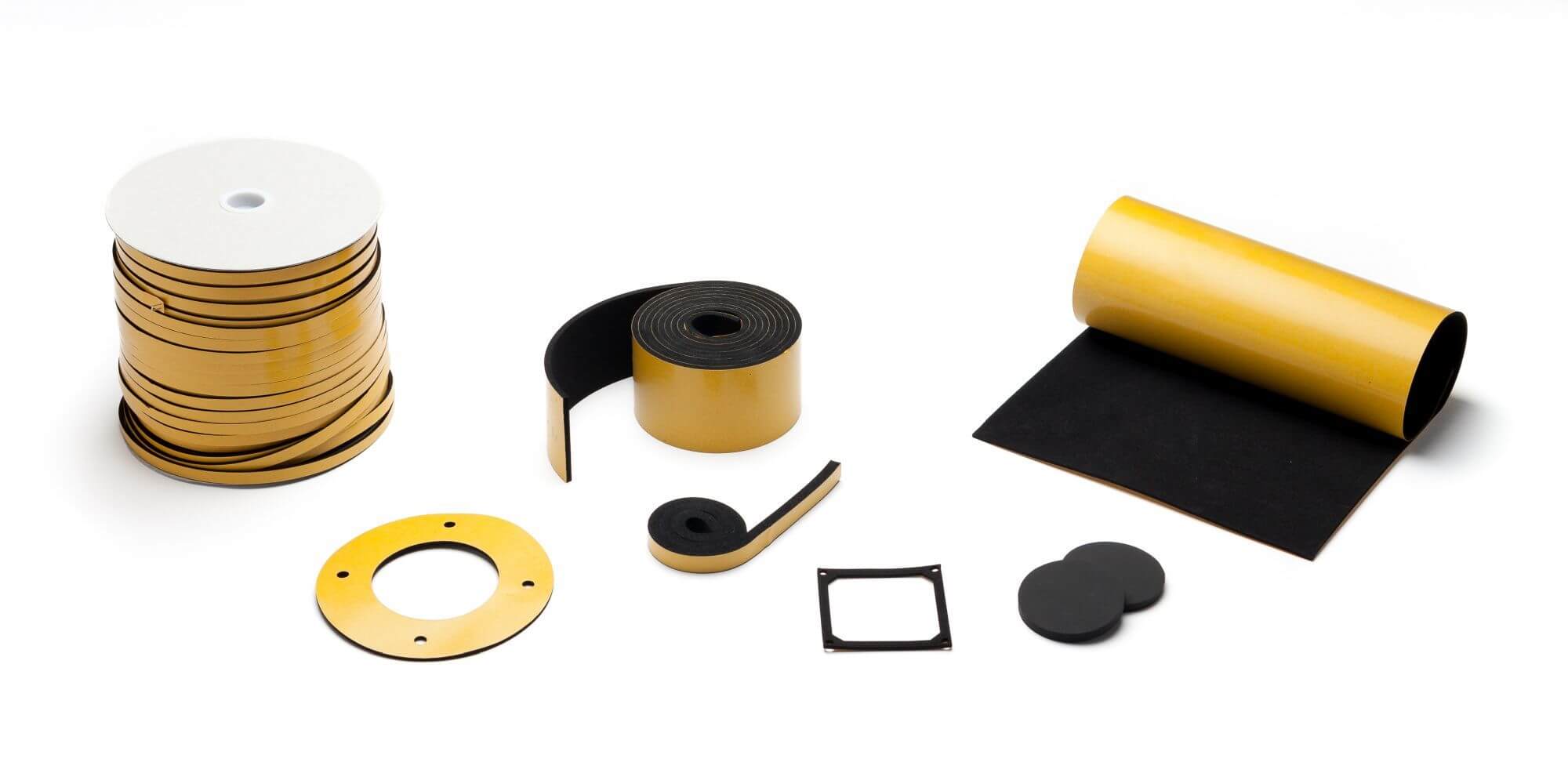 Foam adhesive / self adhesive foam products
The closed cells of foam adhesive / adhesive foam make the material moisture and water repellent. Ridderflex has an extensive range of self-adhesive cellular rubber in various grades.
We excel in making custom-made self-adhesive parts and seals.
Foam adhesive material properties
We have a large stock of foam adhesive sheet material and strips in EPDM, Neoprene ® as well as Nitrile. These different rubber grades have a number of similar material properties: they all have good mechanical properties. And the material is always soft and compressible. Yet these rubber grades each have different resistances and they cannot all be used for the same applications. Below we have listed the differences in the properties of the materials:
Neoprene self-adhesive cellular rubber has good mechanic properties. It is aging resistant and can be exposed to UV-radiation and ozone. The material is seawater resistant and is reasonably resistant to oils. This cellular rubber is soft and compressible. It is often applied in steel constructions and as a seal in the shipbuilding and industry.
Adhesive EPDM cellular rubber has good mechanic properties. It is aging resistant and has a good UV and ozone resistance. The material is soft and compressible and is often applied as a gap and crack sealing.
NBR adhesive cellular rubber is well-known for its good oil-resistance. The material has good mechanic properties, is flame retardant, soft and compressible. It is often applied as a seal in engine rooms and in the machine- and equipment industry.
Which quality self adhesive cellular rubber fits best with your application? We are happy to advise you.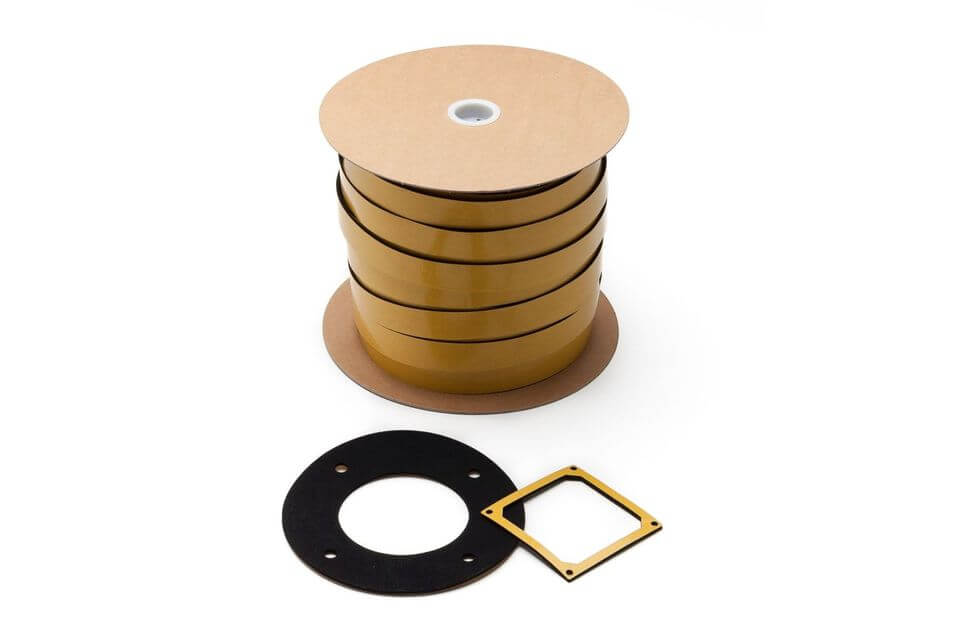 Various custom adhesive foam products
We always have self adhesive foam in stock, in all rubber grades. Ridderflex excels in producing customised products. You can deliver your specifications on a drawing. We can also work according to model.

We supply the following self-adhesive cellular rubber products:
We also supply all these products non-adhesive, in all the mentioned cellular rubber grades.
Question? Enquiry?
We excel in the production of custom-made plastic, rubber and polyurethane products.